New York City
Can the police curtail anti-Semitic attacks?
New York Assembly candidate Boris Santos doesn't think it's the best anti-hate tactic.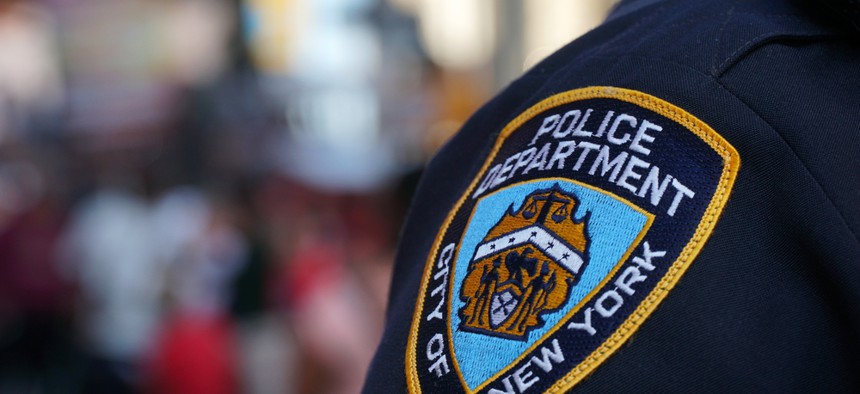 State Sen. Julia Salazar's protégé, her former chief of staff Boris Santos, is forging his own political career as he runs to unseat Assemblyman Erik Martin Dilan in District 54.
Like Salazar, Santos has scored an endorsement from the Democratic Socialists of America's New York City chapter and hopes to push tenant-friendly housing policy even further in Albany, should he get elected. Heavily influenced by Democratic presidential candidate and U.S. Sen. Bernie Sanders, Santos wants to bring a more holistic approach to governing and creating change in Albany as well as the city that he hails from. 
City & State sat down with Santos to discuss why DSA-backed candidates are obsessed with housing, the recent spate of anti-Semitic attacks in Brooklyn and why he is vehemently opposed to cash bail.
This interview has been edited for clarity and brevity.
I noticed that housing is a critical issue for all of the DSA-endorsed New York City candidates. Is that something that the DSA in particular is really focused on or is this just a coincidence?
I think housing is important, especially in New York City, because we see the real estate market really go out of whack, how rents are going up rapidly and how many people are being displaced. I was born in the south side (of Williamsburg, Brooklyn) and a third of the Latino population has gone since the rezoning of the waterfront in Williamsburg in 2005. So when we talk about housing, we're saying that we need to live in a livable city and we need to make sure that housing is something that everyone has and that everyone has shelter. That's the one thing where it's really drastically an issue in the city. We have to make sure that we fight for good cause eviction, also community ownership. 
When it comes to housing, we (DSA-endorsed candidates) align, when it comes to health care we align, etc. But we know that housing is such a drastic issue and we're in a housing crisis, 90,000 are homeless. We know that we have to pour our efforts, our love, our sweat into making sure that that policy matter is being handled for people. It's not a coincidence we all come down on that (housing policy). 
I know you're from Williamsburg, and I'm sure you're aware of all of the recent anti-Semitic attacks and the Monsey stabbing attack. The city and the governor's reaction has kind of been to amp up the police presence in areas like Williamsburg (with a high Jewish population). I've heard criticism from some activists that by bringing more police into these areas, you're also making people of color more vulnerable to racist and even anti-Semitic policing. What is your perspective on this?
I do agree with those activists. I myself was saying that. It's so important to first note that this is a very knee-jerk reaction. It's not the best policy for anti-hate stuff or tackling anti-hate stuff. But for me, that's definitely where I side with things. I don't think increasing the presence of police is necessarily going to do much. 
For me that police presence is not warranted. It's reactive. If you look at this from a timeline of history, we're going to see a ramp up of police presence and it's going to go down. And then maybe there's another spike in hate crimes again. It's not the best, comprehensive way to go about doing this. Actually, Bernie (Sanders) said something that was really sort of eye-catching to me, and my ears perked up when I heard this. He's for investing money in cultural exchange programs, essentially. For me, I think the way where we go about completely erasing intolerance and being accepting of each other is to be inclusive and ensuring that we all know our histories and how they're linked.
If we know of each other's culture, if we knew of each other's practices, we build tolerance, we build acceptance, and I think that's more of the long-term goal, investing in communities and cultural education and religious education. And I think that's more where I see things. Our resources shouldn't go to surveilling a community. 
The new state bail reform laws just went into effect. There has been a lot of opposition to them from Republicans and Democrats alike. What is your take on these criticisms now that they're in effect? And what are your hopes are for the future as the legislative session is about to begin?
There's a lot there to unpack and talk about but it's funny because I made my way from downtown Brooklyn, on Atlantic Avenue. And I'm holding off on a tweet, which shows this picture. (Santos shows a picture displayed on his phone.) This bail bond, commercial spot, my take is that these shouldn't exist at all in New York City or New York state. I look forward to the day where those spots don't exist. I'm all for banning, prohibiting, erasing, whatever you want to call it, fully eliminating wealth-based detention. I'm all for completely eliminating all of cash bail and we were not there yet. We've erased or removed cash bail for a good amount of the penal code, most nonviolent crimes, right? For me, it all comes down to that one line of logic, which is, if you have the means, no matter what crime you commit, to post bail, and I don't have the means because of my social, material circumstances, then why is it if we commit the same crime that you will be released because you can post bail and I cannot? Logically speaking, rationally speaking, you know, as sensible people, it shouldn't exist that all, right? If that's the logic and that's a fortifying logic, you're just not going to permeate through that. I don't know what the response is. I haven't seen a great response to that. 
What do I want to see accomplished in 2020? HALT. And actually, HALT is not even where I stand. I'm all for completely abolishing solitary confinement, but that's not what that bill speaks toward. It speaks toward diminishing the consecutive days that you can spend at most in solitary confinement. But I'm for completely eliminating it. 
One of the first things I want to work on (if elected) is introducing a bill that says we can't spend public dollars on the creation of any new jails, and I think most of my comrades would be more than willing to you know, also sponsor that. That's another thing. We're (DSA-backed candidates) also going to come out with a full comprehensive criminal justice reform plan.
Powered By
NEXT STORY: This week's biggest Winners & Losers