Coronavirus
How the coronavirus is affecting insurance in New York
Three insurance leaders in Albany talk about the challenges facing the industry.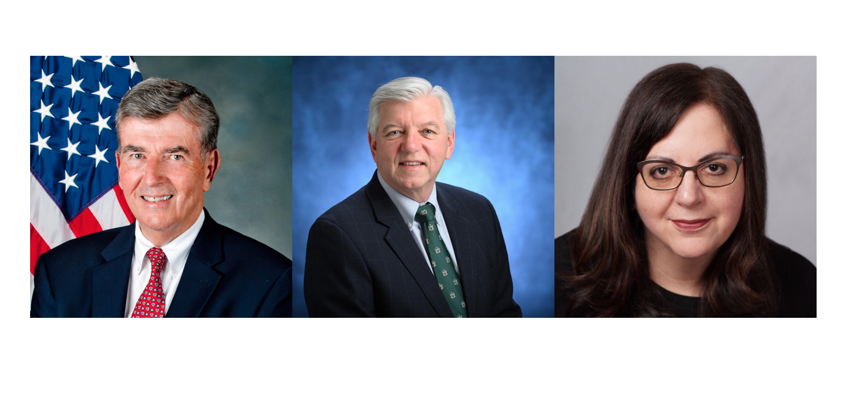 There are few things that matter more to the insurance business than predicting and managing risk, but that is no easy task given the scale of the coronavirus pandemic and the prospect of a sharp economic decline.
Tens of thousands of people have been hospitalized and thousands more have died. Small businesses are struggling. Driving has been greatly reduced. For companies that provide health, business and auto insurance, there are potentially a host of outstanding problems.
State lawmakers are preparing for virtual hearings tentatively scheduled for May that would consider many of these issues, with in-person hearings possible over the summer, similar to what the state Legislature did after Superstorm Sandy. The state Department of Financial Services meanwhile is continuing to flex its power over an industry that is a key pillar of the health care system and other parts of the economy. Superintendent Linda Lacewell said it is time for the insurance industry to step up as the state begins to reopen.
There are opportunities to improve the industry, according to Assembly Insurance Committee Chairman Kevin Cahill. But if the state is not careful, important principles could be sacrificed, state Senate Insurance Committee Chairman Neil Breslin said.
City & State recently spoke with all three key insurance leaders to hear where things stand with the industry and what could happen in the upcoming months. These interviews have been edited for length and clarity.
Linda Lacewell
Superintendent, state Department of Financial Services
Where do things stand with the insurance industry during this turbulent time?
Now is the time for government to step up. We have to be not reactive but proactive. We have to act quickly and with agility to adjust to this new world that we're in, particularly with a public health emergency. And insurers are a big part of that. That's why early on we said that mortgage servicers needed to suspend payments for a period of time until people get back on their feet. We followed that with suspending a whole range of insurance premiums: life insurance, auto insurance, property insurance and health insurance, which we did together with Connecticut.
What has that meant for health insurers?
We need every health care worker in a hospital working on the clinical needs of patients. They cannot be spending time on paperwork for insurers. There's no reason that you need preapproval for emergency services. We need the hospitals on the front lines to be strong and have all the energy and resources at their disposal to deal with this life-and-death situation. So we talked to them before we acted. We tried to forge agreement and do it in partnership. And many of them have really stepped up and wanted to do exactly that.
But some companies in the industry say that they have to dip into their reserves, which means premiums could go up.
The regulator with respect to approving premium increases for commercial health insurance for consumers is DFS – and the superintendent of DFS. So of course, as we go along the way, and we take whatever action or forge whatever agreement that we forge, we always have in mind, essentially, the consumer and what the impact is going to be for the consumer.
A lot of the things that we asked the health insurers to do was not handing over money. It's paying what's due. You got a bunch of bills. You know that they're right. Don't hold on to them for 30 days so you can get the interest. Pay the hospitals so the health care heroes can operate for the benefit of all of us.
So what comes next?
The point of insurance is to protect people. So many people are affected in one way or the other, whether it's on the health side or the business side. We need to look now at how are people protected and how were they not protected? How do we learn the lessons for that to move forward in a responsible way for industry, for consumers and for the industries that we regulate? Many on the industry side are ready to have that conversation.
Kevin Cahill
Chairman, Assembly Insurance Committee
How is the state Legislature going to approach insurance in the upcoming weeks?
We are in discussions with our colleagues to conduct joint hearings and roundtables on a variety of issues that have surfaced because of the COVID crisis. We may be doing them with other committees, but we are certainly going to follow up in this instance as we did after Hurricane Sandy and as was done after the 9/11 attacks. We're in discussions with leadership right now about how they want to roll out the hearings in a world where we will probably have to do it virtually, and how we do that by making sure we comply with Open Meetings Laws.
What is one topic of discussion that could have a big impact on New Yorkers?
We have some of the highest automobile insurance rates in the country, but unlike other states, companies cannot voluntarily reduce premiums because of antiquated anti-rebating laws. If you're not using your car, you are not imposing any liability that needs to be insured. The risk has gone down and the very ideas upon which you paid for an annual insurance policy for your car have changed. We did hear back from the (state Department of Financial Services), but this is new territory for the superintendent.
How might people change their approach to life insurance?
As a result of COVID, we will see a spate of early retirements. Those early retirements may in fact mean that people will be tapping into their annuities sooner rather than later. And we want to know whether that changes the economics of it.
Besides health, property and life insurance, what else has to be done?
We have to arrive at a permanent fix for medical malpractice and its unaffordability. We want to resolve the limousine safety issue. We want to rationalize the payment system for outpatient substance abuse treatments. We want to bring ambulances and other medical transportation services into the area of independent dispute resolution – and take the consumer out of that. We have title insurance issues that are lingering from last year.
Is there any hope to get back to regular legislative work in the upcoming months?
Any individual member who sponsors the bill can insist on committee consideration and we are required to consider it. That invariably means that the bill gets held in committee, but it has to be brought up for a vote. I believe there are about 20 (bills) in the Insurance Committee and probably a similar number in other committees. We have to find out how we deal with them if we are not meeting in regular session or a regular committee session.
Neil Breslin
Chairman, state Senate Insurance Committee
How has the pandemic affected small businesses?
A lot of businesses have fire insurance, flood insurance, and if those things happen then it interrupts their business (and) there's an insurance policy. There's been over the last number of years discussions about pandemic insurance, but that really hasn't had any traction. Most insurance policies would specifically say viruses are excluded in contracts because most insurance companies were unable to really measure that risk. When they did, it was so expensive it would preclude anybody from carrying it.
Some of your colleagues are proposing that pandemic coverage apply retroactively to small businesses, what do you think?
If this were ever allowed to happen, and it passed the muster challenge in court, it could cost upwards of $25 billion to $30 billion. I feel very sad for small businesses who obviously didn't expect this to happen. We have to make sure that there's state, local and federal intervention to make sure they can bridge the gap. But I don't think you can do it by attacking insurance contracts to change it retroactively.
What lessons do past disasters have for making pandemic coverage affordable moving forward?
After the World Trade Center, construction just stopped in New York City because insurance companies were reluctant to insure the construction of the new high-rise buildings. That's when the federal government stepped in and said: "OK, let's work out an arrangement where you'll cover the first $1 million and we will cover you for the remainder. We will be the backstop." It worked out well. If you say that we're limited to the first $1 million, then you can figure out what's the profit margin, what's acceptable with other financial services, and come up with a number. I don't think that businesses want to continue unless they have some coverage in that area. And I think the government is going to have to come in with a backstop.
Any chance single-payer health care would move forward if lawmakers meet remotely?
Maybe it's just my familiarity with it during budget season, but I find Zoom exceedingly difficult. I like to have open discussions in a room with me (and) fellow Democratic members and then discussions on the floor. Negotiating by way of Zoom is very limiting so I expect that a lot of the big-ticket items will not be taken up during the session when we won't be meeting in the Capitol.
How are life and auto insurance companies doing?
In my discussions with life insurance companies, they feel as though they can handle any of the results of the pandemic. Obviously, automobile insurance (companies) are having a windfall. They're able to provide significant reductions in premiums to people who don't drive their cars now.