Winners & Losers
This week's biggest Winners & Losers
Who's up and who's down this week?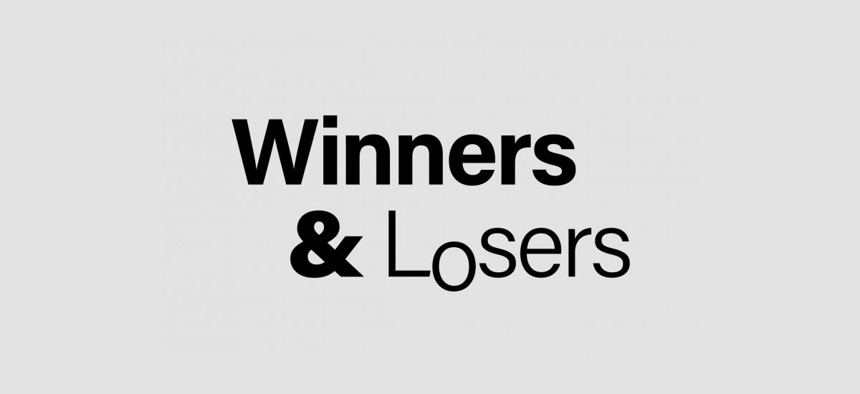 WINNERS:
Jay Jacobs -
The judicial branch can't stop the will of state Democratic Party Chairman Jay Jacobs. After a state judge threw out recommended limits that could kill third parties, the proposal simply landed in the state budget. Jacobs pushed for the tougher ballot requirements through his role on a state commission tasked with setting up public campaign financing. But when the judge struck down its work, it was because the commission itself was unconstitutional. So Jacobs' good pal Cuomo crammed it into the state spending plan. Cuomo's feud with the Working Families Party, which is already complaining about the new rules, surely had nothing to do with it.
Gary LaBarbera -
The new state budget is giving non-unionized construction workers a pay increase through an expansion of prevailing wage requirements at construction projects that receive financial support from the government. Great for them, but why should a union leader like LaBarbera – the president of the Building and Construction Trades Council of New York – be celebrating? Well, it just so happens that the more that non-union labor gets paid, the more competitive his own members become. It's like they are all just doing this for the money or something.
Jessica Ramos & Nily Rozic -
At long last, state Sen. Jessica Ramos and Assemblywoman Nily Rozic succeeded in their efforts to legalize electric bikes and scooters in New York, after their popular bill last session was vetoed by Gov. Andrew Cuomo in December. This week, a compromise solution legalizing the devices passed in the budget. It couldn't come a better time for delivery workers, who often use e-bikes and are doing double duty to deliver meals during the pandemic. But if Ramos and Rozic want to take a victory e-scooter ride in Queens, they'll have to keep it below 15 miles per hour. Scoot on.
LOSERS:
Jeff Bezos -
Shortly after Staten Island Amazon warehouse worker Chris Smalls organized a strike to protest the company for not supplying workers with protective gear amid the state's COVID-19 outbreak, he was fired. The news caught the attention of New York City Mayor Bill de Blasio and state Attorney General Letitia James, who said she's "considering all legal options." Looks like New York had another delivery for Amazon this week – and it happened to be bad news.
Liz Krueger & Crystal Peoples-Stokes -
Marijuana enthusiasts had their buzz killed on Tuesday when Gov. Andrew Cuomo announced that it was "not likely" that recreational marijuana legalization would make it into this year's state budget. Krueger still had high hopes that her and Peoples-Stokes' amended Marijuana Regulation and Taxation Act would make it into this year's budget, despite the all consuming COVID-19 outbreak – but it went up in smoke.
Sheldon Silver -
For years, Shelly Silver followed in the footsteps of another New York politician by speaking softly and carrying a big stick. But it only took him so far. Since Silver was brought to justice by Preet Bharara and convicted of fraud and corruption, the man can't stop losing. His latest misfortune was a federal appeals court ruling that he couldn't delay his sentencing. Which means that one of these days for former Assembly speaker might finally find himself behind bars.