Winners & Losers
This week's biggest Winners & Losers
Who's up and who's down this week?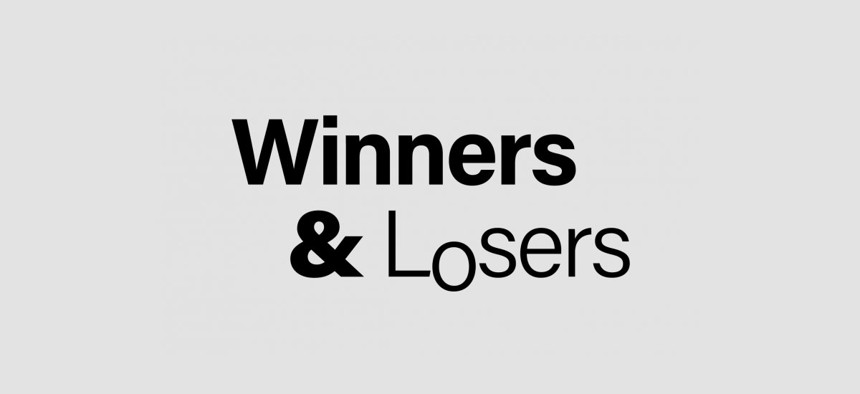 Buy me some peanuts and Cuomo Chips – baseball is back, and instead of poring over absentee ballot counts, New Yorkers can cheer on one of our three home teams. Yanks, Mets and the Buffalo Blue Jays – as long as Cuomo and Schumer can pull off a little bit of international diplomacy and give Toronto's team a home in this COVID-19-shortened season. Forget a Subway Series – how about an Amtrak Empire Service Series?
WINNERS:
Emilia Decaudin & Melissa Sklarz -
Winning is nice, but making history at the same time? Nothing beats it. Emilia Decaudin and Melissa Sklarz not only emerged victorious in their races to become Queens district leaders, they became the first openly trans people in New York City to hold the party position. And it was the first time state primary day was held during Pride Month, no less! It's only fitting that these two women would mark the occasion by achieving an LGBTQ milestone.
Zohran Mamdani & Phara Souffrant Forrest -
The left-most wing of the Democratic Party has soared through the 2020 primaries. Following Marcela Mitaynes' win last week, both of these Assembly candidates endorsed by the Democratic Socialists of America – Zohran Mamdani and Phara Souffrant Forrest – toppled incumbent legislators, adding to the growing list of DSA victories this election cycle. The organization's unprecedented number of wins this year will certainly keep incumbents sweating next primary season if a rose-clad candidate comes knocking.
Emily Gallagher -
Then again, who needs DSA anyway?! The local Democratic Socialists stayed out of this DSA member's primary race to focus on candidates of color instead. And the Working Families Party actually endorsed her opponent, Assembly Member Joe Lentol. But Gallagher proved that voters' desire for fresh blood is bigger than just three-letter acronyms and toppled a 48-year incumbent all on her own.
LOSERS:
Carl Heastie -
The Bronx power broker doesn't have the sway he once had – just ask all the longtime Assembly incumbents who just lost their seats to left-wing challengers. Maybe it's the weather, maybe it's the pandemic, maybe it's the fact that the speaker pops up in Prince-friendly tweets as often he does on the floor of his own chamber. One way or another, he had better get an idea about what's going on soon, or there won't be much speakering to do after 2022.
Sheldon Silver -
After five long years of putting off prison time for corruption, the former Assembly speaker was sentenced (again) – this time to six and a half years behind bars. Despite his plea to begin serving his sentence at home due to the threat of the coronavirus, the judge was adamant that he begin his sentence in real big-boy prison next month. (Just think – if he hadn't fought so hard, he'd almost be out by now.) After years of making millions through two different schemes and abusing his power, Silver is finally being forced to pay the piper.
Pat Foye -
It's officially hurricane season on the East Coast, but there's a tsunami brewing at 2 Broadway. At the Metropolitan Transportation Authority's monthly board meeting this week, MTA Chair Pat Foye called the budget disaster facing the agency a "once-in-a-hundred-years fiscal tsunami." The already cash-strapped authority is now losing $200 million a week, in part because of low ridership due to the coronavirus. Foye repeated pleas for federal assistance to help avoid service cuts and fare hikes, but if the price of a MetroCard goes up, angering underwater New Yorkers, Foye is going to have another disaster on his hands.