Winners & Losers
This week's biggest Winners & Losers
Who's up and who's down this week?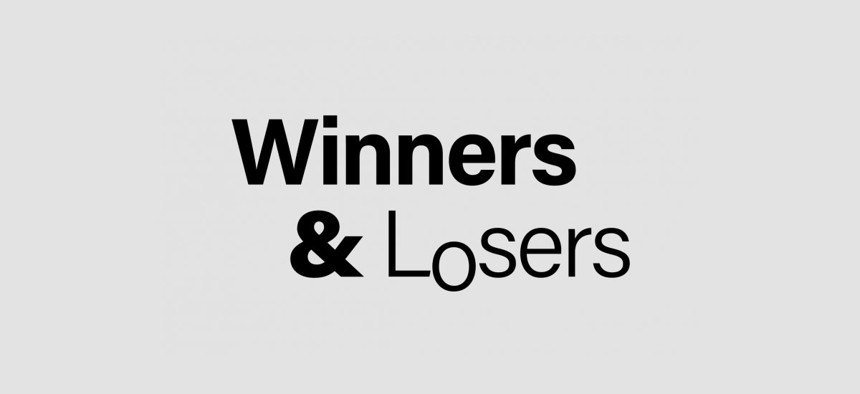 While students wait to see how exactly the new school year will play out in New York, there are plenty of lessons that they can learn just from reading the latest political news. For example, what's the best way to make a quick buck? Write a bestselling book about the coronavirus crisis, or defraud donors who want to build a wall on the Mexican border? Carefully read this week's Winners & Losers, then fill in the correct answers. 
WINNERS:
Jim Malatras -
One member of Gov. Andrew Cuomo's coronavirus task force might have to start missing some of the governor's press briefings this fall. Jim Malatras, currently the president of SUNY Empire State College, has been a constant member of Cuomo's cabinet of pandemic-fighting insiders, but the New York Post got the scoop this week that Malatras will be named the next chancellor of the State University of New York system. Who needs a nationwide search for qualified candidates to lead the 64-school university system when you've got a rotating array of Cuomo allies to choose from right here in Albany?
Tom Perez -
This year's Democratic National Convention has been … different. That's right: The party is nominating a ticket with a Delawarean and a Californian, unlike 2016's New York-centric celebration of Westchester resident Hillary Clinton. But New York is still on top in one way, with the Buffalo-born-and-raised DNC Tom Perez getting relatively high marks for projecting a picture of party unity throughout a surprisingly smooth convention despite the pandemic.
LOSERS:
Steve Bannon -
Yo-ho-ho! It's a pirate's life for Steve Bannon! President Donald Trump's former advisor was arrested at sea – well, off the coast of Connecticut – in a 150-foot yacht on Thursday for allegedly defrauding thousands of donors. While working for Trump in 2016, Bannon redirected funds from the "We Build the Wall" campaign, aligned with the president's agenda to build a new border along Mexico, into his own bank account, prosecutors say, siphoning about $1 million of fundraising to pay his own personal expenses. It's looking like Scallywag Steve may soon walk the plank.
Chirlane McCray -
As many as 22,000 city workers could be laid off thanks to the city's budget gap, including hundreds of emergency responders on the frontlines of the pandemic. But if there's one thing the city's budget apparently has room for, it's expanding payroll for New York City's first lady. A total of 14 staff – six of which don't appear on her official list of employees – have been earning salaries amounting to nearly $2 million collectively. And that has included not one, but two speechwriters. While McCray's unpopular husband has already been sinking her chances of succeeding in a potential run for Brooklyn BP, overseeing a bloated staff while other city workers' jobs are at stake isn't boosting her popularity.
Andrew Rigie -
Packs of sweaty people, breathing heavily in a confined space while sharing communal equipment during a pandemic? A-OK, according to Gov. Andrew Cuomo, who announced that gyms can reopen with limited capacity. New York City restaurants? They're still a no-go for indoor dining, despite New York City Hospitality Alliance's Andrew Rigie begging for the same privilege granted to the entire rest of the state. Gyms aren't reopening yet in the city despite the state guidance, but Mayor Bill de Blasio implied they'll come back sooner than restaurants. Perhaps local eateries should start providing hand warmers along with hand sanitizer for outdoor dining as the weather gets colder.