Winners & Losers
This week's biggest Winners & Losers
Who's up and who's down this week?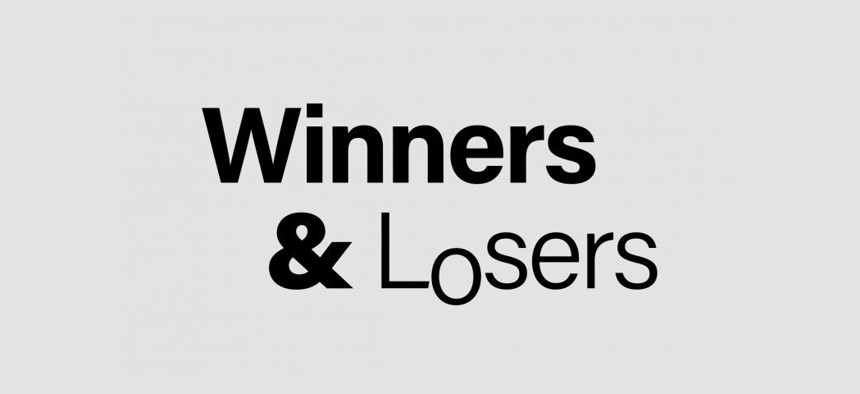 You're telling me WHO is running for WHAT? And THEY are retiring?? District lines are set and petitioning is starting soon, so the political rumor mill has been spinning like crazy as contenders decide what to run for – and in some cases, whether to run at all. You can't win if you don't play. But you can't lose either. 
WINNERS:
Bhairavi Desai -
Employment protections have never come easy to ride-hailing drivers in New York City, but Mayor Eric Adams moved fairly quickly to boost the city's minimum ride-hailing pay rule, securing Uber, Lyft and other drivers a 5.3% bump in their pay rate. Bhairavi Desai, executive director of the New York Taxi Workers Alliance, advocated for the raise along with drivers, but noted that unlike in the past, drivers didn't have to go to court to secure this win.
Kathy Hochul -
It's looking like the Democratic gubernatorial primary will be Gov. Kathy Hochul's to lose. Though she'll still have challengers in the race, Hochul received the backing of the state Democratic party at its convention in New York City on Thursday. The New York Times called her a "clear front-runner," which shouldn't be too much of a surprise to anyone watching her record-breaking fundraising numbers. Looks like Western New York finally has a winning team to support.
Diana Reyna -
Rep. Tom Suozzi and Diana Reyna broke tradition by forming a downstate alliance in their bids for statewide office. The longshot gubernatorial candidate tapped the former Brooklyn council member to make a political comeback as lieutenant governor. It'll be an uphill battle for the duo, who are facing off against well-funded incumbents and will lack upstate representation to court voters outside of the New York metropolitan area. But if Reyna manages to succeed, she could make history as the first Latina elected to statewide office.
LOSERS:
Julie Tighe -
Adams' proposed budget fell short on municipal composting, and the real loser in this situation is the environment. Food waste is responsible for 6% to 8% of global greenhouse gas emissions, and food rotting in landfills emits methane, an extremely potent greenhouse gas. New York League of Conservation Voters President Julie Tighe will have to up the advocacy ante after this setback.
Todd Kaminsky -
Plenty of politicians are hanging up their hats on Long Island. Next up: state Sen. Todd Kaminsky. The Nassau Democrat faced a brutal loss in his bid to become the county's district attorney last year, after getting hammered over the state's bail reform law and major Republican turnout on Long Island. That experience seems to have soured his taste for elected office – and limited his patience for relitigating bail reform – as he announced he would not run for reelection or any other elected position. He's not the only Long Island Democrat who's had enough: Rep. Kathleen Rice has also declined to seek reelection.
Michael King -
The third leader of the NYPD's Special Victims Division in under four years, Michael King was transferred this week after less than two years in the position, the New York Post reported, citing sources. King, who now reportedly works in the Chief of Detectives' Office, was dogged by complaints about his managerial skills throughout his tenure. The agency itself has been criticized for years for failing to staff qualified detectives and neglecting sex assault cases.