Winners & Losers
This week's biggest Winners & Losers
Who's up and who's down this week?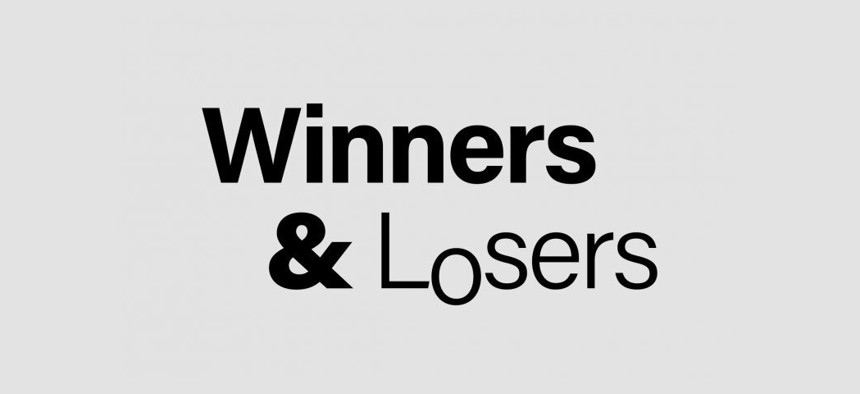 No one can hold up the 24/7 news cycle. Just ask Lt. Gov. Brian Benjamin, who tried to outrun questions about a last-minute budget proposal on bail reform. Politicians might lament how little time there is for making anything other than snap judgements, but constituents and their news feeds got needs, you feel? So we all better move quickly in figuring out who's up and who's down this week before the latest news bomb wreaks our communal attention span anew.
WINNERS:
Brian Cunningham -
Straight to work! Cunningham won't be sworn in until after the budget is passed (...assuming it's on time), but he's still headed straight to Albany after winning a special election for Assembly in Central Brooklyn. The 43rd AD isn't WFP country anymore, as Cunningham convincingly defeated Working Families nominee Jelanie DeShong, but Cunningham is also going to have to get straight to work on getting reelected – he's got a primary in three months.
Kyrie Irving -
The Nets point guard is getting another shot – at playing basketball in the Barclays Center, despite being unvaccinated for COVID-19. Adams on Thursday announced he would lift the vaccine mandate for performers and athletes, clearing the way for Irving to return to the court. Only three weeks ago, Irving made our "losers" list when Adams said he would not lift the requirement for athletes, because "it would send the wrong message just to have an exception for one player."
Amy Howe and Jason Robbins -
Mobile sports betting companies like FanDuel and DraftKings can keep raking in real dough from fantasy games after the state's Court of Appeals found that the practice of online fantasy sports games is in fact constitutional, as they don't qualify as gambling because in these games, "skill predominates over chance." Tell that to every skilled gambler who has a sure-fire system for winning.
LOSERS:
Rev. Kathlyn Barrett-Layne -
Some things just weren't meant to last: mullets, wood paneling on cars, Rev. Kathlyn Barrett-Layne's time in the Adams administration. Almost as soon as she got the job, she got the boot after the Daily News revealed anti-gay comments she had made in the past. What surely made this sting more is that Barrett-Layne isn't the first pastor with a history of homophobic rehetoric Eric Adams appointed – in fact, she was the fourth! But unlike her, those first three still have jobs.
John Miller -
It's not a secret that the NYPD led surveillance of Muslims in New York City after the post-9/11, a controversial practice that was extensively documented in the media and resulted in three lawsuits. But that didn't stop John Miller, the NYPD's deputy commissioner of intelligence and counterterrorism, from insisting that "there is no evidence" that spying happened during a City Council hearing. His comments have enraged Muslims in New York, who have called for the NYPD official to be censured or ousted. Even the mayor denounced Miller's defense for the surveillance program, acknowledging he himself was spied on by the NYPD while serving on the force.