Editor's Note
City & State and PIX11 to co-moderate District 12 debate at Hunter College
Democrats Carolyn Maloney, Jerry Nadler and Suraj Patel will face off in primetime.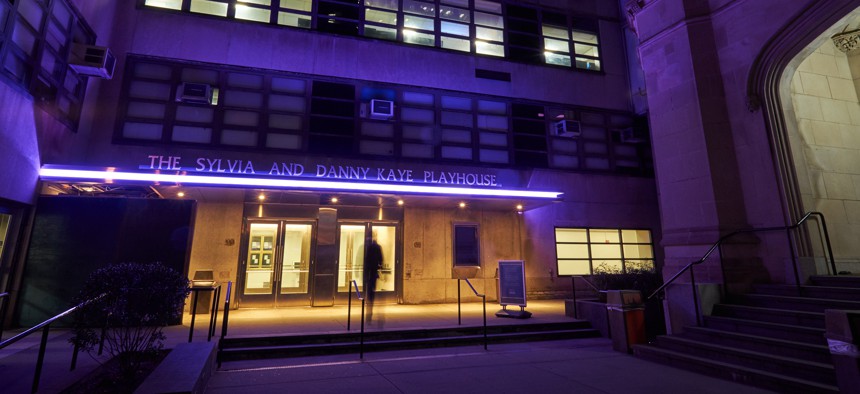 Redistricting really shook up this year's elections, and almost no other race has created as much buzz as the 12th District Democratic contest in the lead up to the Aug. 23 primary. 
As part of our election coverage, City & State has partnered with PIX11 and Hunter College to host a live primetime debate with the three leading candidates. Reps. Carolyn Maloney and Jerry Nadler, along with Suraj Patel will be duking it out during an hourlong television broadcast that will air at 8 p.m. Tuesday. 
City & State's senior state politics reporter Rebecca Lewis will join PIX11 politics reporters Ayana Harry and Henry Rosoff, and Dan Mannarino, the anchor of PIX on Politics, in moderating the debate which is taking place at Hunter's Kaye Playhouse. 
Hosting the event at the college was first proposed by Harold Holzer, the Jonathan F. Fanton director of The Roosevelt House Public Policy Institute at Hunter. The institute is located in the former Manhattan home of Franklin and Eleanor Roosevelt, which inspired Holzer to call for a 12th District debate at Hunter. 
"Hunter College won the hearts of two of New York's greatest Democrats – Eleanor and Franklin Roosevelt – who made sure their East 65th Street town house would become a vital part of our campus," Holzer told City & State. "So we thought it was a perfect spot to host a Democratic debate. The candidates will be speaking not only to voters, but to the spirit and standards of ER and FDR."
With the primary less than three weeks away, we invite you to tune in to watch the candidates debate the issues. Don't miss this must-see event!