Winners & Losers
This week's biggest Winners & Losers
Who's up and who's down this week?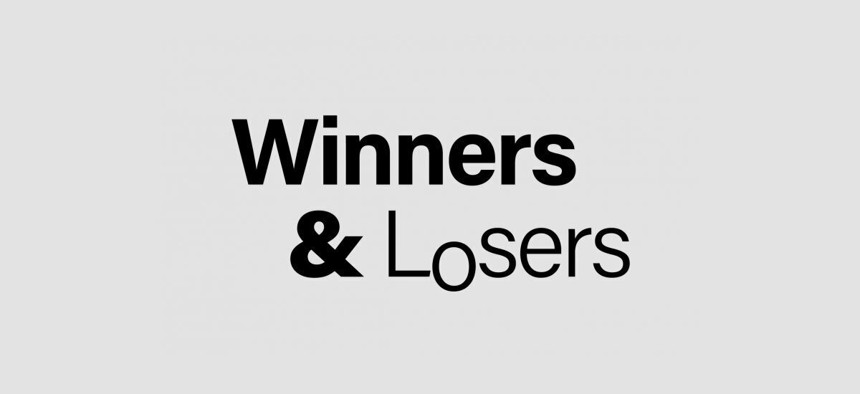 Columbia is now worse than Cornell?? Yes, the Upstate Party Ivy overtook Columbia in this year's U.S. News and World Report rankings, after the leadership in Morningside Heights got called out for cooking the books. Columbia (18) still tops its Uptown neighbors at Yeshiva (67), but the Orthodox Jewish college has bigger things to worry about than near meaningless rankings – the Supreme Court ruled that it has to legally recognize an LGBTQ student club.
WINNERS:
Naftuli Moster, Yaffed -
It's been a decade since yeshiva graduate Naftuli Moster formed Young Advocates for Children to fight for a greater level of secular education in Jewish Hasidic education. But though he's filed lawsuits, held news conferences, and implored public officials to intervene, his efforts have largely gone unanswered: until now. In what is seen as the most significant increase of government oversight on yeshivas in modern history, the Board of Regents' decision to approve landmark regulations aimed at holding private schools to minimum academic standards hit the state like a storm. Still, Moster's mission is likely to continue for years to come as the regulations lack the sharp teeth of some earlier iterations.
Chi Ossé -
At 24 years old, Chi Ossé became the youngest lead sponsor to pass a New York City Council bill ever. We're pretty sure. His bill will make Naloxone, commercially marketed as Narcan, available to nightlife establishments to use in opioid overdose emergencies. The Health Department will also provide training to bar and club managers to help ensure the other young folk are partying safely.
Boris Aronov -
The New York City Council approving a new housing development? In this climate? Thanks to progressive Council Member Tiffany Cabán's support for the development in her Queens district, it's happening. Cabán's backing was praised by the likes of Mayor Eric Adams and the Daily News – or what Cabán called the "pleasantly surprised" contingent – and drew a contrast with other recently proposed rezonings met with opposition by her colleagues. After a years-long push to build on the Astoria space, developer Boris Aronov can take heart that he won't have to turn the site into a truck stop.
LOSERS:
Gary Jenkins -
The Department of Homeless Services Commissioner is at the helm of an agency "at its breaking point," New York City Mayor Eric Adams said this week, as the city copes with an influx of migrants from Latin America. On Monday, the city failed to provide shelter to 60 single men, what advocates called "a serious breach of law and a court order." Since the city is required to provide shelter to anyone who needs it, Jenkins is tasked with making sure the city meets the mandate, no matter the constraints.
Anthony Annucci -
What happens when the guy in charge of prisons is the one breaking the law? State Corrections Commissioner Anthony Annucci's in hot water after data revealed that prisons under his supervision continued to hold people in solitary confinement for over 15 days. According to a law that went into effect in March, that shouldn't be happening anymore – you know, because of the human rights violations. Now, the average amount of time incarcerated folks have spent in solitary since March has been about 16 days, just a little more than allowed. But some still remained there for up to 90 days. Sounds like Annucci should have a chat with some of his wardens.
Jason Schofield -
Republican Rensselaer County Commissioner Jason Schofield had a considerably tough week after being arrested by the FBI for fraudulent absentee ballots. The unsealed indictment alleges Schofield possessed and used the personal information of voters in connection with absentee ballot applications he submitted to the state Board of Elections. He pleaded not guilty and returned to work the next day (talk about being dedicated to your job - or not).