Interviews & Profiles
Assembly Member Peter Abbate Jr. misses the old Albany
The Brooklyn Assembly member reflects on three-plus decades in the state Legislature.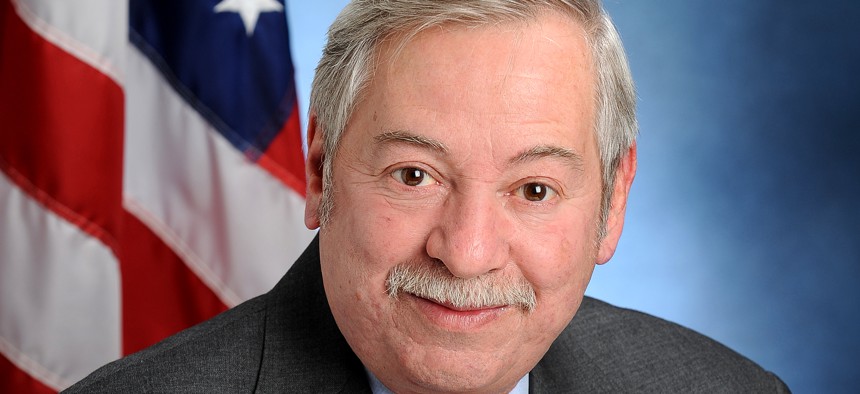 Peter Abbate Jr., the 36-year Democratic veteran of the Assembly, is on his way out, losing reelection in southern Brooklyn to Republican Lester Chang – assuming Chang's eligibility for office, as a result of his recent residency in Manhattan, isn't challenged.
During his time in office, Abbate has served as a lawmaker through some of the state's – and country's – most difficult moments: the 9/11 terrorist attacks and the COVID-19 pandemic. Through both, Abbate has kept his focus on the first responders and front-line workers working through those tragedies. More recently, as chair of the Governmental Employees Committee, he has worked on ensuring line of duty benefits for front-line workers who got sick with and died from COVID-19.
Abbate joined the Assembly in a different era, and there were aspects of the old days that he misses. But Albany's evolution isn't all bad. "I think the system is more transparent, more efficient, especially with Speaker (Carl) Heastie there," he said.
As for what he'll do next, the 73-year-old politician wasn't sure. "Pension, Social Security, family – spend some time with them," Abbate said. "They don't have to worry about me driving down on a Wednesday night in the snow."
How are you feeling about leaving the Legislature after 36 years? What's your state of mind right now?
I'm fine.
What are you most proud of achieving in the last three decades?
Probably my constituent services, working with seniors, doing my work with public employees.
Any bills that you're particularly proud of passing?
Probably the biggest bill I did was the 9/11 bills to take care of the survivors and the workers on 9/11 – compensation, and all. The state version of the (James Zadroga 9/11 Health and Compensation Act).
Are there bills or other initiatives that you wish you'd been able to advance but weren't able to?
No, every year was a new challenge. Thirty-six years, I got a lot done. When you chair a committee like Government Employees, new things come up every year. The last couple of things I worked on was some of the illnesses and deaths with COVID – if they died of COVID while they were on the job, it's a line of duty (death). Those were the last things we were working on, and I'm sure they'll continue.
When you look back at when you first entered the Assembly in the mid 1980s, what do you remember about that time? How has Albany changed?
Sure, it's changed a lot. There was more camaraderie back in the '80s.
Really? 
Yeah, it was just a different atmosphere. Some of the ethics laws changed. You were able to go out to dinner with a lobbyist or union leader, up to $70, and a lot of those dinners that were put together by those people had both Democrats and Republicans at the dinner. To socialize after session with members, both of your party and the other party, I think did a great service.
You think there's not as much camaraderie between the two parties because of those ethics law changes?
There is, but not as much as there was when you got a chance to socialize with people. You got to know them. You were at the dinner table, and they got a phone call from their wife or spoke to one of their children on the phone while you were eating. You got to know people a lot better.
You could still get dinner with just those lawmakers now though, right?
Yeah, but we don't do that for some reason. There was a reason back then that someone was calling members of a committee, both sides of the aisle, to explain something in legislation. And you got a better view of it. Not only the view from your fellow legislator, but you got a view – whether they brought a doctor with them or they brought an engineer with them, and explained what the bill would do and not do. I think there was more information shared that way. Now, if we have dinner, we have it amongst ourselves.
Are there ways that you think Albany has changed for the better?
Sure, there are always better ways. I think the system is more transparent, more efficient, especially with Speaker (Carl) Heastie there. The staffs are much more qualified. When I first got there, some of the staffs were still appointed by the county leaders. They weren't hired fully on their qualifications for the committees.
What was the toughest vote you had to take in the Assembly?
There were a lot of tough votes. When I got up there, the first day the Republicans put a rules change in, to open session with the pledge of allegiance. For some reason, at the time, the Democratic conference said, "We're all going to vote no, we're not going to let the Republicans do a rules change. We're the majority, so we're all going to vote no." I was the first one – Abbate – and I voted no. Then as they went down the row, about a half a dozen Democrats voted yes. And I said, "You screwed me on the first day!" Then finally, two years later, we made the rules change, the Democrats, to start with the pledge of allegiance.