Exit interviews
Steven Cymbrowitz cautions against legislating on Zoom
The 20-year Assembly veteran is leaving the state Legislature proud of his work on housing and Holocaust education. He called for more congeniality in Albany.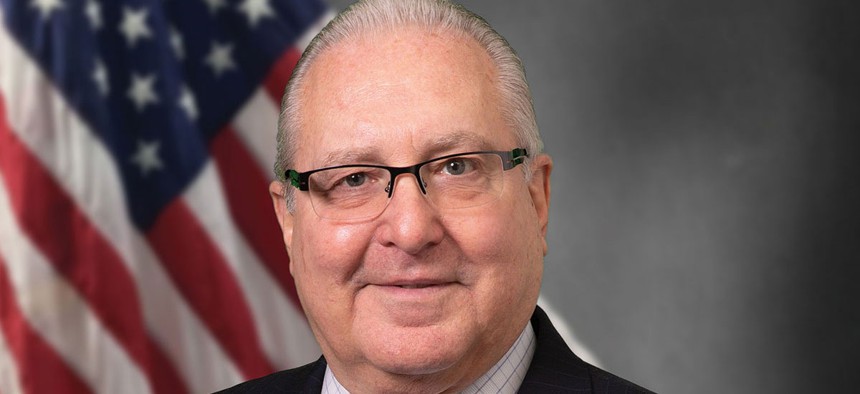 Democrat Steven Cymbrowitz has served Brooklyn's Assembly District 45 for just over 20 years, representing parts of Sheepshead Bay, Midwood, Manhattan Beach, Gravesend and Brighton Beach. Before his time in the Assembly, Cymbrowitz held a variety of positions, including as executive director of the North Brooklyn Development Corp. and director of intergovernmental relations for the New York City Housing Authority. Cymbrowitz first assumed office in 2001 as a successor to his late wife, Lena Cymbrowitz, who served the district until she died from cancer in 2000. As a tribute to her memory, Steven Cymbrowitz was one of the leading forces in establishing the Lena Cymbrowitz Pavilion at the Maimonides Cancer Center. During his tenure in the Assembly, Cymbrowitz chaired the Housing Committee, the Aging Committee as well as the Alcoholism and Drug Abuse Committee. A son of Holocaust survivors, Cymbrowitz has introduced and supported resolutions in the Assembly to commemorate Holocaust Rememberance Day. Since 2008, Cymbrowitz had either ran unopposed or handily defeated his opponents, but this year he was defeated 58% to 38% by Republican candidate Michael Novakhov. Cymbrowitz was among several Democratic incumbents who fell victim to the red wave that swept southern Brooklyn.
Could you tell me about some of your greatest accomplishments during your 20-year career in the Assembly? 
Well I like to split them up as local and legislative. Local, I would have to say getting capital funds and building the first cancer center in Brooklyn with Maimonides Medical Center. That has turned out to be a lifesaver for so many people in Brooklyn, and the city, and it happened to have been named the Lena Cymbrowitz Pavilion after my wife who was the previous assemblywoman, who passed away from colon cancer. Continuing locally, I have had a Holocaust education contest for more than 20 years. As a second-generation Holocaust survivor, it was very important to educate all the youth, whether it was in public, private parochial schools, yeshivas. Legislatively, I would have to say my last six years as housing chair were the most important years. In housing, the fact that for the first time we came up with a five-year, $25 billion budget item to create and preserve 100,000 affordable homes, including 10,000 supportive housing units. This past year, we were able to do that again and renew it.
Any idea or suggestions on who you think could replace you as chair of the Housing Committee?
No. Absolutely not. That's something that the speaker will decide, and it's usually based on seniority.
Any tough moments or regrets during your tenure?
Well, I would not like to leave my accomplishments. I would say in housing, the Public Housing Trust, is probably the most important piece of legislation that, not only I was the sponsor of, but I think is so important to saving public housing.
Any comment on the red wave that happened in New York, particularly southern Brooklyn, where some of your fellow Democratic incumbents were also knocked out by Republican opponents?
Well, I think what happened was the leaders of the community were able to convince people, who lived especially in Midwood, to start with (GOP gubernatorial candidate Rep. Lee) Zeldin and just keep going down. So that it could've been anyone, running on any line after Zeldin, and the Republican would have won. Because in southern Brooklyn, most of the people under (Gov. Kathy) Hochul lost their districts, whether it's Congress or Senate or Assembly.
Since 2008, you've always had big victories. What do you think happened to your own campaign this year? 
Well, I think it just got caught up with my constituents voting straight down the Republican line. We did a lot of work knowing the Republican lines were going to be very strong under Zeldin, even though nobody knew who was running against me. And that's true in other areas where they were just going down the Republican line. We were the only ones who were working to offset the Republican wave, there was no one who bought bodies or dollars to assist us in southern Brooklyn.
Are you referring to the lack of support from the Brooklyn Democratic Party?
Yeah.
What does the future hold for you? Could you possibly challenge for your seat again? 
I need some time to think about it and what I'll be doing in my future. I'm not saying no to anything. We'll see what happens. I think right now, the way I see it, it gives me an opportunity to start a new chapter in my life with my wife. I think it's a great opportunity because being an elected official, traveling to Albany every week from January to June, is difficult, not only for the elected official, but for the family as well, for the amount of time you spend away from each other.
Any other comments to close out your time in the Assembly? 
I think it's important that we stay ahead of COVID so that the Assembly Democrats can get together and work on issues. During COVID, when we were doing things by Zoom, it made it very, very difficult to be friends with your colleagues. Things were very different in Albany before that time. We used to spend a lot of time together after session where we got to know each other and got to know people representing different industries, lots of lobbyists. I am just hoping that going forward, things will go back to the way they were. There was congeniality, there was friendship between members, whether it was in the Assembly or Senate or together. And once COVID occurred, and we were not up in Albany, things changed completely, but I have to give credit to the speaker for trying to keep things together, and still continuing, putting together a terrific budget. And I wish him the best of luck in the coming years.