Personality
Steve Englebright leaves an environmental legacy
The Democratic Assembly member sponsored some of New York's most significant climate laws.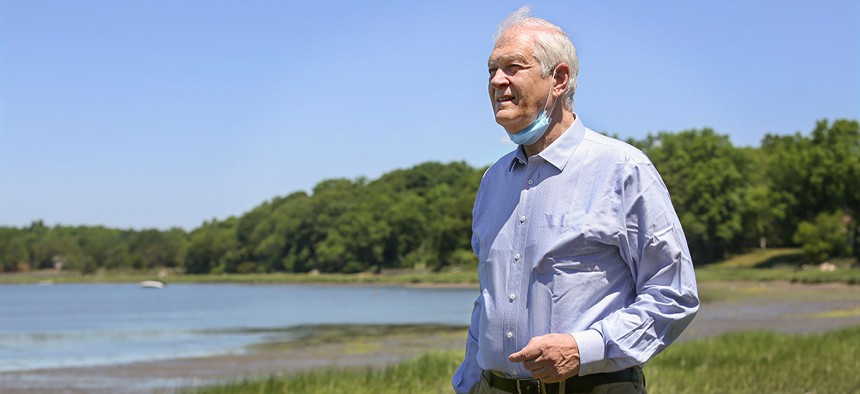 Long Island Assembly Member Steve Englebright is one of a handful of longtime lawmakers who is on track to leave the Assembly this year. Although the race hadn't been officially called more than a week after Election Day, the 30-year incumbent trailed Republican challenger Edward Flood by nearly 1,000 votes.
As the chair of the Environmental Conservation Committee and a natural scientist by training, Englebright sponsored some major environmental legislation in the Assembly. That included legislation that ultimately went to voters for approval, including an environmental rights amendment to the state constitution guaranteeing New York residents a right to clean air, water and a healthful environment.
Englebright has also been focused on how to actually achieve such an environment. Along with former state Sen. Todd Kaminsky, Englebright sponsored the state's landmark Climate Leadership and Community Protection Act in 2019, which set ambitious goals for emissions reductions and electrification. He also led the push for the Environmental Bond Act, which voters approved on the ballot this year. The measure, approved overwhelmingly, will allow the state to fund major climate projects with $4.2 billion in bonds. "I think that the most important issue, arguably in the whole world these days, is climate," Englebright told City & State in 2019.
Before joining the Assembly in 1992, Englebright served in the Suffolk County Legislature, and he has taught at Stony Brook University in his district.