Personality
Rat czar isn't the only weird government job in New York City
The city has an array of intriguing and bizarre positions on the payroll.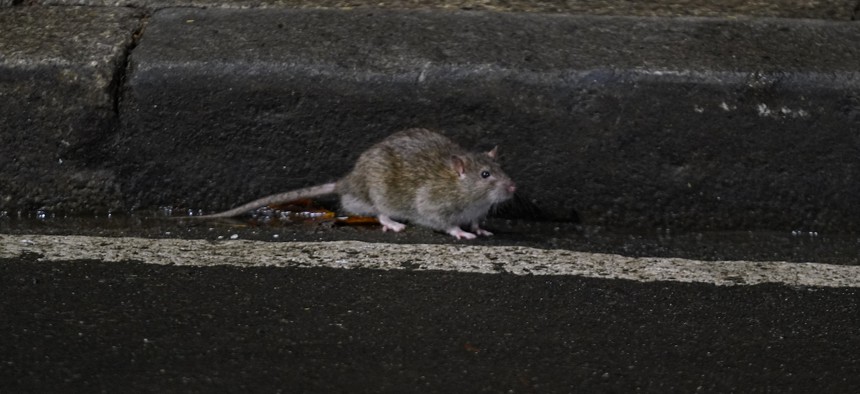 A few weeks ago, New York City Council Speaker Adrienne Adams addressed the city's current problems with hiring and retaining employees, saying, "We don't do our best when it comes to tooting our own horn about the work."
Such an oversight is especially egregious given the array of intriguing and bizarre positions on the payroll. Gothamist reported on Wednesday that the city is hiring what officials referred to as a "rat czar" who will be tasked with the very serious undertaking of mitigating the city's out of control rat population, but who is asked to bring a "swashbuckling attitude, crafty humor, and general aura of badassery," to the position. 
Here are some of the other odd jobs in New York City government – including a few the city is now hiring for.
Rat czar
Okay fine, the official title is "Citywide Director of Rat Mitigation." But the new job posting for the unofficial rat czar – which marks the latest step in Mayor Eric Adams' attempts to starve out the city's formidable rat population – might as well be advertising for a Five-Star General in the War on Rats. "The ideal candidate is highly motivated and somewhat bloodthirsty," reads the job posting, which contradicts its use of "somewhat" with phrases like "wholesale slaughter" and "rats are not our friends – they are enemies that must be vanquished." If you've got the killer instinct and strong public policy or urban planning-related experience, you could be looking at a salary in the $120,000 - $170,000 range. The role will report to Deputy Mayor for Operations Meera Joshi.
NYPD beekeeper
It's a sticky job, but someone's gotta do it. The New York City Police Department employs beekeepers to respond to 911 calls about swarms of bees. Last year, Det. Robert Travis took over as lead beekeeper for Officer Darren Mays, who had previously worked with another NYPD beekeeper. Mays described the beekeeping aspect of his police work as "seasonal" in an interview last year with Gothamist. "People think it would go to the Parks Department, but it became a police thing, you know, who's going to get the first 911 call? Police officer," Mays told the outlet.
Clockmaster
Before smartphones, turning back (or forward) the clocks used to mean something. For New York City clock repairer Marvin Schneider, it still does. As clock repairer, or "clockmaster" as his role is sometimes called, Schneider is on the city payroll to not only maintain antique clocks in city buildings, but to physically adjust the clocks twice a year – even if he's not so happy about daylight saving time. Schneider was on hand earlier this month to turn back time at City Hall.
Parks Department puppeteer
Got a flair for the dramatic, nimble fingers and a long seated desire to go on tour? You might be right for a puppeteer position in the Parks Department that will perform in Central Park's Swedish Cottage Marionette Theater and touring PuppetMobile productions alongside City Parks Foundation employees. According to the Parks Department job posting, this is no job for an amateur puppet master – it requires a background in the arts and experience (or aptitude) as a marionette puppeteer. Salary: 41,660 – $ 47,909.
Honorable mention: Sanitation Department raccoon
The New York City Sanitation Department raccoon – sometimes seen trolling for trash with Buddy the Rat or failing to game the composting program – is not, in fact, a full-time government position. Behind the mask is Communications Director Belinda Mager. The mischievous character is not the Sanitation Department's official mascot, however. (That would be the array of waste bins known as Zero the Hero, Bobby Blue Bin, Pattie Paper, Scrappy and Leif.) As DSNY spokesperson Josh Goodman put it, "The raccoon is one of the fun and interesting ways we connect with New Yorkers about our work and their role in keeping the city clean." It's also a tip to communications officials at other agencies about how to parlay their position into a fun side gig.