Personality
A not-quite-real sneak peek at the mayor's new newsletter
Get your news on Eric Adams from Eric Adams.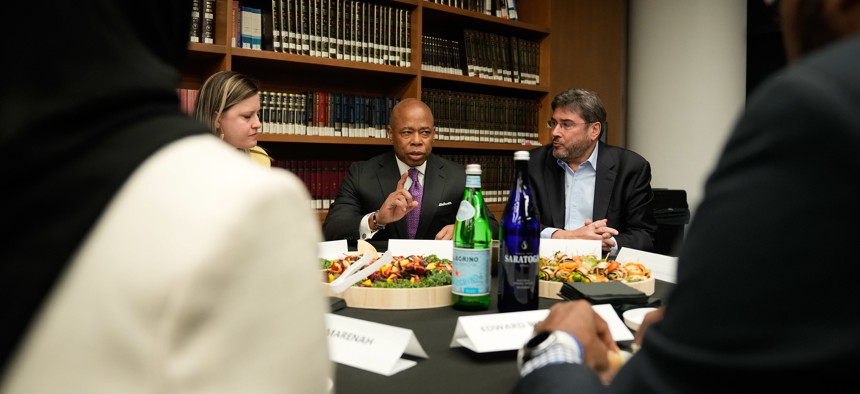 Since the press corps simply isn't nice enough, New York City Mayor Eric Adams is launching his own email newsletter to bring his news "direct to consumer." Yes, the media critic mayor said all the great stuff he has been doing was "being distorted" or ignored by reporters, who are too damn opinionated these days.
The people want to "hear from Eric" – who, by the way, likes the press coverage better when he visits other cities and countries. Luckily, we got an advance look at some of the email subject lines from the new City Hall newsletter.
Gas me up: Why electric stoves are for the swaggerless
Wanderlust: Top 10 places I've traveled on my dime, my time
Mayor tells all: Why I, a vegan, eat fish and you should too
Raffle: Come to the Drake show with ME, the mayor
Master of the Senate: How I got everything I wanted in Albany
Breaking: All my friends are ethical, good people
Besties: Crowded homeless shelters means the possibility of more friendships
Photos: Inside my basement bedroom, which is not in New Jersey
Financial fitness: Bitcoin is booming, actually
Executive tips: Save time on interviews by hiring friends and family
Poll: 9 in 10 migrants consider emergency shelters "exciting beachfront property"
TRANSCRIPT: MAYOR ADAMS DELIVERS REMARKS AND RAISES THE HAITIAN FLAG WITH BOWLING GREEN ASSOCIATION
Prudent reductions in spending are not "budget cuts"
Celebrating Women's History Month: Remember how I talked about clitoral stimulation that one time