Winners & Losers
This week's biggest Winners & Losers
Who's up and who's down this week?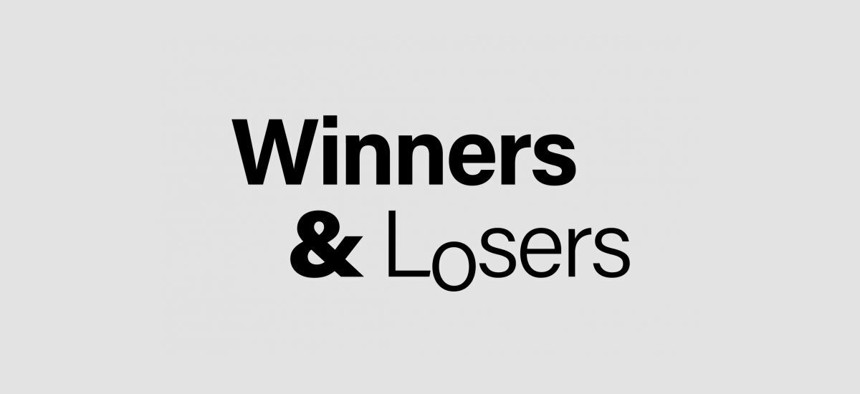 Jan. 17, 2023 may go down in New York City history as the day Eric Adams made the vagina speech. "If men had periods, pap smears and menopause, they would get a paid vacation," he said during a colorful announcement of a new women's health initiative. "And if men could get pregnant, we wouldn't see Congress trying to pass laws restricting abortion." He may have gently plagiarized Gloria Steinem, but he's on the right track! But for all his championing of women's sexual pleasure on his home turf at City Hall, we'd still like to see him mention clitoral stimulation at next year's U.S. Conference of Mayors.
WINNERS:
Carolyn Maloney -
It's been a long time coming – 21 years in fact – but there's finally a bit of relief for people with uteruses who are part of the World Trade Center Health Program. Several months after former Rep. Carolyn Maloney helped lead a bipartisan group of elected officials in writing a letter urging health officials to include uterine cancer to the list of 9/11 recognized illnesses, federal authorities have agreed to widen the breadth of conditions covered by the program.
Peter Martin -
If at first you don't defeat a Court of Appeals nomination, try and try again. The interwebs were ablaze with congratulatory messages for Peter Martin, a progressive organizer with Center for Community Alternatives, after the state Senate Judiciary Committee voted to reject Gov. Kathy Hochul's nominee Justice Hector LaSalle. Martin's efforts with a coalition called The Court New York Deserves were seen as decisive in bringing the nomination to the discourse.
Selvena Brooks-Powers -
Is there such a thing as too much campaign finance transparency? Journalists tend to think not, and it appears the New York City Council agrees. The body passed Council Member Selvena Brooks-Powers' bill requiring Super PACs that spend to support or oppose ballot proposals to disclose their funding sources, shedding a little more light on the stubborn game of dark money politics.
LOSERS:
Kathy Hochul & Hector LaSalle -
Hector LaSalle wanted to make history, but not this way. He would have been the first Latino chief judge after Gov. Kathy Hochul nominated him. But now, he's the first chief judge nominee to ever get rejected. Democrats in the Judiciary Committee started the year off with a bang, dealing Hochul an enormous political blow by refusing her pick a floor vote. She has indicated that she's willing to sue, but Senate Democrats are not backing down. New York is no stranger to political blowouts, but this one's a doozy.
Alvin Bragg -
Just when criticisms of Manhattan District Attorney Alvin Bragg have seemingly died down, Bragg finds himself trying to get ahead of an impending political snowstorm. A former prosecutor of the Manhattan District Attorney's office, who abruptly quit last year, has written a tell-all book about his office's investigation into former President Donald Trump. The Manhattan DA is now fighting to pause the publication of the book, with Bragg's attorney's claiming they want to make sure nothing confidential gets printed.
Nick LaLota -
It's bad enough needing to deal with the bad press associated with Rep. George Santos, but his congressional neighbor now has to pick up the slack on constituent services as well. Rep. Nick LaLato and his staff found themselves fielding calls from Santos' constituents, much to their surprise. Turns out the embattled congressman's office had decided to forward the calls. And unlike a handful of other Long Island GOP officials, LaLota didn't sign up for that.