Winners & Losers
This week's biggest Winners & Losers
Who's up and who's down this week?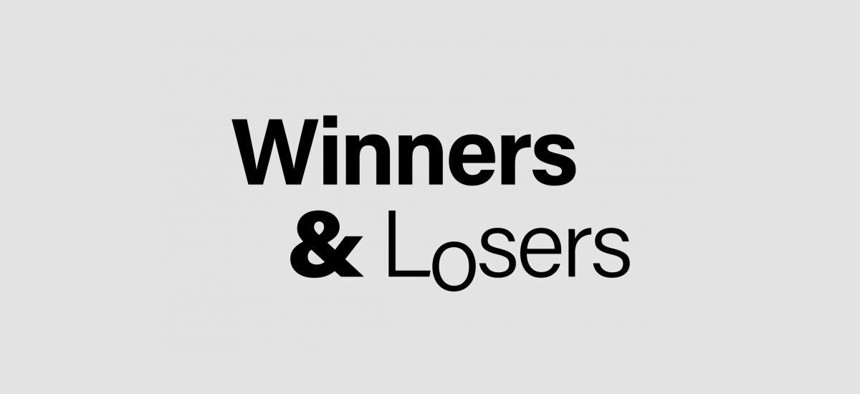 Sometimes a multinational corporation that has the brains of half of all Americans in its pocket and 2 billion users worldwide needs someone to stand up for it. And lucky for TikTok, Rep. Jamaal Bowman answered the call. The Hudson Valley lawmaker, who has generated not insignificant buzz about a bright political future ahead, became the lone voice on the Hill defending the app as lawmakers probed the company for data security issues. Meanwhile, in a win for having interactions not mediated by a device, as of this week, MTA clerks are leaving their booths to move about the platforms and help us all navigate the real world.
WINNERS:
Chris Alexander -
Potheads of Brooklyn, the Mid-Hudson Valley, Central and Western New York, rejoice! A federal court ruled that recreational cannabis shops in those regions have the green light to open even as a lawsuit over one company's inability to get a license remains ongoing. Up until now, a court-ordered injunction prevented any aspiring marijuana entrepreneurs from opening their businesses in huge swaths of the state. That's good news for the Office of Cannabis Management's Chris Alexander since his agency can finally start getting more licenses out there.
Alex Bores & Zellnor Myrie -
One thing got done in Albany this week. The Legislature passed legislation by Assembly Member Alex Bores and state Sen. Zellnor Myrie to move the petition filing deadline to April 10 to avoid conflict with Passover seders. Bores joked in his floor speech that the bill will allow many to enjoy a seder with family, except for lawmakers stuck in Albany for the budget. Does this let Bores off the hook from buying brisket for a budget waiting seder?
Alvin Bragg -
First indictment of a U.S. president. Ever. Do you know how jealous the other two, three? – COUNTLESS other prosecutors looking into Trump will be of Manhattan District Attorney Alvin Bragg now? His time in the national spotlight is only just beginning, but about half the country is already prepared to Saint him. The other half… not so much. No wonder Lee Zeldin wanted to get rid of him so badly.
LOSERS:
Donald Trump -
Well, it finally happened. The former president is now facing criminal charges, after a Manhattan grand jury returned an indictment against him late Thursday related to his alleged attempts to hide the source of hush money payments to adult actress Stormy Daniels during his 2016 campaign for president. Now, New York's most (in)famous son is headed back to the city from Florida to answer the charges. Lock him up?
Keechant Sewell -
Loose lips sink ships, but private arrest records are great public relations for the NYPD, whether they're teaming up with Mayor Eric Adams to lobby for bail reform rollbacks or just giving the tabs a scoop on a perp. No more, ruled a Manhattan judge – the department, under Commissioner Keechant Sewell needs to stop leaking sealed arrest records. And instead? The City Council is pushing a legislative package opposed by Sewell to get the NYPD to share OTHER info, like reports on street stops.
Inna Vernikov -
There's no doubt that the City Council Member from southern Brooklyn is a fighter. And she had to engage in some self defense this week after the News reported she used her council email to solicit business for a martial arts company that she had helped get off the ground as a volunteer. An ethics expert said it looked like a violation of conflicts of interest. Vernikov, a Republican, pulled a counter move, calling it a hit job by a "leftist hack."