Personality
All the ways inflation is stressing New York City residents
From food to housing, costs are increasing much faster than wages, leading to an exodus.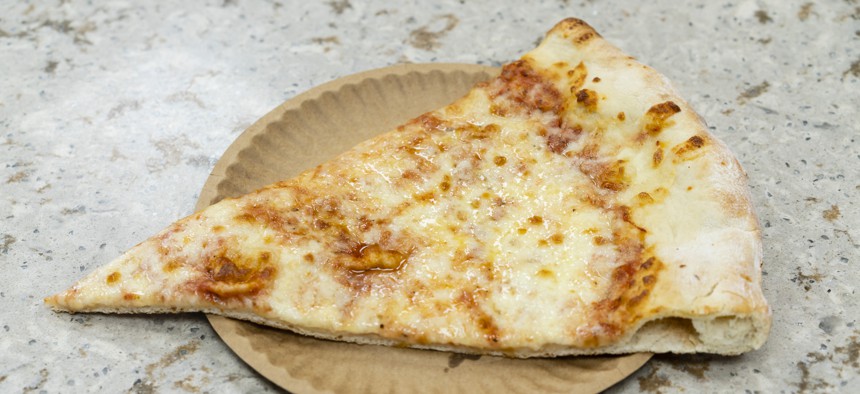 New York is No. 1! We did it everyone. New York City became the most expensive city in the world last year, according to the Economist Intelligence Unit. If you've had an $18 shrimp scallion pancake sandwich or bought a $20 neon blue gin and vodka cocktail, then you did your part. While the odd $29 sandwich might send Reddit into a frenzy, the ever-increasing cost of living is harming the city. It's not billionaires who are leaving, it's low-income families and Black residents. Here are some of the key costs that are going up faster than wages, causing a deepening exodus from the city.
Minimum wage – Up 6.67%
As part of the state budget, the minimum wage in New York City is going up to $16 an hour next year and it will be indexed to inflation starting in 2027. However, the future increases in wages can't keep pace with increasing costs this year … unless you're a legislator.
State lawmaker pay – Up 29%
While other families are struggling with inflation, legislators protected themselves at the end of last year with a hefty $32,000 pay raise – making them the highest-paid state lawmakers in the nation.
Housing – Up 12.8%-16.4%
An April report from real estate firm Douglas Elliman said this was the range of median rent increases across Manhattan, Brooklyn and Queens. Zillow also puts the city's year over year rent increase at 16%.
Rent-stabilized housing – Up 2%-5%
The New York City Rent Guidelines Board cast a preliminary vote for these increases on one-year leases. Several New York City Council members and activists stormed the stage in protest.
Electricity and natural gas – Up 17%
National Grid recently proposed massive hikes for its customers in New York City as well as a 16% bump on Long Island. It will be up to the state Public Service Commission to evaluate those increases.
Food – Up 6.7%
This is the official number from the U.S. Bureau of Labor Statistics for the New York City area. It's unclear how much that figure was pushed up by a single $29 ham and cheese sandwich purchase.
Ambulance ride – Up 54%
The New York City Fire Department cited inflation and higher EMS wages for this increase, which went into effect on May 1. Hopefully an ambulance ride isn't something you'll need – for inflation and other reasons.