Heard Around Town
De Blasio turns 62 and rounds up the old gang
The former New York City mayor is following up his birthday with a reunion of his old administration.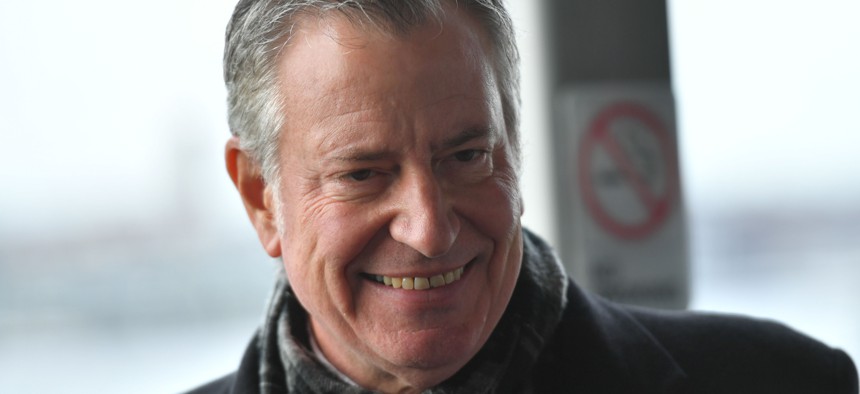 Bill de Blasio is getting the band back together. 
The former New York City mayor, following his 62nd birthday on Monday, is gathering up his old staff Thursday night for what's billed as "The de Blasio Administration 2023 Reunion," according to an invitation. Since City Hall is no longer his official workspace, the affair is being held at Greenwood Park, a Brooklyn bar near Green-Wood Cemetery, where de Blasio took contemplative walks while he was still in office.
One former administration member who got the invite considered it a post-birthday celebration for de Blasio and joked that they had to double check the reunion wasn't also a fundraiser. They wouldn't put it past their former boss. He organized an alumni event last summer that was actually a fundraiser for soon-to-be-dropped congressional campaign. And, like all politicians, he used his birthday party in 2016 to raise money and hold a rally for his reelection bid the following year. This year, attendees will have to pony up at the cash bar, according to the invite. Still, it's not like former administration staffers don't love the guy, some insist they do.  
Who's coming? The former administration members didn't want to give themselves up in City & State, which is why they asked for anonymity. And despite how much some would like to see him move on, the mayor's former staffers who spoke to City & State admitted the guilty pleasure of being his cheerleaders, especially when he won't stop standing up for the city he loves. Some might even agree with The Onion's iconic ode to low expectations: "De Blasio: 'Well, Well, Well, Not So Easy To Find A Mayor That Doesn't Suck Shit, Huh?'"