Personality
The top 10 New York political mentions in hip-hop
A Tribe Called Quest liked David Dinkins, but Biggie wasn't down with Rudy Giuliani.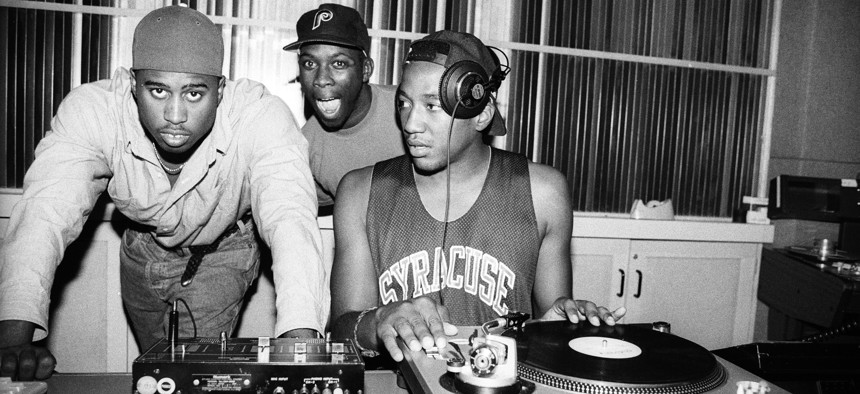 Hip-Hop music found its political voice with Grandmaster Flash and the Furious Five's "The Message" in 1982. And by 1983, the Treacherous Three were namedropping the mayor in "Action." "And when I'm on the stage the fly girl says, 'Watch'/ The rhyme sayer, not the mayor like Ed Koch."
Since then, an old Eric Adams for Congress campaign poster showed up in the Notorious B.I.G.'s "Juicy" music video, and a background actor in EPMD's "Da Joint" music video went on to become New York City public advocate – stand up, Jumaane Williams.
Has anyone noticed that an Eric Adams poster makes a cameo in the video for Biggie Smalls' "Juicy"? (h/t: my son.) pic.twitter.com/xjDPU1LIIy

— Jesse Drucker (@JesseDrucker) October 22, 2021
That's part of the story of how hip-hop has taken over New York politics, as we wrote in this week's cover story. And in a smaller way, New York politics has influenced hip-hop. Even if many of the mentions in lyrics aren't exactly positive.
"Eric Adams, get out of my room/ what you doing in my room?" – "Eric Adams Please Get Out of My Room," Paperboy Prince of the Suburbs, 2021