Winners & Losers
This week's biggest Winners & Losers
Who's up and who's down this week?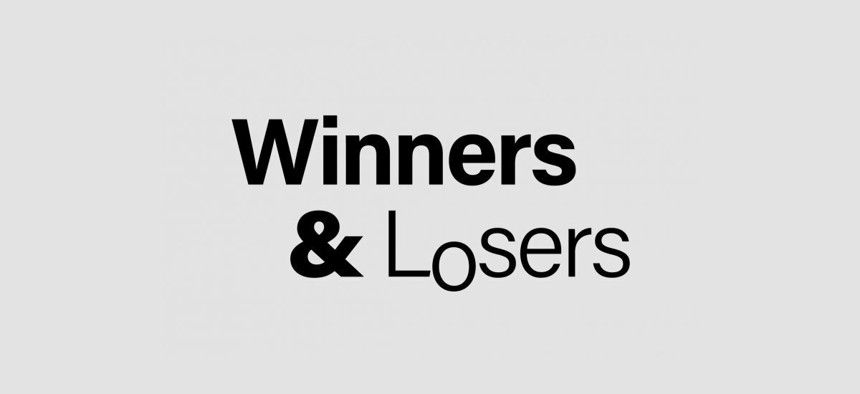 If Rep. George Santos doesn't show up to his next court appearance, plenty of people will be angry, including all those who want to see the Republican Congress member held accountable for his flagrant lies, alleged fraud and money laundering, among other charges. But no one will be angrier than Gercino dos Santos and Elma Preven – Santos' father and aunt, who unsealed court documents revealed are the ones who bailed Santos out following his 13-count indictment. If Santos is a no-show at his June 30 court date, his father and aunt will be on the hook for the $500,000 bond they guaranteed – and early locks for next week's losers list.
WINNERS:
Catalina Cruz -
The state Legislature took steps to protect workers when it passed Assembly Member Catalina Cruz's wage theft bill this week. The bill makes wage theft a felony larceny, coming with a punishment of state prison time, and expands to cover wages less than $1,000. Cruz, who just celebrated the passage of another major law: the Clean Slate Act, said the wage theft bill shows "that stealing from workers will not be tolerated in the state."
Nusrat Choudhury -
Nusrat Choudhury has been appointed as a federal judge in New York, making her the first Muslim American and first Bangladeshi American to be appointed to the position. Her appointment follows the confirmation by the U.S. Senate Thursday with glowing praise from Chuck Schumer, who called her "a shining example of the American dream." Prior to her appointment, she served as legal director of the American Civil Liberties Union in Illinois.
Jeff Aubry -
It may very well be easier for a defendant to challenge a wrongful conviction going forward – even if they've already plead guilty. Of course Gov. Kathy Hochul could choose not to sign the newly passed bill, but its passage is still a big deal for its sponsor, Assembly Member Jeffrion Aubry, who has said a wrongful conviction is "a stain similar to slavery." As for its many backers outside of the halls of Albany? They too hope the bill will bolster the well of resources for people locked in the criminal justice system.
LOSERS:
Jessica González-Rojas -
It was quite a busy week for the Assembly since the chamber had to return back to the Capitol to tend to several outstanding legislative priorities. Even with all the momentum around the popular Coverage for All bill, the chamber didn't even bring it for a floor debate in its extended session days. The federal government said the state could use a waiver to fund health care for undocumented New Yorkers, but that didn't stop Gov. Kathy Hochul from airing concerns about its impact on the state's finances. With all the odds stacked against her, Assembly Member Jessica González-Rojas didn't see her bill make it past the legislative finish line.
Ari Brown -
Normally, even if you're relegated to the minority, you have influence over legislation hyper specific to your district. But unfortunately for Assembly Member Ari Brown, his chamber effectively steamrolled over him to approve a bill related to offshore wind in his district. GOP members argued that the legislation required a home rule message from local officials – something it didn't have – but to no avail. Brown took it personally, accusing bill sponsor Assembly Member Marcela Mitaynes of not even knowing where Long Beach is. But his anger did nothing to stop the majority from approving the bill.