Bill de Blasio
Bill de Blasio's online dating profile
The former mayor is now a former wife guy – and plans to date other people.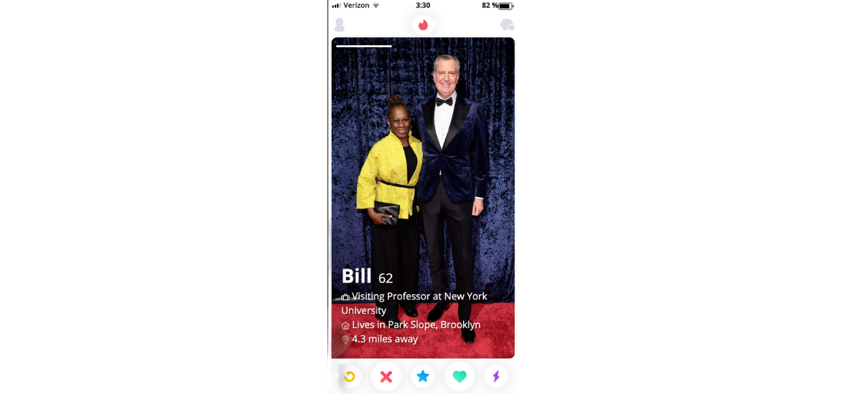 Yet another couple you know in Brooklyn is opening up their relationship: Bill de Blasio and Chirlane McCray shared in an interview with the New York Times that they are amicably separating and looking to date other people, but are not getting divorced and will continue to live together at their home in Brooklyn, at least for now. De Blasio went on to say he's "'not a believer' in online dating", so we felt it was our solemn duty to step in and make him a dating profile for when he changes his mind.
Please send all serious romantic inquiries to editor@cityandstateny.com.
Name: Bill de Blasio
Age: 62 years old
Height: 6'5" (if you care about that kind of thing)
Sex: Yes please haha, no, male
Location: YMCA in Park Slope
Hair color: Salt & pepper or dark brown, depending on my relationship with hair dye
Kids: Two adult children, who are cringing right now
Criminal Record: Murder (of a groundhog)
Honors: #4 on City & State's 2019 New York City Power 100
Relationship Status: Ethical non-monogamy
Job: Teaching at NYU and giving paid speeches in Italy, where I can eat pizza with a fork and knife in peace
Hobbies: Splitting the bill because I'm a feminist (and because I owe the COIB a large sum of money), toasting bagels (no that's not a sex thing), being perennially late, being a wifeguy (that might be a sex thing), launching ill-advised political campaigns – but I swear that part of my life is OVER
Looking For: Ideally someone who has not already penned an essay entitled "I Am a Lesbian." Someone I can thrive with but not Thrive NYC with. Cuomosexuals swipe left!
Powered By
NEXT STORY: This week's biggest Winners & Losers