Winners & Losers
This week's biggest Winners & Losers
Who's up and who's down this week?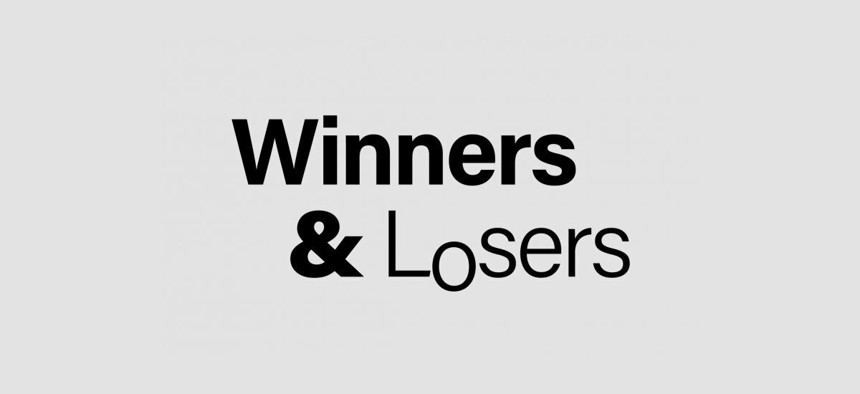 Step right up! For the modest fee of $2.90 (unfortunately up from $2.75) you can ride the New York City subway! If you happen to look up from your phone, you'll see it's a magical mostly underground world filled with all manner of creatures from rats to raccoons to kittens to goats. Most of the time, it's air conditioned! If you're lucky, you may also see some of the most talented performers in the biz. City & State's favorites include the skeleton dance guy in Times Square, the accordion lady at Second Avenue and the L train gymnasts. Another cool thing: It's electric! Keep riding and keep reading folks!
WINNERS:
Eddie Caban and Tania Kinsella -
The New York City Police Department just got its first Latino commissioner this week when former First Deputy Commissioner Edward Caban was promoted to be top cop, replacing the department's first female commissioner, Keechant Sewell. Caban is now succeeded as first deputy by the department's first woman of color to have the role, Tania Kinsella. Caban and Kinsella both have long careers in the NYPD, with them each serving for 32 and 20 years, respectively.
Andrew Gounardes -
What a big week for Gowanus state Sen. Andrew Gounardes. Gov. Kathy Hochul finally made good on her promise to not give up hope on addressing housing this year when she traveled all the way to the Brooklyn neighborhood to announce a slew of housing executive orders. Among them was a measure to advance residential projects halted by the expiration of 421-A in one special neighborhood: Gowanus.
Rebecca Shore -
Not one, or two, or even ten – 40. That's how many specific steps a Manhattan federal judge ordered the New York City Department of Education to take to address longstanding failures to provide vital services to public school students with disabilities. At the helm of this effort is Advocates for Children Litigation Director Rebecca Shore, the group that filed the federal lawsuit in 2003, which had continued to roll forward due to the education department's failure to meet settlement terms. This most recent ruling is by far the most detailed order to remedy the problem to date.
LOSERS:
Juan Ardila -
The embattled Democratic Assembly member raised a measly $2,000 in the past six months for his reelection bid, while his opponent Émilia Decaudin raised over $22,000 in just a few weeks. Ardila, accused of sexual assault and amid ongoing calls for his resignation, appears to be watching his opponent speed past him in the passing lane. Meanwhile, those calling for him to step down protested outside his Sunnyside, Queens, district office. Not exactly "winning."
John Trzcinski -
Was it a paper parade? A silent memorial to the death of print? NYPD Sergeant John Trzcinski was caught littering in Brooklyn on a massive scale, and this was not the first time. He has reportedly dumped large amounts of paper on a block in Greenpoint every Sunday for four years. The pages came from Bibles, magazines and mail. While people may not know why he did this, one thing is for sure, he had quite a large library.
Bill de Blasio & Dermot Shea -
The NYPD may be under new leadership, but the city is still paying for the offenses of the last administration. New York City agreed to pay out more than $13 million to protesters who sued over unlawful police tactics – like indiscriminate use of force and pepper spraying – used during several days of Black Lives Matter protests in 2020. Then-Mayor Bill de Blasio and Police Commissioner Dermot Shea won't have to admit wrongdoing under the settlement, but the historic payout will live in the public record.