Personality
Many places have been called New York City's 'sixth borough'
From Jerusalem to Puerto Rico, the phrase is capacious!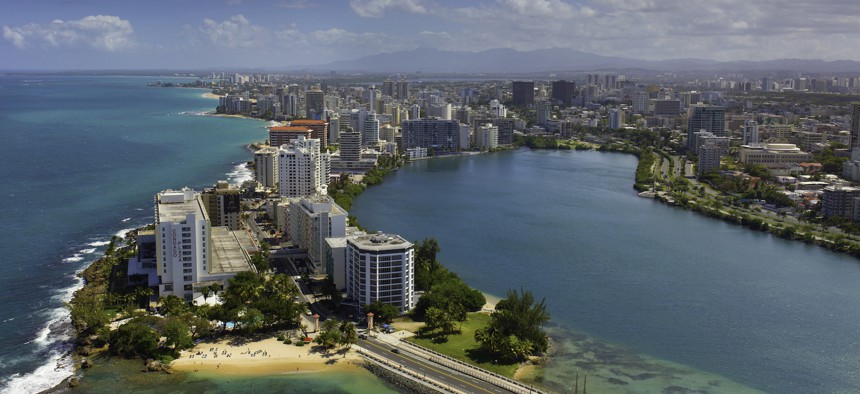 Over the past century, various cities and counties have been called New York City's "sixth borough." Whether that's because of their proximity to the Big Apple or other ties to the city, some places may want that distinction of being the sixth borough while others reject it. Prominent New York elected officials often weigh in, including U.S. House Minority Leader Hakeem Jeffries, who recently called Jerusalem New York's sixth borough ahead of his AIPAC-sponsored trip to Israel. Here are some of the top places that have been called New York's sixth borough.
Jerusalem
Since at least 2020, Rep. Hakeem Jeffries has been calling Jerusalem the city's sixth borough. At that time, he made his remarks at an AIPAC conference: "Back home in New York City we consider Jerusalem to be the sixth borough." Then-New York City Mayor Bill de Blasio also called Jerusalem the sixth borough at an AIPAC policy conference in 2019.
Puerto Rico
New York City mayors have often called Puerto Rico the sixth borough, especially after hurricanes have hit the island. Adams even flipped the typical political line: "People say that Puerto Rico is the sixth borough of New York. I say, no, New York is the sixth borough of Puerto Rico. New York is the San Juan of America." Plus, it appeared on City & State's Oct. 25, 2021 cover.
Long Island
When Gov. Kathy Hochul proposed a housing plan to overrule local zoning this year, there were countless articles saying she was trying to turn Long Island into the sixth borough, and idea many Long Islanders hate. "We cannot let the governor destroy suburbia, nor turn Nassau County into the sixth borough of New York City," Nassau County Executive Bruce Blakeman said.
Westchester County
Similarly, the city's northern suburbs don't necessarily want to be the sixth borough. In 2022, former Westchester County Executive Rob Astorino said, "Westchester is almost becoming the sixth borough," referring to how it has shifted from Republican leaning to Democratic leaning.
Philadelphia
The disdain here appears to be mutual. This label stems from a 2005 New York Times article about Philly becoming "The Next Borough," since thousands of commuters travel from Philly every day. But Philly hates the label, and so does New York City. It seems neither side wants to be closely associated with the other.
Miami/South Florida
An increasing number of New Yorkers have moved to Florida during the COVID-19 pandemic. New York restaurants have opened Miami locations, including Joe's Pizza, Blue Ribbon Sushi, Upland and more. Plus, Shaun Donovan called Miami the sixth borough in 2020 as part of his New York City mayoral candidacy announcement.
Powered By
NEXT STORY: Christine Quinn might not be done with elected office