Interviews & Profiles
Building the nation's largest municipal broadband program
A Q&A with the New York City Office of Technology & Innovation's Brett Sikoff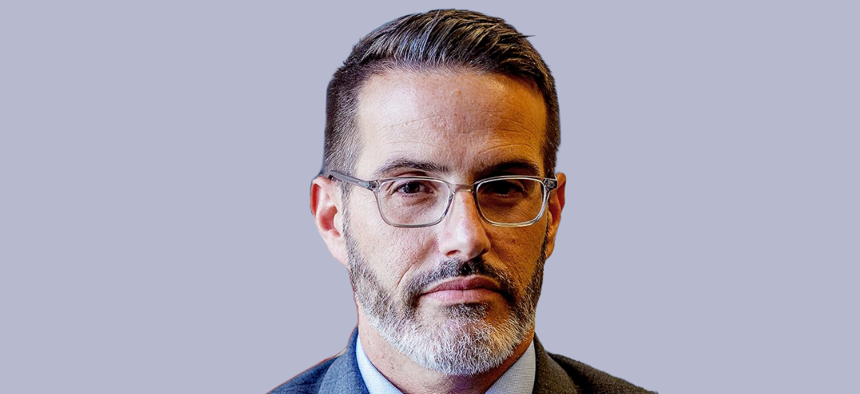 Last September, New York City Mayor Eric Adams and Chief Technology Officer Matthew Fraser launched Big Apple Connect – billed as the nation's largest digital equity program, connecting free high-speed internet and basic cable TV to the approximately 300,000 New Yorkers. The program ensures that residents of the more than 200 New York City Housing Authority developments will have free internet access by the end of 2023. Having surpassed this goal, the program has laid the foundation to bridging the digital divide across vulnerable populations. City & State spoke with Brett Sikoff, executive director of Franchise Administration at the New York City Office of Technology & Innovation and head of Big Apple Connect, to learn more about increasing broadband accessibility.
How well is New York doing in closing the digital divide? What's working and what could be improved?
We exceeded my personal expectations at this point in the administration. So I guess taking a step back, we believe very strongly that broadband is a basic human right, not unlike heat and hot water. During the pandemic, we saw just all too clearly how essential, reliable access to the internet is for some of our most vulnerable communities: from students to older adults, public housing residents, folks who have really historically been given the least. So this administration recognized that we couldn't wait any longer to establish a new program and wait for the installation of new infrastructure to get folks connected to the internet. As you may know, we, in the first year of this administration, launched a program called Big Apple Connect, which is the nation's largest municipal broadband program. So we were able to deliver free high-speed internet to 220 public housing developments across the city: that's over 300,000 New Yorkers who now have access to the internet for free. We started a pilot last summer at a few developments, including the largest public housing development in the country, Queensbridge Houses in Queens. And then we expanded systemwide from there. I think we're doing pretty well.
Why is Big Apple Connect a "game changer"? In what ways is this program different from previous initiatives to increase broadband accessibility across New York?
The great thing about Big Apple Connect is it really simplified the way people get connected. There's no application. There's no approval or lengthy review required. If you're a resident in one of the more than 150,000 households eligible (in the NYCHA system), you automatically qualify. So it's as simple as just calling the cable company, getting your address, your name and you can get signed up. Particularly for those residents who are already customers of one of the partner providers in this program, it's even easier – you're just automatically enrolled. The free aspects of the program, the high-speed internet, the basic cable TV … will be deducted from the bill automatically. And I should note, it's very much complementary to other programs that are available. You may be familiar with the Affordable Connectivity Program, the federal program that gives a discount to qualified residents throughout the city and nationally. So this doesn't replace that, but it works very much in tandem with it, which to us is where it's a game changer. 
What are some of the challenges in implementing Big Apple Connect?
I think, you know, we've done a great job of making sure that some of the most vulnerable communities are covered. And that's what we've done through our Big Apple Connect program, focused on public housing. But I think we're taking a really hard look at ensuring that residents outside of the public housing system have access to the internet as well. So we understand that there are segments of the population that similarly could use the benefit. So we're continuing to work with both the federal side to make sure that residents who are qualified and eligible for ACP sign up get, you know, we can help them out, navigate to the application process to make sure they're taking advantage of the program. And we're also looking at ways that we can expand Big Apple Connect to recipients of other rental assistance programs.
To what degree is affordability a challenge as opposed to infrastructure in implementing this program?
That was that was totally our motivation – leveraging the existing infrastructure that's already in place, that both the partners in the program have the infrastructure going to all those developments into the apartments, we didn't have to wait years, which is what it would have taken for a new provider to come in and build out the infrastructure. And then you still have the challenge of getting residents to be comfortable with an alternative provider. Not to say that there's not a possibility down the road. But for now, we just wanted to get people connected immediately. Affordability is our major barrier. We do have infrastructure in just about the entire city, which is unlike some other cities in the state and across the country, where accessibility infrastructure is a challenge. But this program tackles the affordability aspect of it while we work on some of the long-term challenges with respect to sustainability and ensuring that both the legacy cable providers and potential new providers are providing a quality service at an affordable rate.
During an oversight hearing in September 2022, the New York City Council Technology Committee raised concerns regarding the program's long-term plans to increase internet accessibility. What's your response to these concerns?
We totally understand people's concern about how this program is going to be funded and delivered long term, it is guaranteed for the initial three years plus there's additional options for renewal for two additional years beyond that, but it is the city's goal to ultimately have this program in place for as long as possible to ensure that people have the connectivity they need. So we do have a little bit of time, but initially, it was to get people connected right away, but we didn't want to come up with a two- or three- or five-year plan to get people connected (when) they're connected on day one of the administration, as soon as the mayor and the CTO got in office. And you know, we'll work on the long term, as people are connected, not in lieu of it.
Powered By
NEXT STORY: This week's biggest Winners & Losers