Interviews & Profiles
New York's goal for 'safe, secure, ethical and transparent" AI
A Q&A with Jennifer Lorenz, Executive Deputy CIO, State Office of Information and Technology Services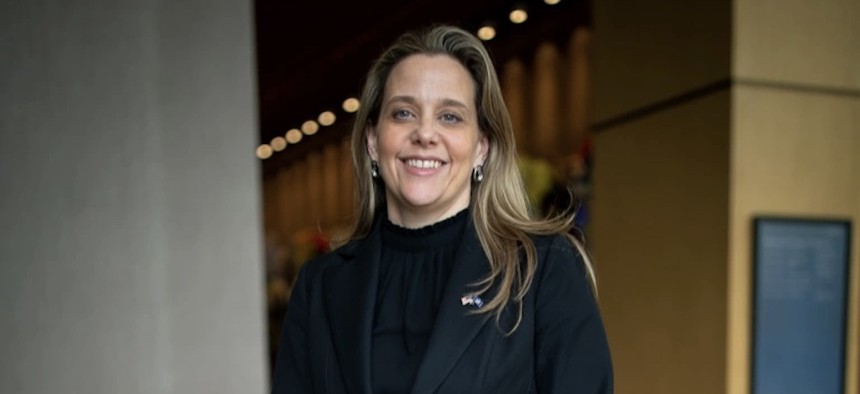 Jennifer Lorenz led the state's Office of Information and Technology Services on an interim basis for six months after then-CIO Tony Riddick retired and moved to Florida. When Gov. Kathy Hochul announced in September that Quaker Houghton chief and information digital officer Dru Rai would take over the role, Lorenz stayed on as his deputy. Both have been formulating the state's nascent artificial intelligence strategy as well as enhancing its cybersecurity defenses to protect against malicious attacks. (The following remarks came from a speech at the New York Digital Summit in Albany in September.)
What role will the state's Office of Information and Technology play in developing an AI strategy?
Whether you work in the tech space or not, people are curious about AI. Like anything we do, this technology comes with benefits and it also comes with risks.
At ITS, we are approaching this technology like we have always done – working with our agency partners so they can identify specific needs, carefully reviewing potential use cases, weighing the benefits and risks, and then working to mitigate those risks.
Everyone knows AI is not new. We've been using it to augment our call centers, enhance our cyber defenses, help detect and prevent fraud, and monitor our environment. As the state's IT service provider, we want to be part of the next phase of AI and we want to be responsive to our client agencies – knowing that we also have to be responsible. 
What is your view of AI and its significance in state government?
Safe, secure, ethical and transparent – those values will continue to guide our ongoing work in this area and elsewhere. 
We will look for the balance between innovative and deliberate. Under the direction of our chief data officer, who is now working to create a data governance framework, we will remain committed to being responsible stewards of the public's data.
Let's think of AI as one of the tools we have to enhance the work we do. But in order to do it right, we must find maximum benefit with the least amount of risk, protect citizen data, prepare our workforce and earn the public's trust.  
What are some other ways that ITS is working to incorporate the use of AI and other technologies in ways that everyday New Yorkers will recognize?
For more than a year now, Governor Hochul has emphasized the importance of embedding customer experience best practices and creating interactions with state government that are fast, seamless and user-friendly. And while technology is not the only pillar of a positive customer experience, we at ITS are excited to be supporting this mission. 
We have been actively growing our capabilities in areas like user experience design and user research. We have set lofty goals, like making New York the most customer-centric state in the nation and creating one, trusted ID for residents to use across all state agencies.
We have big plans to grow our workforce in the coming years – and I know this is not just true for ITS.
Powered By
NEXT STORY: This week's biggest Winners & Losers