Technology
Teaching the next generation about AI
A Q&A Rep. Paul Tonko, member of the Artificial Intelligence Caucus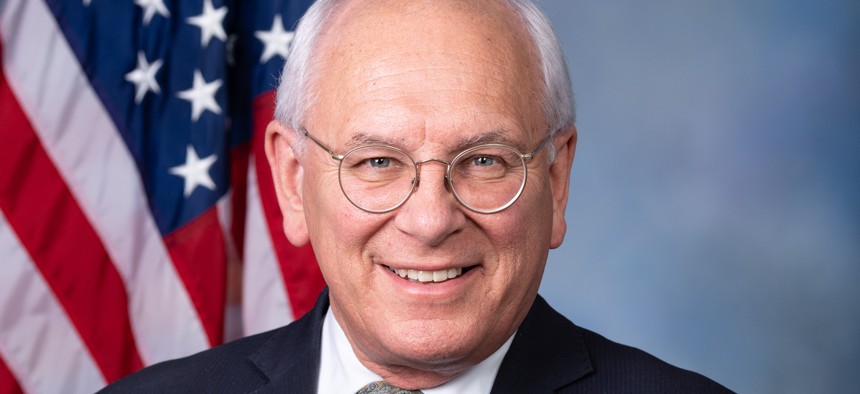 Rep. Paul Tonko, the upstate Democrat and ranking member on the House Energy Subcommittee on Environment, Manufacturing and Critical Materials, has been paying attention to artificial intelligence for years. He joined Congress's bipartisan Artificial Intelligence Caucus, which formed five years ago, and introduced a bill in 2020 to provide resources for public school children to build skills around artificial intelligence and understand the ethical implications of the field. He also secured $2.5 million in grants to Rensselaer Polytechnic Institute to support the development of new AI technologies.
You're a member of the bipartisan Congressional Artificial Intelligence Caucus. What kinds of issues is the caucus focusing on? 
I joined the bipartisan AI Caucus to be part of key conversations in Congress to ensure that rapid innovation in AI and related fields benefit working Americans. The caucus serves as a forum to bring together experts from academia, private sector leaders and government representatives to confer on the latest technologies related to AI and the opportunities and impacts of this pioneering field.
To what degree is AI being or should be used in schools? 
We've only begun to scratch the surface of what AI can do to revolutionize our health care, manufacturing, clean energy, technology and other fields that will drive America's 21st century infrastructure. The surest way to keep our nation at the leading competitive edge is to make sure our next generation of workers, innovators and entrepreneurs is equipped with the tools and familiarity necessary to work in and advance these fields. This goal of driving innovation in our schools is the reason behind why I introduced the Artificial Intelligence Education Act.
Tell me more about the Artificial Intelligence Education Act.
I introduced the Artificial Intelligence Education Act years ago after a then-high-school student from my district connected with my office and myself about taking action to expand K-12 training in AI education. I'm proud that that legislation was passed and signed into law. This legislation is delivering the tools needed to teach AI across the nation and help secure a bright future for both our students and economy.
What have you learned about AI from meeting with tech and labor leaders? 
I've had numerous meetings with individuals and organizations on issues from health care, to climate and clean energy to infrastructure, all highlighting the potential AI poses in innovating and advancing their fields. These conversations stress the importance of public and private partnerships to secure American dominance in this field and the role of the federal government in incorporating AI into federal agencies as well as implementing strong oversight and transparency measures for this new and developing field.
What federal legislation should be passed or regulations implemented around the use of AI in government or in general?
While offering incredible opportunities, AI also poses security challenges that could result in replacing jobs, posing security risks and amplifying inequities. A principal way to side-step those challenges and drive American leadership in this field is to implement robust education and workforce training. That effort begins with primary and secondary schools, which is why I pushed to enact the AI education Act.
What are the ways that the federal government is utilizing AI currently and in the coming years?
It is my hope that Congress can help support cutting edge research, encourage collaborations between public and private partners, and ensure that AI technologies are implemented safely and equitably throughout our communities.
Powered By
NEXT STORY: This week's biggest Winners & Losers