Arzt History 101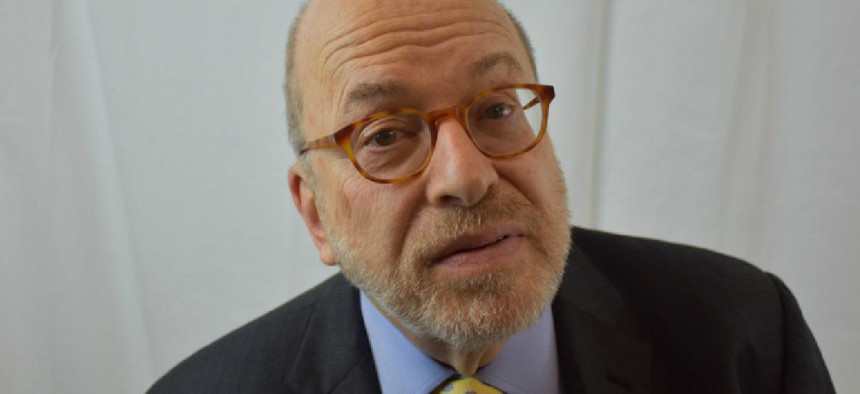 George Arzt has been sued by Donald Trump, insulted by Mario Cuomo and hired by Ed Koch. As a reporter, television producer and press secretary, he has been around city politics for decades and now runs a communications firm under his own name. Like any PR pro, he's a master of quips, so when he joined the New York Slant Podcast on Monday, May 1, we asked him about all of the mayors he's worked with and against.
On John Lindsay and Abe Beame:
Lindsay broke the Tammany-dominated government and brought in a young group. That was set back by Abe Beame who brought in basically his cronies from the budget bureau in the 1930's or something. I don't want to say this about a five-foot Mayor, but he was in over his head.
On Ed Koch:
He bled for the city. He wanted to be a good Mayor, he wanted to do what's right, and he wanted to leave the city a better city.
On David Dinkins:
The famous Post headline: "Do Something, Dave" sort of sums up the administration. But a wonderful man.
On Rudy Giuliani:
Any Mayor would have done the same thing (on 9/11). But he was there. So you can't say anything.
On Michael Bloomberg:
Bloomberg used to say to Koch, "I wish I were half as effective as you were."
On Bill de Blasio:
Mayor de Blasio is probably the most political mayor I've ever seen. He runs on an ideology. Progressive.
Arzt also talked about the days of literal monkeys on the City Hall steps and how interacting with the media has changed since his days flacking for Ed Koch.
Subscribe here:
iTunes
Stitcher (for Android)