Eric Adams
Could Carmen Fariña be ousted if mayoral control expires? We asked the borough presidents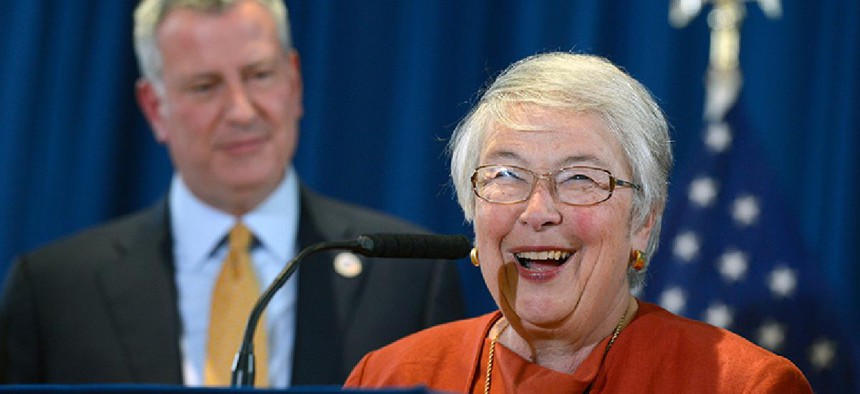 When state lawmakers left the capitol Wednesday night without a deal on mayoral control of New York City schools, several questions went unresolved. One of them is whether Chancellor Carmen Fariña would retain her post if mayoral control lapses on July 1.
While no one is predicting her ouster, it's one of many strange outcomes that could result if the education system's governance structure is upended. With the session now over, legislators have until the end of the month to renew Mayor Bill de Blasio's control of the nation's largest school system.
With the state Senate and Assembly still at odds, it remains possible that the law could expire — setting off a chain of events briefly initiated the last time it lapsed, in 2009.
RELATED: With no agreement on mayoral control, what's next?
If that happens again, the city will resurrect the city's Board of Education, which consists of five members selected by each of the borough presidents and two appointed by the mayor. That board, in turn, has the power to select the chancellor. (In 2009, this went off without incident and the board unanimously decided to reappoint the sitting chancellor, Joel Klein.)
Yet, there's no guarantee that would happen again. So we reached out to each of the five borough presidents to see if they would commit to backing Fariña. One borough president said "yes," the others did not commit. The borough presidents spoke Thursday and requested a meeting with the mayor, according to Brooklyn Borough President Eric Adams.
Still, it is early to make predictions — especially since the law has not even expired yet.
"In the immediate, there's still time on the clock for Albany to act," said education department spokeswoman Toya Holness in an email. "If mayoral control is to lapse, that could be a legitimate concern."
For each borough president, we asked the question: If mayoral control lapses, would you commit to keeping Carmen Fariña as chancellor? Here's what they said:
Brooklyn Borough President Eric Adams

(Flickr)
Adams sent the most extensive statement, saying that although he strongly supports mayoral control, he has serious critiques of the education department's leadership.
"I have repeatedly expressed my frustration with leadership at the DOE [Department of Education], who I do not believe are effectively carrying out Mayor de Blasio's vision for improving our schools. Outstanding issues include underinvestment in school technology infrastructure, significant inequities in allocation of Fair Student Funding dollars, disparities in gifted and talented education, resistance to training and support for new learning devices like tablets, inaction on liberalizing school space usage policy for community-based organizations, and poor community notification on significant changes to school utilization. Regardless of who is in charge at Tweed, it is critical that impactful issues like these are addressed.
Ensuring that these issues are addressed is the only pledge or commitment I am comfortable making today."
Manhattan Borough President Gale Brewer
Brewer's office gave the most direct answer. "The answer is yes," wrote Jon Houston, her director of communications, in an email. But with Brewer's vote and, assuming the mayor's appointees all select Fariña, the board will still be one vote short of keeping the current chancellor.
Queens Borough President Melinda Katz
Katz's office said she would not fully commit to keeping Fariña, but her stance suggests she is not looking for a permanent shake-up.
"Borough President Katz is a firm believer in mayoral control, and has been throughout her entire tenure in public service," said her spokeswoman in a statement. "She has worked very closely with Mayor de Blasio on the great work he's done on education, and, as always, believes the mayor should remain responsible for the schools under mayoral control. Any app?ointment she may have to make to a reconstituted Board of Education? would be temporary until mayoral control is re-extended."
RELATED: NYC principals react to reined-in role under Carmen Fariña
Bronx Borough President Ruben Diaz Jr.
Reached Thursday morning, officials from Diaz's office did not have a comment. But the last time this happened, he was the only borough president who refused to back the chancellor prior to the vote, though he did vote to retain him.
Staten Island Borough President James Oddo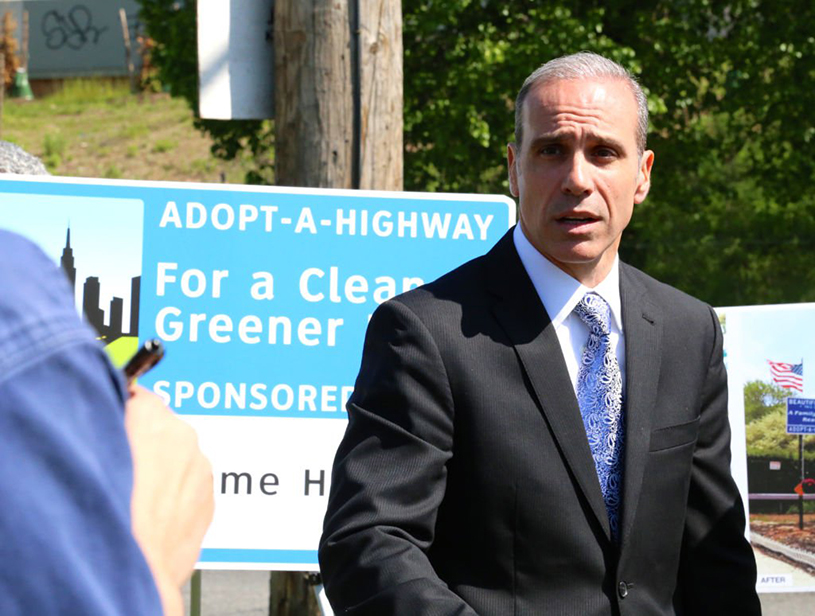 (Flickr)
Reached Thursday morning, officials from Oddo's office did not have a comment. We'll update this post if that changes.
This story was originally posted on Chalkbeat, a nonprofit news site covering educational change in public schools.