MTA
How the subway's on-time performance tanked since Cuomo took office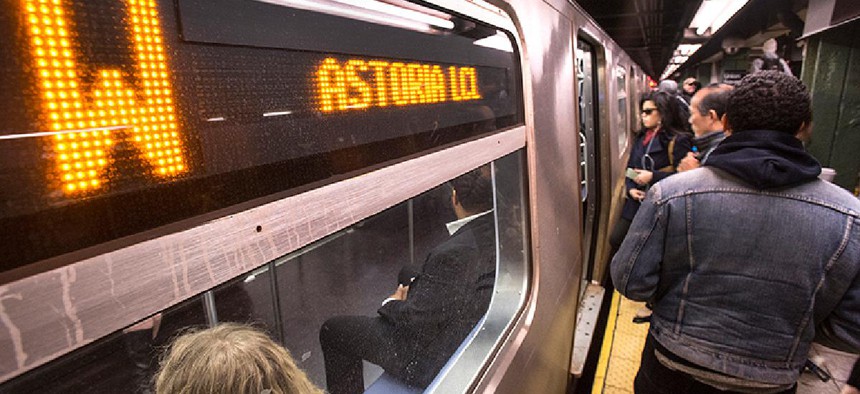 Gov. Andrew Cuomo and his MTA chairman Joe Lhota have made deflecting blame for the troubles plaguing the New York City subway an art form. But the numbers don't lie: The percentage of trains arriving at their destination on time has been in steady decline since Cuomo took office.
The graph below represents the percentage of trains making all of the scheduled station stops and arriving at the destination terminal on time, early or no more than five minutes late. If all trains arrived on time, the figure would be 100 percent. Updated through November of 2015 (as current as the MTA records show), the subway averagead a 78 percent on-time performance rate over roughly the first five years of Cuomo's tenure. The trains hit peak performance – 86.2 percent on-time – in March 2012, and dipped as low as 66.3 percent in February 2015.
RELATED: Could congestion pricing save the subway?