MTA
Tracking the trains under Gov. Andrew Cuomo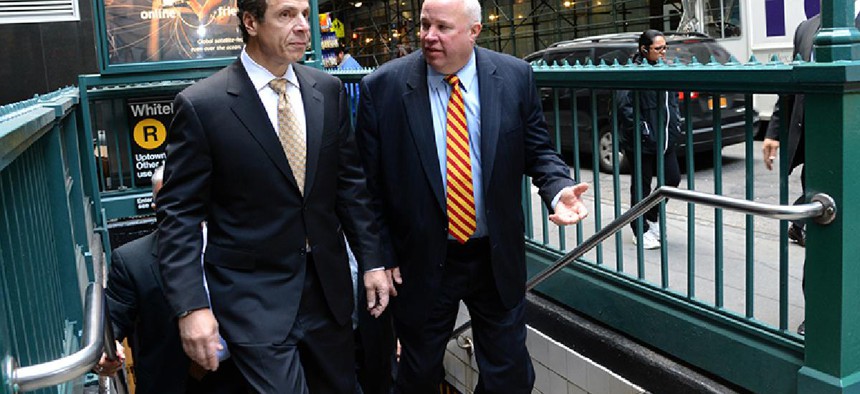 In keeping with tradition of past state leaders, Gov. Andrew Cuomo has at times raided funds from New York City's mass transit system. While his reputation as a leader has been highlighted by on-time budgets, his response to Superstorm Sandy and design-build infrastructure projects that have been completed for less money, the gap in transit spending seems to have finally caught up with Cuomo in 2017. (The Cuomo administration sees things differently, highlighting the funding it has directed to the MTA.)
Two train derailments in the past month and chronic delays on nearly every subway line have made it almost impossible for New Yorkers to get through a single week without major issues. These glaring problems are compounded by the system's grossly outdated mechanics and an agency that the governor is in charge of – the MTA – that has not been held accountable for unfinished capital projects that date back to the Bloomberg administration.
These issues didn't happen overnight. Below is a timeline of the major events that have led to where we are today – for better and worse – under Gov. Andrew Cuomo.
RELATED: MTA on-time performance has dropped since Cuomo took office
2011
Jan. 1, 2011 – Gov. Andrew Cuomo is sworn in as the 56th governor of New York.
July 21, 2011 – Jay Walder, the MTA chairman since 2009, announces his resignation.
Oct. 20, 2011 – Cuomo nominates Joe Lhota, a former deputy mayor and banker, as chairman and CEO of the MTA.
Dec. 12, 2011 – Cuomo signs legislation that includes a $250 million cut to the MTA payroll tax.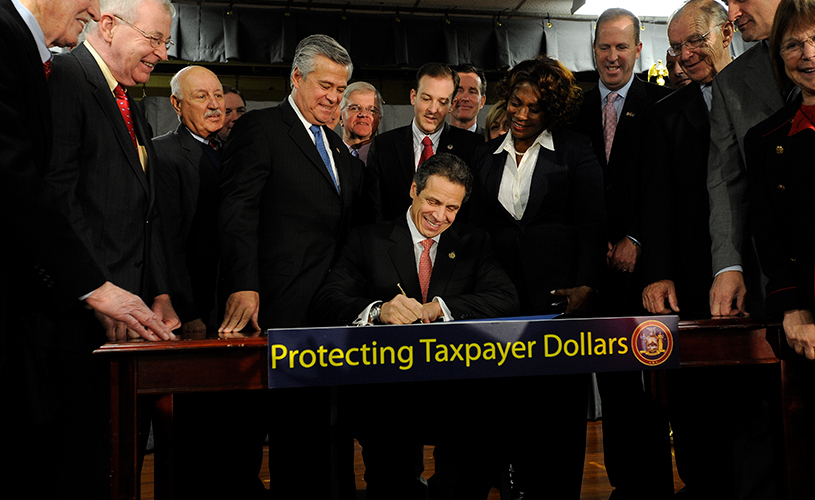 2012
Oct. 28, 2012 – The subway and bus systems as well as the Long Island Rail Road and Metro-North commuter rail lines are shut down as Superstorm Sandy approaches.
Nov. 5, 2012 – Most mass transit is back online with limited service, marking the first full day of work and school post-Sandy.
Dec. 19, 2012 – After a little over a year on the job, Lhota announces his resignation to run for New York City mayor. 
2013
June 20, 2013 – Tom Prendergast, a transit veteran nominated by Cuomo, is confirmed as MTA chairman and CEO.
Dec. 1, 2013 – A Metro-North Hudson Line passenger train derails in the Bronx, killing four and injuring more than 60.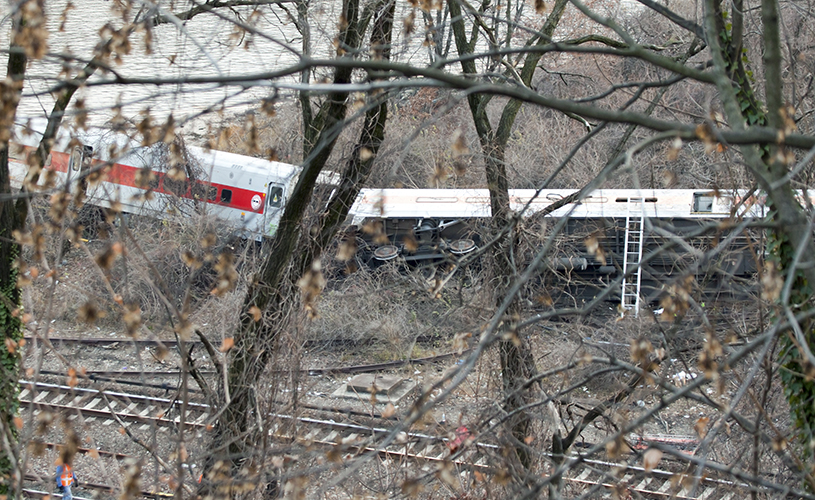 2014
Feb. 6, 2014 – Cuomo announces lower tolls for Staten Island residents and commercial vehicles using the MTA's Verrazano-Narrows Bridge.
Sept. 23, 2014 – The MTA proposes a 2015-2019 capital program totaling $32 billion, but with a $15.2 billion funding gap.
RELATED: Could congestion pricing save the subway?
2015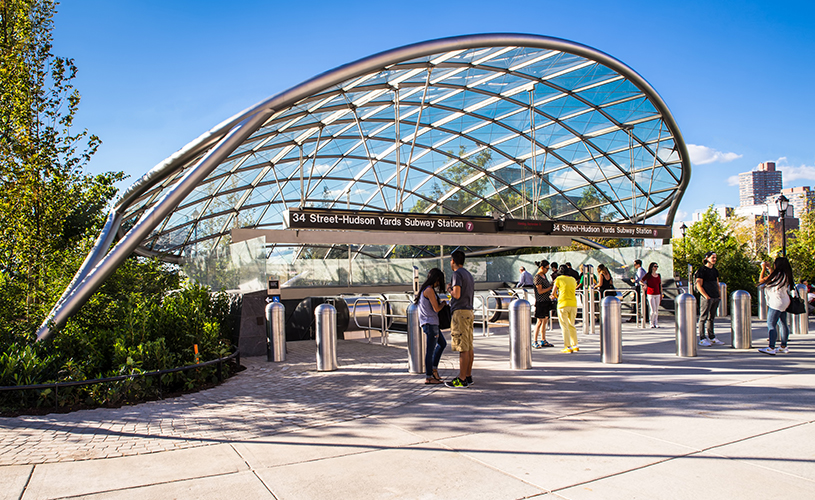 Sept. 13, 2015 – The 34 Street-Hudson Yards Station opens, extending the No. 7 line by 1.5 miles.
Oct. 10, 2015 – Cuomo, Prendergast and New York City Mayor Bill de Blasio announce a deal to fund the 2015-2019 capital program, which is reduced to $26.1 billion. Cuomo pledges $8.3 billion from the state, up from $770 million, while de Blasio promises to spend $2.5 billion, also an increase in city spending. 
2016
Jan. 13, 2016 – Cuomo unveils a budget proposal without fully funding the state's portion of the MTA's capital plan, raising concerns about future borrowing.
March 31, 2016 – Under pressure from upstate lawmakers, Cuomo agrees to a budget that allocates $27.14 billion for the state Department of Transportation and Thruway Authority's capital program, nearly matching $27.98 billion for the MTA's capital program.
May 24, 2016 – The MTA's 2015-2019 capital program, now totaling $27 billion, is approved.
2017
Jan. 1, 2017 – The first phase of the Second Avenue Subway opens to the public.

Jan. 4, 2017 – A Long Island Rail Road derailment in Brooklyn injures more than 100 commuters.
Jan. 16, 2017 – The MTA reaches a tentative contract agreement with Transport Workers Union Local 100, which includes raises of more than 2 percent per year for subway and bus workers.
Jan. 31, 2017 – Prendergast retires from MTA, with Veronique Hakim serving as the MTA's interim executive director.
May 23, 2017 – Cuomo coins the phrase "summer of hell" to describe expected delays for Amtrak and LIRR commuters due to repair work at New York Penn Station.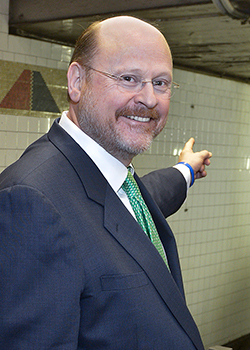 June 21, 2017 – Lhota is confirmed to return as MTA chairman.
June 27, 2017 – A subway derailment in Harlem at 125th Street station injures nearly 40 people.
July 10, 2017 – The "summer of hell" officially starts.
July 11, 2017 – Funding for the LIRR third track and other improvements is approved by state Senate Majority Leader John Flanagan and will move forward.