Liz Krueger
Cannabis opportunities growing in New York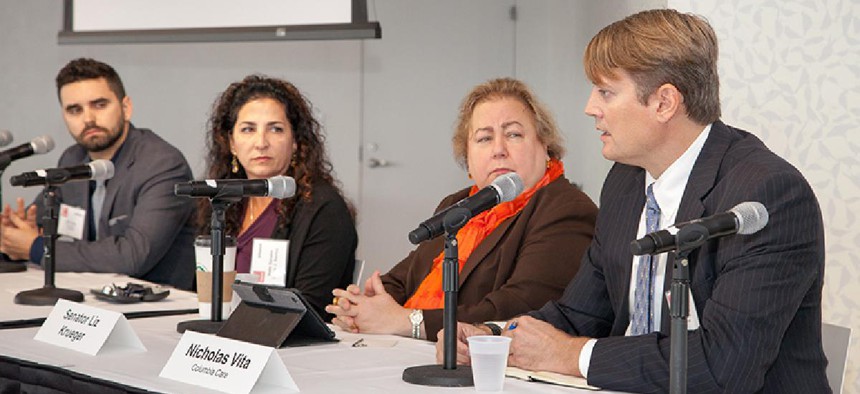 Ever since New York state started a medical marijuana program in 2014, there has been a constant stream of complaints: rules are too restrictive, drugs too expensive, providers can't get money and patients can't get cannabis.
State Sen. Diane Savino, lead sponsor of the bill starting the marijuana program, state Sen. Liz Krueger, sponsor of the Marijuana Regulation and Taxation Act, and Nicholas Vita, CEO and vice chairman of medical marijuana company Columbia Care, sat on a panel Oct. 12 at City & State's State of NY Health event.
The three leaders agreed that New York's marijuana program has gotten better, and could even become a national model. But with full legalization being discussed in Albany, the medical program may not matter for long.