Sanitation
The latest investigation of NYC's private sanitation industry
Monday's story by ProPublica and Voice for America focuses on the bad behavior and political connections of Sanitation Salvage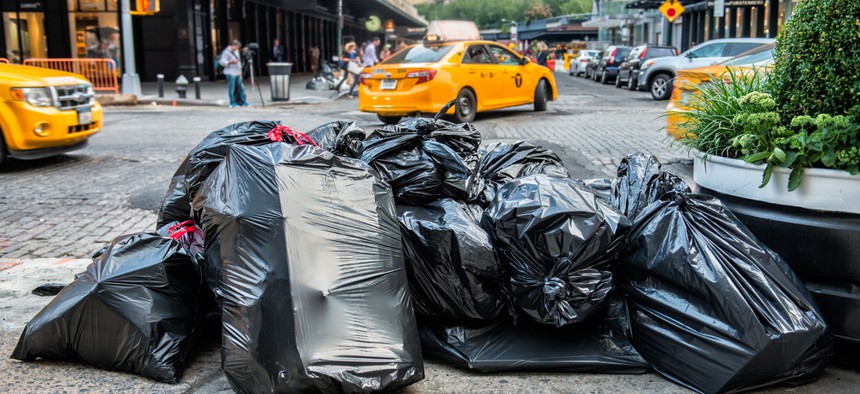 Have you thought much about what happens to the eggshells after your bodega makes your breakfast sandwich? Kiera Feldman, a reporter for Voice of America, has. She has published a series of articles on the sprawling private sanitation industry, exposing the dangerous practices, political tactics and policy failures behind the industry that moves New York City businesses' trash. Feldman's articles have triggered calls from elected officials, like New York City Council Sanitation Committee Chairman Antonio Reynoso, to better regulate the industry. As Reynoso said at a May press conference, "There is not simply one bad apple. The whole orchard is rotten."
Feldman's latest story, jointly published on Monday by ProPublica and Voice for America, focuses on the bad behavior and political connections of Sanitation Salvage, one of the city's biggest commercial waste haulers. It builds upon her January story, also for ProPublica, diving into the dangers of the industry, where workers often work 14-hour days, six days a week and a May follow-up about how one of Sanitation Salvage's drivers ran over and killed another one of its workers and then apparently lied to the NYPD to cover it up.  
The new story is told in four parts: How Sanitation Salvage promoted a sham union for its employees, effectively controlled by management; a profile of Mouctar Diallo, the off-the-books "helper" for Sanitation Salvage who was killed under the wheels of his truck late last year; how the Business Integrity Coalition, the city agency charged with regulating the industry, seems to have weakened oversight over the notoriously crooked industry; and how the Squitieri family, which owns Sanitation Salvage, has courted political influence through more than $100,000 in campaign donations to Bronx Democrats.
Since 2010, 33 people have been killed in New York City by private garbage trucks, and Feldman's story, full of references to the mob, unions and characters like "Mikey Cardboard" and "Whiteboy Chris" would be thrilling if it weren't all unfortunately true.
The Teamsters Union, which represents some of the private sanitation workers, has joined in calls to institute new regulations on the haulers. Sean Campbell, president of Teamsters Local 813 responded to Feldman's newest piece by reiterating their call to limit driver exhaustion and the accidents it causes by instituting a system for limiting each route to a specific geographic area. "We need the Department of Sanitation to recommit to the exclusive commercial waste zone policy, which will reform this industry, protect workers, and hold the companies accountable," he said.
Powered By
NEXT STORY: Why did Cy Vance give Weinstein special treatment?