Joseph Addabbo Jr.
American Legion and VFW posts burdened by fines
Lawmakers propose warning period for building violations at veteran facilities.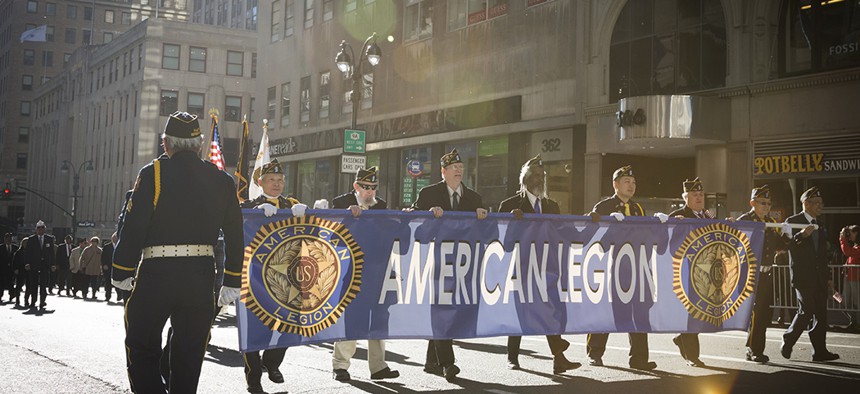 Six years ago, a Queens veterans organization was fined nearly $5,000 by the New York City Department of Health. The department classified American Legion Post 1424 as a food establishment because it had an ice machine, and therefore subjected it to the same standards as restaurants.
This fine inspired state Sen. Joseph Addabbo Jr. to sponsor a bill that passed the state Senate this session that would give these military veterans organization a 120-day window to address minor building and health code violations.
"What if we give these posts that are struggling financially, some of them have a dwindling membership because the veterans are either moving or passing away, what if we just gave them a break," said Addabbo, the ranking member of the state Senate Veterans, Homeland Security and Military Affairs Committee.
The bill would give organizations time to address violations before being fined, though the bill makes an exception for serious violations that pose an imminent health threat and for violations of the Alcoholic Beverage Control law.
"It was all an effort to stop balancing a city budget on the backs of our veterans," Addabbo said.
Although the bill has been introduced since the 2011-2012 session, it has yet to pass. A New York City Council version of the bill that was introduced this year hasn't gained traction either.
Meanwhile, some veterans organizations have continued to face financial challenges. Last year, the New York City Department of Buildings fined a Veterans of Foreign Wars post in Queens more than $13,000 for illegally installing an energy-efficient boiler, water heater and gas pipes, which the city deemed potentially dangerous. The organization only had about $800 at the time.
Addabbo said he would be interested in advancing the bill again next session.