New York City
Spending measures aim to help military veterans find jobs
New York state funding for veterans services includes career counseling.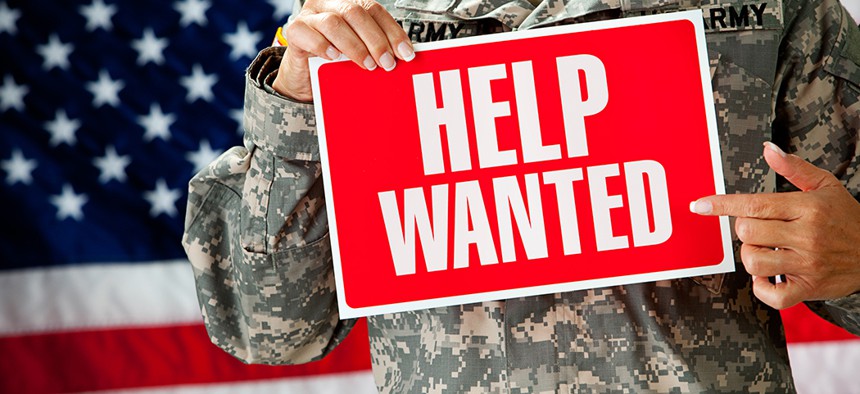 Of all the requests that Assemblyman Michael DenDekker receives from veterans, the most common one is support for job seekers.
"They want a job to use all the training that they had in the military," said DenDekker, the Veterans' Affairs Committee chairman.
The 2018-19 state budget reflected this demand. The state budget includes funds for legal, career and psychological counseling for veterans. While the largest amount of human services funding went to a legal services program, it is DenDekker's belief that expanding funding for peer-to-peer counseling and career services will, over time, reduce the need for legal services.
"I think if you can get the veterans the services that they need, you could avoid them getting into the legal issues in the first place, like if they had a job," DenDekker said.
An example of a career program in the state budget is the Helmets to Hardhats program. This nonprofit, initially created by construction trades unions, places veterans in apprenticeship programs that train them for jobs like plumbing or electrical work. The program will receive $200,000 from the state in 2018-19. 
The Veterans Defense Program, a state-funded legal services program, received $250,000.
"The defenders program will look through cases and find out about atrocities that have been happening in some of the veterans communities and how they are treated properly only because of lack of education from prosecutors, defense attorneys and judges," DenDekker said.
Correction: This article incorrectly stated that the New York City Department of Veterans' Services helped fund Helmets to Hardhats. The department does not provide any funding for the program.
Powered By
NEXT STORY: Despite expansion, inconsistent access to veteran treatment courts