Brooklyn
Brooklyn Tech Triangle sees continued growth
With record-high employment numbers, Brooklyn has become a tech haven.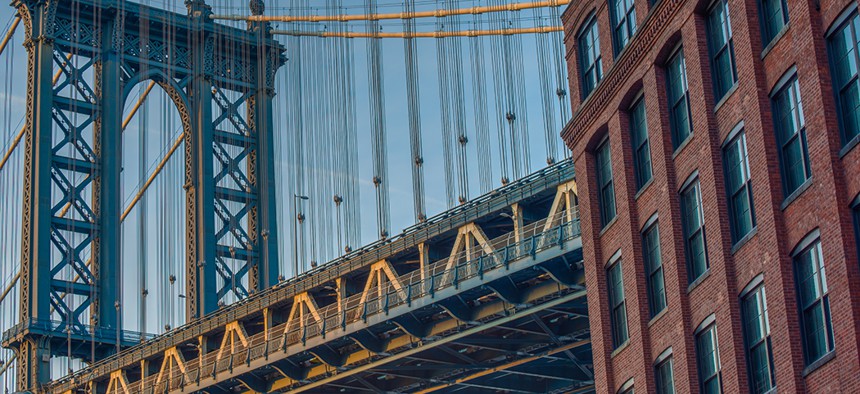 Tech talk is often focused on Silicon Valley, but New York City's technology industry has been growing, with the state boasting the third-largest tech sector in the country. And outside of Manhattan, the Brooklyn Tech Triangle, whose corners hit Downtown Brooklyn, Dumbo and the Brooklyn Navy Yard, is the largest tech cluster in the city.
Employment at tech firms in Brooklyn is up 57 percent since 2009 and reached a record high of 9,800 jobs last year according to a June report released by state Comptroller Thomas DiNapoli's office. Tech has become one of the borough's highest-paying industries, with an average salary of $92,900.
DiNapoli told City & State that one foundation of Brooklyn's tech growth is its demographics, including young people and immigrants who are drawn toward tech-oriented careers – and have found Brooklyn to be a welcoming neighborhood.
"The development of Brooklyn as an attractive place to live and to work has helped to encourage companies to put down their roots there," he said. "Obviously, and this may be changing with the success, rents in many of the Brooklyn neighborhoods were lower, especially a few years ago, compared to Manhattan."
The sector's growth leveled out a bit last year, though DiNapoli said he expects to see continued growth but whether it continues at the same pace remains to be seen.
"There was certainly a sense I had from the elected leaders and the business leaders that they want to put a priority on encouraging and supporting continued growth of the tech sector in the borough," DiNapoli said.
Tech companies have been concerned about space and transit limitations over time. If these challenges constrain growth in Brooklyn, DiNapoli said he wouldn't be surprised if tech began to spill over into Queens, which has been having its own boom in Long Island City.
Powered By
NEXT STORY: Low-income New Yorkers are getting more economically hopeful