New York State
Former state pension fund manager takes fossil fuel post
Vicki Fuller, the former CIO of the state's pension fund now works for a company the fund invested in.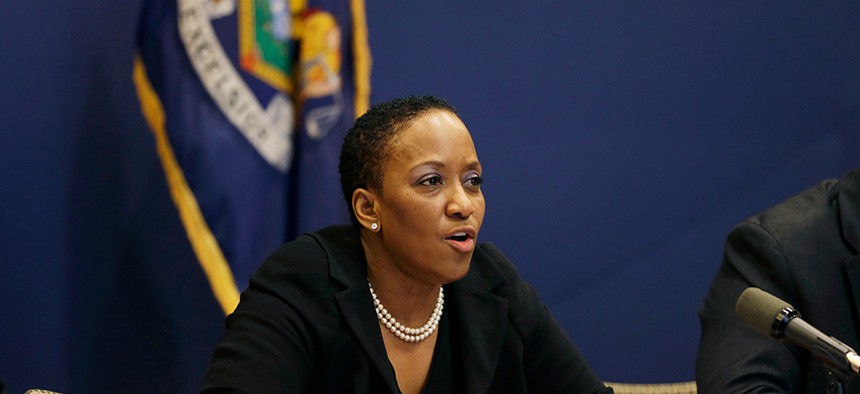 A former top investment official in the state comptroller's office has joined the board of a natural gas and pipeline company – and environmental groups aren't pleased.
Vicki Fuller, the former chief investment officer for the New York State Common Retirement Fund, has been appointed to the board of directors of the Williams Companies, a natural gas company that the fund is invested in.
Fuller announced her retirement in May, but continued working with at the state comptroller's office, which oversees the retirement fund, until this week. In her role, she had managed what companies and holdings the state retirement invested in. One such company is Williams – including both Williams Companies and Williams Partners – into which the pension fund has invested about $160 million, according to the latest figures posted by the state comptroller.
The hiring has drawn the ire of environmental activists, who say Fuller stands to gain from a company that she ensured the state remained invested in. In a letter sent to state Comptroller Thomas DiNapoli, a group of 30 environmental activist groups questioned the impact Fuller had on his decision not to divest from fossil fuel companies.
"Comptroller DiNapoli pours about $13 billion into climate destruction and has resisted divestment from oil and gas, even as New York City and other large funds divest," Pete Sikora, the climate and inequality campaigns director for New York Communities for Change, wrote in a statement to City & State. "Now his CIO is getting a very likely lucrative appointment from a Fortune 500 fracked gas pipeline corporation that got $160 million in pension fund investments."
It is not uncommon for state employees or lawmakers to take jobs at corporations that have business with the state, but it does call into question the levels of corporate influence in the public sector.
When asked about Fuller's new position and any potential conflict of interest it may represent, a spokesman for DiNapoli wrote in a statement, "The Fund remains committed to its work on climate change and its leadership in ESG. The Fund's interim-CIO continues to pursue its policy of aggressively assessing and addressing climate risks through investments and through engagement with portfolio companies."
A spokesman for Williams did not offer a statement when asked about Fuller's new board position, instead referring to a press release announcing her appointment.
You can read the full letter from the environmental groups below: