Health Care
Public health is more than just doctors and hospitals
Key New York City officials on the social determinants of health, community-based nonprofits and medical care in the Trump era.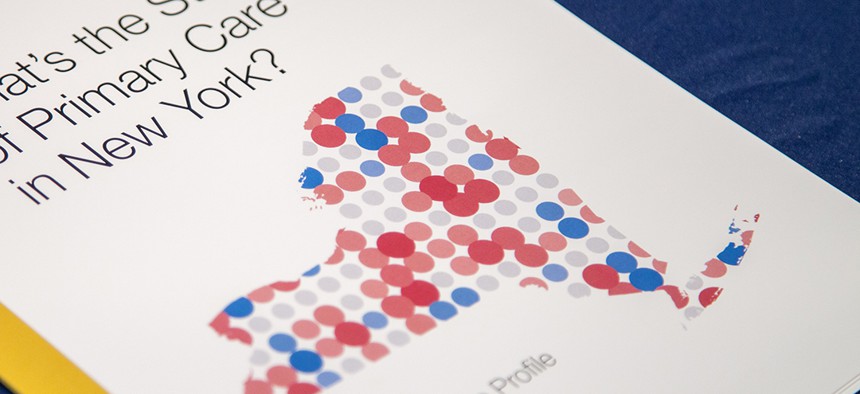 Dr. Oxiris Barbot is at the center of New York City's sprawling debate on health care. As acting commissioner of the New York City Department of Health and Mental Hygiene, Barbot must keep up with public health crises, systemic reforms and the communities who will ultimately be affected by proposed policies and programs. Earlier this month, she delivered a keynote address at City & State's Health & Wellness Summit, speaking about everything from the social determinants of health to how the city is dealing with rumored federal legislation.
New York City Councilman Mark Levine, the chairman of the New York City Council committee on health, also spoke at a panel at the conference. He has advocated for issues like restoring NYCHA's deteriorating water tanks, and equitable access to parks. At a discussion on strengthening community partnerships with health and wellness nonprofits, Levine answered touched on everything from the opioid epidemic to how to have the best chances of securing city council funding for a nonprofit.
---
Oxiris Barbot
Acting Commissioner of the New York City Department of Health and Mental Hygiene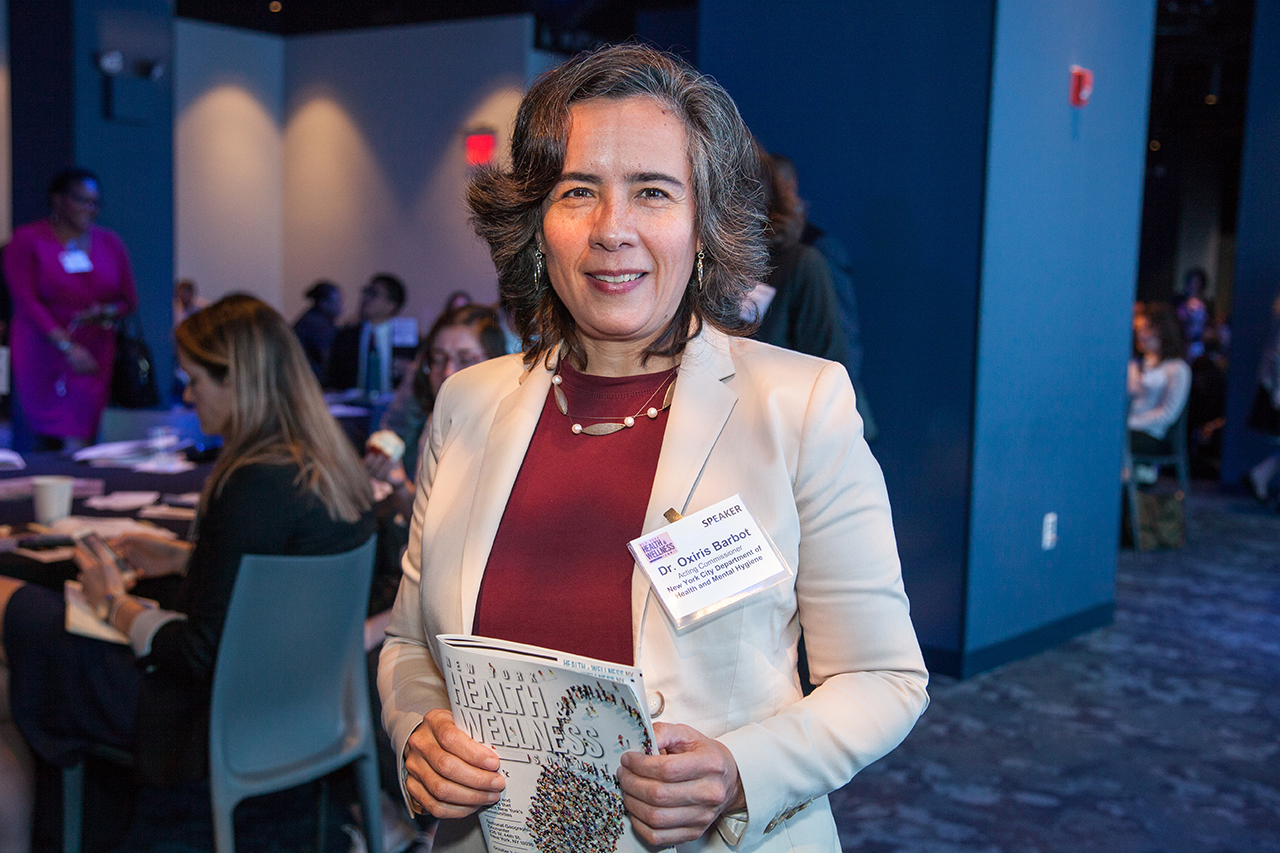 On how health care in New York City has changed during the Trump administration
I don't think any of us would ever have imagined being in the current context that we're in now. We have developed a monitoring and surveillance system looking at the health impacts in New York City of threatened federal legislation, of rumors, specifically around access to care, reproductive health, environmental health, food insecurity and cross-cutting immigrant health. It's taken us a while to retool our surveillance efforts and re-examine the frequency with which we look at data in a way that can help create the equivalent of an early warning system in terms of the impacts that are coming down from the feds. What we're finding is that we're not really seeing any inflections in the data just yet. I think that has to do because of the tremendous safety net that we have here in New York City, as well as across the state.
 
On the opioid crisis
We in this city are still in the midst of an epidemic because of opioids. Just recently, we released data that shows we're still in this epidemic though the rate of rise is not as steep. But what we're seeing is a change in the demographics of mortality related to opioid overdoses. For the first time in decades, African-Americans are now suffering the greatest rates of premature mortality from opioid overdoses. As a country, we have finally transitioned from a punitive response to addiction to one of more compassion and support. We as a health department, and as a city, are evermore focused on ensuring that that compassion and that support doesn't change as the demographics of those affected changes.
 
On the impending end of the Delivery System Reform Incentive Payment Program
We've entered the final year of DSRIP, and the progress made, and subsequents benefits of DSRIP, are still to be fully realized. One of the biggest benefits has been lines of communication opening between providers and developing an understanding, and dare I say, a greater appreciation of each other's values in the continuum of care. The charge for us is to keep those conversations and those good ideas going post-DSRIP.
 
On the changing landscape for primary care
In New York City, 40 percent of primary care practices are physicians in independent small-group practices, with five providers or less. I affectionately refer to these as the onesies and twosies. I think we lose sight of the fact that in a city like New York, we still have providers who, every day, go to their offices and provide care in culturally appropriate, linguistically accessible ways, and they're not necessarily part of large-group practices or large health systems. These are the practices that most intimately provide front-line care, that need intentionality when we talk about systems reform in service of better health outcomes.
 
On the social determinants of health
Recent studies from our agency have demonstrated how where we live impacts health outcomes. And how certain drivers tend to cluster systematically disadvantaged groups together in neighborhoods. And these drivers include economic factors like minimum wage, neighborhood disinvestment and discriminatory lending; infrastructural factors like access to green space, heat vulnerability and residential crowding; societal and community networks, which are often ruptured by housing insecurity, public safety and community trauma; chronic disease burden, which often forces patients to choose between paying rent or paying for prescriptions; and access to wraparound services like case management, transportation and the like. Sadly, this is not an exhaustive list.
 
On housing as a social determinant of health
When we think about the health impacts of housing, we tend to think about supportive housing for those with chronic illness, which is very important, or we tend to think about housing quality and how it affects asthma rates. But this dimension of displacement as a component of health and housing is one that rarely gets quantified, and has direct effects on utilization.
On meeting public health needs with health care delivery systems
Public health and health care delivery in New York City have an opportunity to model what it looks like to work synergistically, as opposed to working, at best, in parallel, and at worst, at odds. I firmly believe that if we can work synergistically at the intersection of health care delivery and public health, along with our partners in the social services sector, not only will we increase the likelihood of success in the value-based payment world, but we will be well on our way to creating the conditions under which a universal health care approach will have the greatest opportunity for success.
---
Mark Levine
Councilman and Chairman of the New York City Council committee on health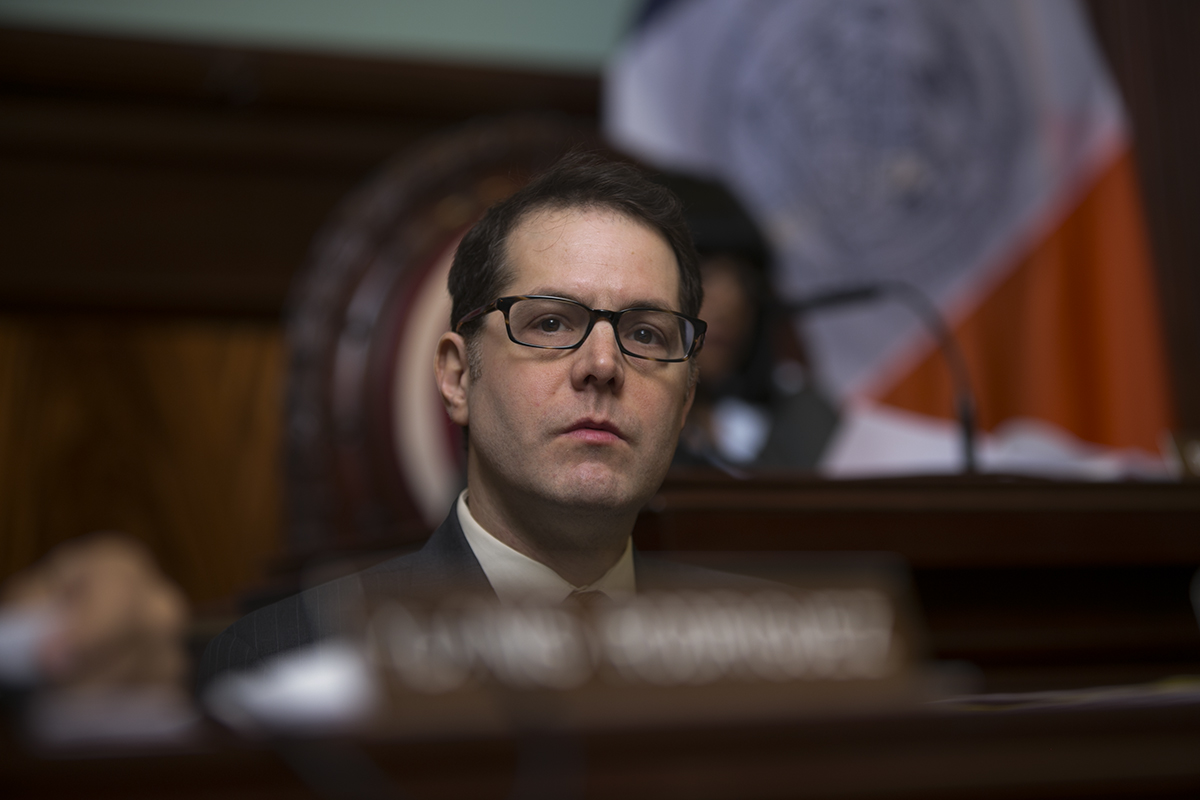 Q: How do community based organizations (CBOs) fit into the discussion on health disparities across New York City?
A: I don't think we can tackle any of the biggest challenges facing the healthcare of New Yorkers, I don't think we can tackle the health equity challenge if we do not engage the nonprofit sector and community partners. I don't think that traditional medical providers can do this alone. Certainly, city government cannot do this alone.
 
Q: Why can't a city government do this alone?
A: Across a whole range of measures, the health outcomes for New Yorkers of color are statistically worse for white New Yorkers or wealthy New Yorkers. We need nonprofits to help us tackle that because nonprofits have credibility in communities, they have cultural competency to work in diverse neighborhoods across lines of ethnicity, religion, language and so much else, in a way that city government doesn't.
 
Q: Can you think of a specific time that community partnerships have been a success for tackling a healthcare challenge?
A: I'm going to mention an example that's a success but also points to challenges, which is our city's response to the addiction epidemic and the opioid epidemic, where nonprofits have just been absolutely key – partly because of how risk-averse government often is. I'll remind people of the scale of this crisis, which is now claiming more lives in the city than homicides, suicides, and traffic crashes combined. We're averaging three deaths a day. But nonprofits and community partners have done groundbreaking work in helping to tackle this crisis, beginning decades ago, when they pioneered – not only without support of government, but largely even against the wishes of government – the needle exchange movement, whose next iteration we're now on the brink of, which is safe injection sites or overdose prevention sites. And it's entirely been nonprofits which have led the way on this, not only as service providers, but also as advocates, which is a reminder that government sometimes needs to be dragged into doing the right thing.
 
Q: What advice would you give a nonprofit applying for funding whose proposal has been rejected before?
A: The most successful efforts have been coalitions of like-minded nonprofits that have come together to make an ask collectively. If you're feeling alone as a nonprofit who can't break through, think about who else around the city is working on the same issue in their neighborhood, and team up and build a coalition.
 
Q: If I had a nonprofit and were looking for funding to take on a particular issue, I might apply through the city council. When you have a worthy cause come to you, what are some of the criteria that first come to mind in terms of assessing the proposal?
A: We're looking for solutions to the problems the city is facing. Nonprofits should frame their work as part of the strategy to tackle health challenges. If you look at the leading preventable causes of death in New York City and nationally, they are heart disease, cancer, lung disease, stroke and accidental injury from car crashes, overdose, etc. We know how to solve every one of those causes of death. We know how to prevent them. It's about getting people access to healthy, affordable food. It's about giving them more opportunities for exercise. It's about helping them prevent nicotine cigarette addiction. It's about getting them preventative and diagnostic care – things like blood pressure checks and cancer screenings. Nonprofits have a huge role to play in every one of those strategies.
 
Q: Are there any kind of pet peeves that a city councilman would have when somebody applies for funding, and maybe you kind of like the idea, you see that it could work, but maybe they forgot to do something that would've made your job a lot easier?
A: A pet peeve of mine is people who are allergic to questions about outcomes. My question to people who are seeking funding from me is, how am I going to know, at the end of the fiscal year, whether or not this was a good investment for the city's taxpayers? It's surprising how few people seeking money actually have good answers to that. My advice is think through how you're going to measure your own success. Maybe it's the number of mammograms you're going to perform in your local van, maybe it's the number of people you're going to get signed up on health insurance. There's all sorts of ways you can measure your outcomes. But it's not enough just to be friends with the local elected official, at least in my mind.