New York City
Tech's footprint in Hudson Yards
Hudson Yards' grand opening on Friday will be a new hot spot for New York's developing tech scene.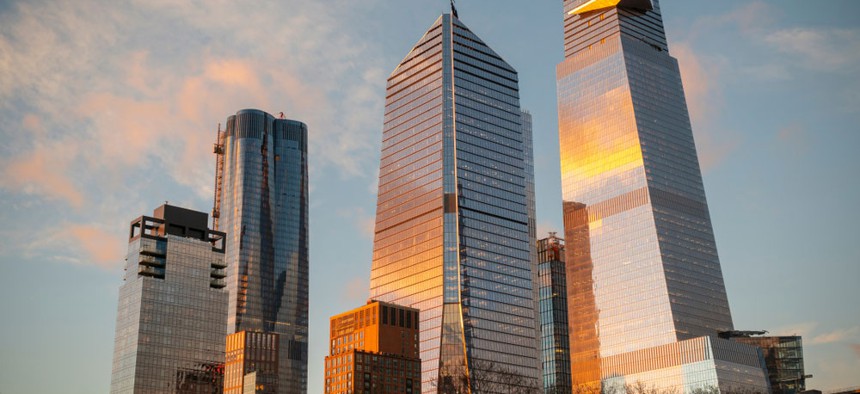 Today's grand opening of the Hudson Yards mega-development is momentous for many New Yorkers, from the ultra-rich snatching up the development's luxury apartments, to residents who will congregate at New York's shiniest new mall. (Tourists planning on flocking to the observation deck will have to wait until its public opening next year). But the Related Companies project – 15 years in the making – will also be a space for New York's burgeoning tech scene.
In some ways, it already is: Sidewalk Labs, Alphabet's urban innovation company, has been situated at 10 Hudson Yards since that building opened in 2016. Alphabet, which also happens to be Google's parent company, is reportedly looking to the Hudson Yards development process – and in particular, at its bond financing model – as a blueprint for its plans to build Quayside, a new urban tech hub in Toronto.
And then there are Hudson Yards' new tenants, including WarnerMedia, which is located at 30 Hudson Yards. WarnerMedia's new location is a microcosm of the contracting tech and media landscape, as employees from CNN, Time Warner, and HBO will all reside in the same space there. The AT&T-owned media and communications conglomerate says its new site has been designed for not only post-production on its original programming, but for its digital distribution platforms. Conceivably, that could include the WarnerMedia streaming platform that AT&T announced last fall.
Hudson Yards' gain also means that other locales are losing out on some of those jobs. HBO, for one, announced that it was closing its Long Island broadcast facility of 35 years – likely terminating 75 of the 200 jobs there and transferring some of the rest to 30 Hudson Yards.
For the rest of today's tech news, head over to First Read Tech.
Powered By
NEXT STORY: Uber puts its money behind congestion pricing