New York City
The professional driver mental health crisis
Taxi drivers and drivers working for app-based ride-hailing companies, such as Lyft and Uber, are suffering from poor mental health.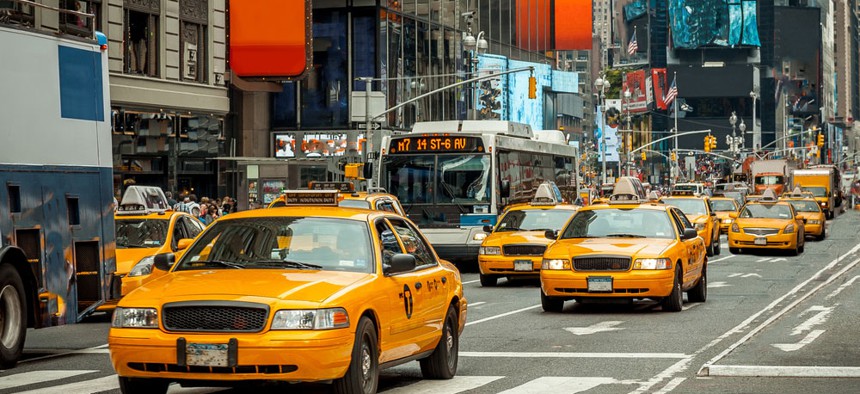 Over the weekend, police reported that a professional driver who had been licensed with the city since 2014 took his own life. He was the ninth New York City driver, affiliated with both yellow cabs and ride-hailing apps, to have died by suicide in just over a year.
While taxi drivers and medallion owners have taken a steep financial hit with the rise of app-based ride-hailing companies, all kinds of professional drivers have complained about the burdens of the profession. The state of professional drivers has been characterized as an epidemic – one not confined to New York. In Los Angeles, drivers for Uber and Lyft – who all work as independent contractors – are preparing to strike over wage cuts. Last week, New York taxi drivers went to Albany to protest a new congestion surcharge that was leveled on both taxi and e-hail drivers earlier this year.
"We are devastated to learn of the death of this professional driver and we extend our deep condolences to his family, friends, and his brother and sister drivers," acting commissioner of the New York City Taxi and Limousine Commission, Bill Heinzen, said in a statement. "There is no reason to ever go it alone when you are overwhelmed. We encourage everyone who is hurting to call 1-888-NYC-WELL, or text WELL to 65173 – someone is ready to help, 24/7/365."
For the rest of today's tech news, head over to First Read Tech.
Powered By
NEXT STORY: What's happening to the tipped minimum wage?