Energy & Environment
Can the state Legislature save the planet?
City & State caught up with Assemblymen Steve Englebright and Michael Cusick, along with state Senator Kevin Parker to discuss the bill, the state's energy policies and how pragmatism remains a top concern in crafting strategies to meet perhaps the biggest challenge facing the Earth.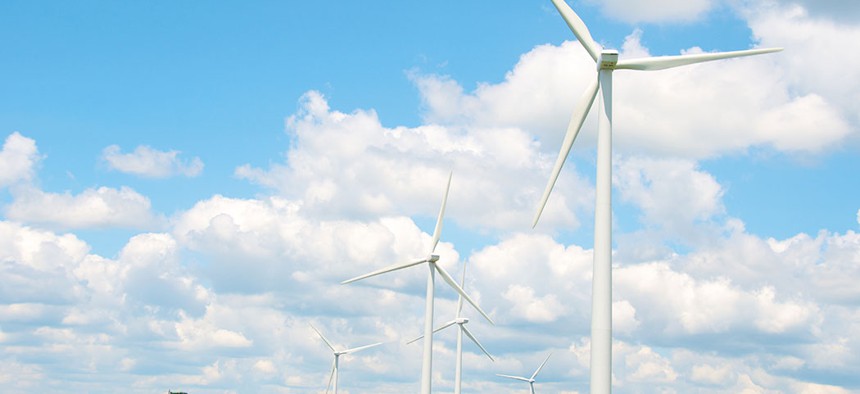 New York state lawmakers are aiming to adopt one of the most aggressive policies worldwide for confronting climate change by passing the Climate and Community Protection Act.
The legislation would require the state to transition away from fossil fuels by 2050 and would set an example for other states to follow at a time when the federal government is actively working against efforts to combat climate change.
Supporters of the CCPA say it is just the first step in what would be ongoing efforts to accelerate the development and adoption of clean energy sources like solar and wind power.
City & State caught up with three key lawmakers to discuss the bill, the state's energy policies and how pragmatism remains a top concern in crafting strategies to meet perhaps the biggest challenge facing the Earth. The interviews have been edited for length and clarity.
Steve Englebright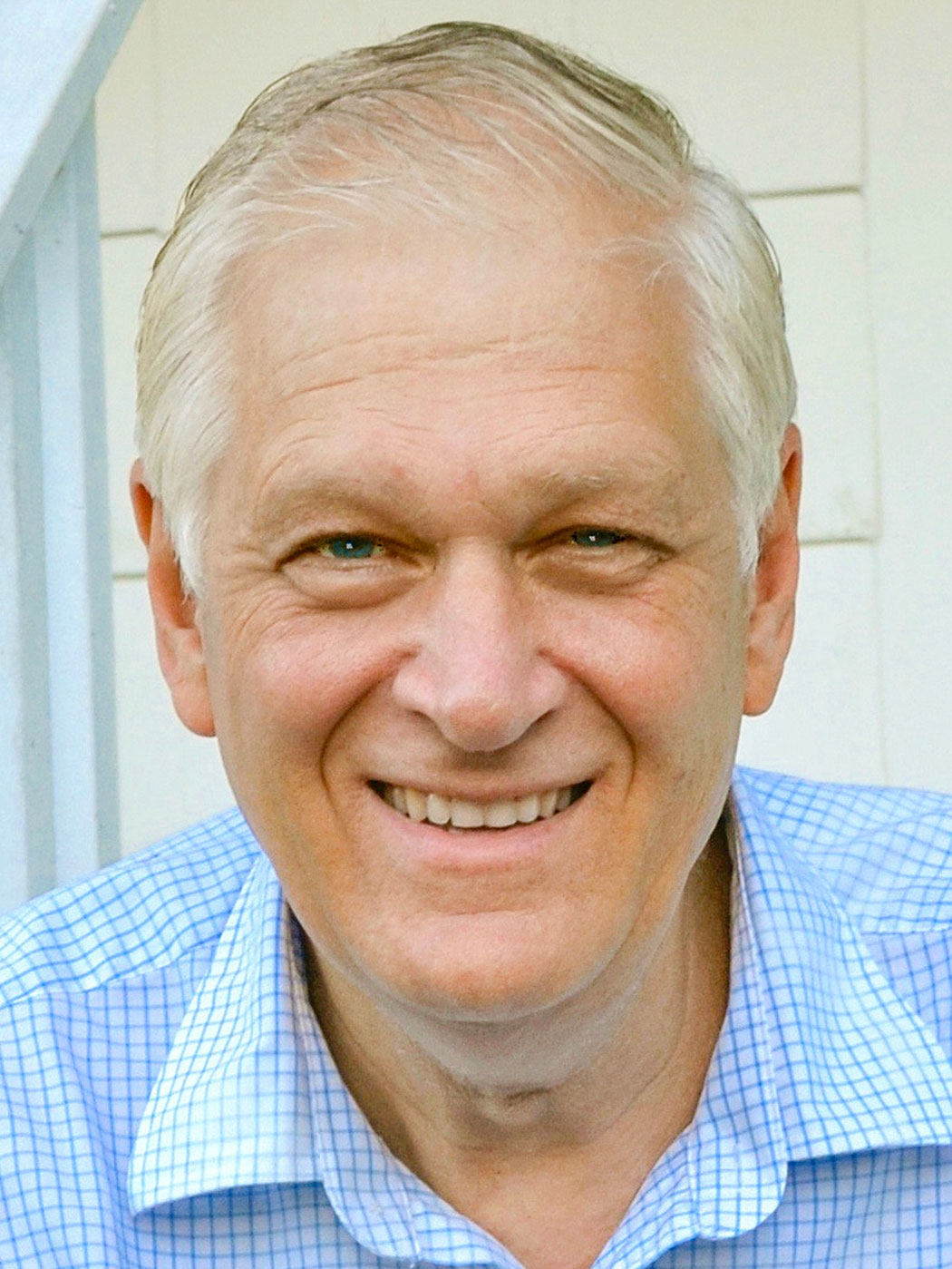 Chairman, Assembly Environmental Conservation Committee
What's the status of the Climate and Community Protection Act, which you're carrying in the Assembly?
Both the Senate and the Assembly leadership were strongly of the opinion that this should be something that we would make a priority, but that it was so important to get it right that it should not be shoehorned into the complexities of the budget itself. This is arguably the most important issue on earth. Literally.
The governor is talking about a climate action council that would develop state climate strategy. What do you think?
The representation should be broad and the stakeholders should include representatives from those communities that have historically been exploited by historic trends that have caused environmental degradation and harm in the form of asthma and shortened life spans within those communities. This is something that we really would like to see in a form much closer to what our Assembly bill has proposed. The guidance system for accomplishing carbon reduction going forward needs those voices at the table.
Does this legislation go far enough given that scientists say we only have about a dozen years to make dramatic reductions in greenhouse emissions?
What we can do here in New York as a bellwether for many other states is significant. We are aware that to a large extent, because of the shortcomings of this administration in Washington, it will fall to the states to help define collectively the direction that our nation will take on the issue of balancing our global climate. We can't do it all from New York. That's obvious, but we are a role model to a certain extent for organized centers of human activity. What New York does will be noticed.
So is it a done deal?
We're pretty happy with the bill we have in the Assembly, but we would refine it as long as it's in the direction of enabling us to make steps toward meaningful transitions of the energy, transportation, manufacturing and residential sector. The low-hanging fruit might actually be in the residential sector. We need thermally insulating buildings and flat roofs to put solar panels that drive little motors that enable heat pumps to function, or geothermal pumps to make use of the latent heat in groundwater. This is not overly complicated technologically. It will become overly complicated if you don't address it. We just want to make sure we get a good start as we get out of the starting blocks.
Who is pushing back at the bill?
We've had some voices that basically would beguile us into taking the sense of urgency and dumbing it down. We don't really think that works very well. There's good reason to be urgently trying to solve this problem and you see it in the form of the damage to our communities from hurricanes. That 100-year storm is now every three years. We have an overheated atmosphere fed moisture from an overheated ocean, and it's bringing torrential rain storms that cause terrible damage throughout our state. This included Long Island, where we see the invasion of these southern pine beetles. They are now the greatest threat to the ancient Long Island Pine Barrens that we are so proud of. We're losing lobsters in the Long Island Sound due to the heating of the water. There is great urgency that we really need to do this right.
Michael Cusick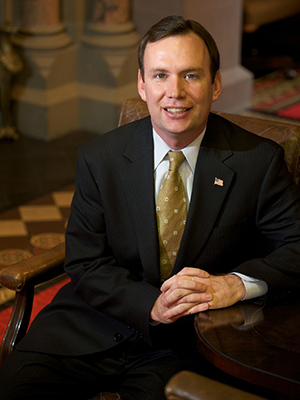 Chairman, Assembly Committee on Energy
What are your thoughts on the Climate and Community Protection Act?
I am very supportive of moving New York moving to a 100% renewable energy system and I think Assemblyman Englebright's CCPA bill is an example of that. I'm confident and I am optimistic that this could happen.
What I would like to see is targets for climate goals – annual percentages for baseload renewable energy production. I think that it's important that we have targets that we can shoot for on an incremental basis. What everybody wants is 100% renewable, but I think we have to set these goals so we know where we are as we move forward.
Have constituents expressed concerns about how the switch to renewables will affect their energy bills in the short term?
When I talk to constituents in my district and throughout the state as chair, I think they realize that there could be an increase. That is something that they're aware of but what's important to people is that there is attention to climate change and that there is progress being made to make this a safe place for their children and their grandchildren.
Besides climate change, what other issues are coming up with your committee?
Something that I would like to focus on when we go back in the next couple of weeks is cybersecurity and how it relates to the energy grid. I'm in the process now of working with staff and and folks in the energy realm to draft legislation that focuses on the energy grid and cybersecurity. We've seen hacks in the Ukraine and there have been stories of possible hacks or attempts made. This is something that that we have to start focusing on and so one of the things that I am looking forward to when we get back is focusing on cybersecurity as it relates to energy and the energy grid.
We are also pushing forward on a number of bills that relate to storage and competitive bidding for energy storage projects in the state of New York. We know that we have the the sources of renewable energy within solar and wind but we also have to focus on the storage and so we are going to put a lot of energy into that – no pun intended.
Kevin Parker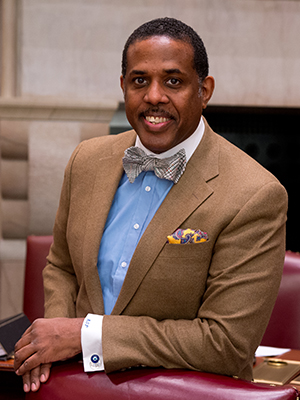 Chairman, state Senate Committee on Energy and Telecommunications
You're a co-sponsor of the Climate and Community Protection Act. Scientists have said we have about 12 years to drastically limit carbon emissions and this bill falls far short of meeting that timeline. What's the point of pushing a bill that is not going to solve the problem in time?
It's absolutely pragmatic. Let's be clear that New York is not going to solve the crisis alone. Even the United States is not going to solve the crisis alone. It's going to take you some international leadership between us, China, India and Europe before we get to a place where we're really addressing this from a global perspective. But we do believe CCPA is a first pragmatic step. I mean literally for us to get to these goals – which nobody's talking about – pretty much every single vehicle in the state of New York is going to meet need to be electric. We are looking at some other legislation that I think incentivizes it.
How does another key part of the CCPA – environmental justice – relate to your district?
A lot of the dirty technologies that have been introduced up to this point have been located in black and Latino communities. So as we transition to a green economy we have to make sure that those benefits – both in the context of the environment, the water and so on – go to those communities. I want to make sure that the black and Latino communities are trained and prepared to take advantage of those opportunities.
We want to replace a dirty plant or eliminate what they call a "peaker" plant and replace that with a solar plant or battery storage. Or take a peaker offline because you now have microgrids with solar, wind and battery storage. The more that we can go towards not just reducing our carbon footprint, but also cleaning up the environment of particulate matter in neighborhoods, the better off we all are. There's actually a great benefit financially to the state as it reduces comorbidities of things like asthma and cancers and other kind of illnesses that people are getting because of their proximity to these plants.
How does the new state budget affect the energy sector in New York?
We did some some work around allowing the New York Power Authority to do community aggregation of sustainable energy projects. Then we expanded the ability for NYPA to be involved in sustainable energy without encroaching on the private market.
If NYPA now has more flexibility to develop renewable energy in some communities, what does that mean for the daily lives of regular people?
Being from Brooklyn, it is difficult for me to understand this at first. In some rural counties, the power company is NYPA, but NYPA did not have the ability (before the budget) to do something like community aggregation of solar (a utility program that buys renewable energy from an external producer and then sends it to its own customers). We've given them the ability to participate in other kinds of sustainable energy projects within the context of the service area without expanding them into places that the market is already serving.
Anything else to say about the budget?
I was hoping that we see a utilities consumer advocate in the budget, but that didn't happen.
A utilities consumer what?
Yeah, somebody who essentially fights on behalf of ratepayers – particularly low- and moderate-income people and senior citizens. AARP really supports that legislation and it's something that we think a lot of folks could use to make sure that people are being treated fairly by the bureaucracy.
What appetite is out there for additional hydropower and nuclear power plants?
I don't think that there is a appetite in the state of New York to expand nuclear. It's somewhere around 24 percent of our total production. We'll drop off some as we decommission Indian Point, but most of the other nuclear assets will probably live out the life of their usefulness.
New York is a leader in hydro and has been for over a hundred years, right? When you go around and visit it, as I have, some of the hydro plants in the state, you'll see a lot of the biggest producers are over a hundred years old. They've upgraded technology, but the principles of how those plants work are pretty much the same. I've done a bill on what's called "micro-hydro," but that's not really where the large opportunities are going to come. The big boost is really coming from solar and wind.