New York City
The uncertain future of Amazon HQ2-inspired bills
Lawmakers infuriated by Amazon's HQ2 announcement want to overhaul the state's economic development policies. But the cancelling of HQ2 doesn't necessarily mean the end of the these bills.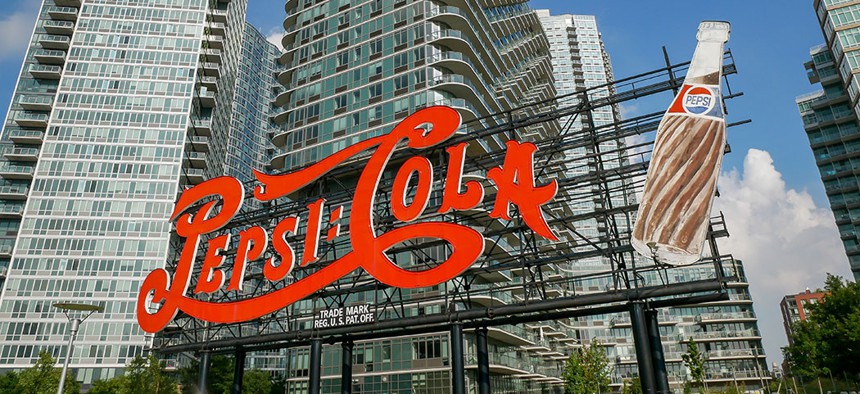 The now-abandoned plans to bring half of Amazon's second headquarters to Long Island City, Queens, elicited a swell of demonstrations from the resurgent left wing of the Democratic Party in Queens and resulted in the tech sector's deeper foray into local politics. For the elected officials cut out of the agreement to bring Amazon to New York, HQ2 inspired a slew of bills to ensure that the state's economic development approach to landing the internet powerhouse would never be repeated – although they have yet to garner much support.
Between November – when HQ2 was announced – and just before Amazon dropped its plans in February, at least four pieces of legislation were introduced in Albany to reform related economic development practices. Among them are amendments to the federal opportunity zone program, bans on company-specific subsidies and nondisclosure agreements, and a prohibition on dealing in real estate based on private knowledge of government deals like the one with Amazon.
While the backlash to the deal to bring Amazon to Long Island City largely centered around the oft-cited $3 billion in combined state and city tax incentives and subsidies, the proposed bills to reform New York's economic development approach would mostly target programs that didn't contribute to that total. The majority of that $3 billion came from the state's Excelsior Jobs Program, and New York City's Relocation and Employment Assistance Program as well as its Industrial & Commercial Abatement Program.
Legislation introduced in the wake of the HQ2 announcement largely deals with some of the overlooked conditions of the deal to woo Amazon. "The Amazon experience pulled the curtain back on a flawed economic development approach across the board," said state Sen. Michael Gianaris, who represents Queens and was one of the most outspoken critics of the HQ2 deal. Gianaris introduced three bills aimed at ending the techniques used by both Amazon and the state to seal the deal behind closed doors. The first would prohibit nondisclosure and other confidentiality terms from being included in certain government contracts – something Amazon required in its request for proposals. Another would make it a felony to use insider information to buy and sell real estate – as some did before the HQ2 site was made public. The third bill would end state tax breaks for capital gains when investments are made in federal opportunity zones – a tax law intended to encourage development in impoverished areas but which can also be applied to areas already experiencing gentrification, like the planned Long Island City site of HQ2.
"It's a very worthy goal," Gianaris said of the federal opportunity zone program, which has stirred controversy before. "But the way it's administered, it allows the states to include neighboring tracts that are not actually impoverished. And that's exactly what happened here. That area of Hunter's Point in Long Island City, which is very wealthy, happens to be close by to Queensbridge Houses, which is very poor. And the state designated the surrounding wealthy area."
Gianaris is also a co-sponsor on a fourth bill introduced by state Sen. Julia Salazar and Assemblyman Ron Kim that would create an interstate compact prohibiting company-specific subsidies – taking a direct shot at Amazon's HQ2 competition-turned-bidding war, which drew 238 proposals from municipalities, many of which included subsidies. "There were a number of lessons learned from that experience about flaws in the state's economic development programs and approach," Gianaris said. "Amazon drove a freight truck through those openings, which led to a lot of the problems that we're experiencing."
Now, with a month left in the session, Gianaris is hoping to pass his legislation, even if that means some bills will be prioritized above others. "I think the opportunity zone program reform is going to get a lot of attention," he said, when asked about which bills he thinks could advance by June. "I'm hoping the nondisclosure ban will also get some attention. The insider trading – I'm pushing, but defining what that means is taking some work."
As of May, Gianaris' bills still sit in committee, each with only one co-sponsor, state Sen. Jessica Ramos, and they lack companion bills in the Assembly. Kim's bill in the Assembly is being co-sponsored by Phil Steck, Patrick Burke, Karines Reyes and Yuh-Line Niou. While the fervor of the HQ2 opposition may have flamed out slightly since the company pulled out in February, Gianaris is looking to make these bills about more than one particularly controversial economic development deal, even if they don't pass this session. "I would recommend that we spend a fair amount of time after session is over looking at ways to improve things for the entire state, not just looking at what went wrong for one particular project," he said.
Given the strength of his opposition to HQ2, Gianaris' stated intention to follow through on his proposals is not surprising. But even those who supported HQ2 are pushing back against New York's economic development practices. Jonathan Bowles, the executive director at the Center for an Urban Future, supported the planned Amazon headquarters, but argued that companies like Amazon aren't coming to New York for the subsidies. "I am very worried that we're getting in a situation where any company in the tech sector that is expanding is going to expect a tax break," Bowles said. "Of all the industries, this is one where I just think they're not needed."
Whether lawmakers like Gianaris and Salazar can continue to use the momentum of HQ2 to attract their colleagues to economic development reform – with only weeks left – remains to be seen. "I know there's a number of members that have spoken to me since this whole thing, and they share this interest," Gianaris said. "So I think it's going to be a wider priority for many of us, not just for me because of one project. I think it's going to end up being a bigger deal, and something that's been long called for in the state."