New York State
Bills of animal rights
From fur to foie gras, hatching eggs to overheated horses, and more.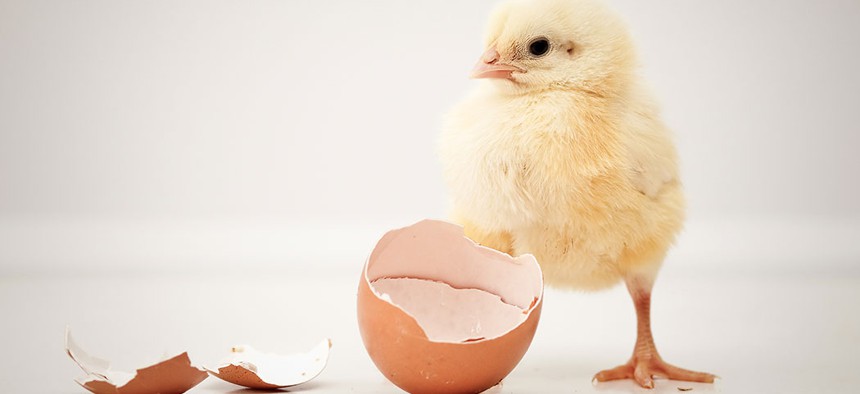 After trotting along for years, animal welfare legislation seems to have broken out into a run.
Here are some of the recent bills that have been introduced or enacted, both statewide and in New York City.
Fur ban 
Intro. 1476-2019 (introduced)
Sponsored by New York City Council Speaker Corey Johnson, this bill would ban fur apparel sales, except for religious garments. A first violation would result in a fine of up to $500.
Foie gras ban
Intro. 1378-2019 (introduced)
Animal welfare advocates say geese are tortured through forced feeding to make this French delicacy. A New York City ban would follow one in California.
New animal shelters
Intro. 401-2018 (enacted)
Queens and the Bronx don't have full-service animal shelters. This city law, supported by the ASPCA and signed into law in 2018, fixes that.
Animal welfare department
Intro. 1478-2019 (introduced)
Can't get elected dogcatcher? You could still get appointed commissioner of the New York City Department of Animal Welfare, an agency that advocates say is sorely needed.
Horse carriage heat limit
Intro. 1425-2019 (introduced)
Carriage horses would get to cool their hooves if the heat index reaches or exceeds 90 degrees. The bill is supported by NYCLASS and is co-sponsored by 19 New York City Council members.
Pet store sales ban
This bill, sponsored by state Sen. Michael Gianaris and Assemblywoman Linda Rosenthal, would halt dog, cat and rabbit sales in pet stores, which could display shelter and rescue animals instead.
Cat declawing ban
In July, New York became the first state to ban cat declawing, with a fine for violations of up to $1,000. Assemblywoman Linda Rosenthal, the bill's sponsor, called the practice "barbaric and inhumane."
Consolidated animal crimes bill
This bill would move animal cruelty laws out of New York's agriculture and market code. "By putting these crimes into the penal code, they will be viewed more seriously," Assemblywoman Linda Rosenthal said.
Ban on classroom hatching projects
A58 (in committee)
New York schoolchildren would have to stop hatching birds if Assemblywoman Linda Rosenthal's bill to ban such classroom projects is approved. Advocates are crying "fowl" over helpless birds being dumped in parks at the end of these school projects.
Powered By
NEXT STORY: Animal rights are having a moment right now