New York City
Citi Bike to double its New York City presence
Queens will be the first borough to see more stations.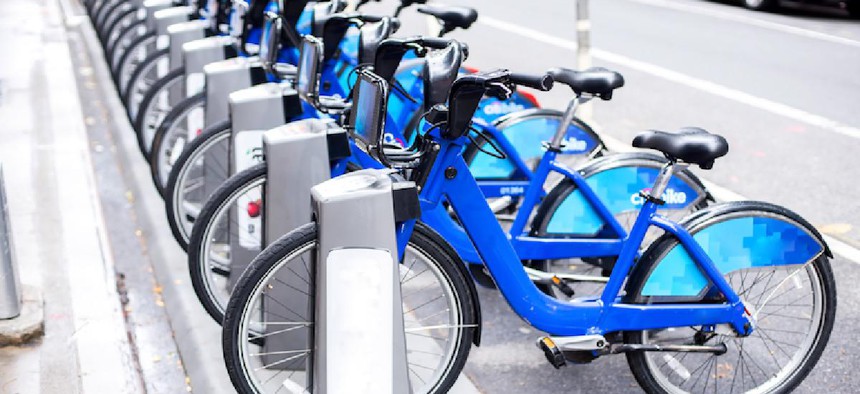 In a new effort to expand into the Bronx and deeper into the outer boroughs, Citi Bike will roughly double its current geographic reach in New York City, city officials announced this week. Over the next five years, Citi Bike will also more than triple its fleet to nearly 40,000 bicycles. At a press conference on Tuesday, Bronx Borough President Ruben Diaz Jr. hailed the new plans as a welcome, if overdue, development. "Finally, the 'city' in Citi Bike is going to mean something," he told the New York Post.
Transportation advocates have long decried Citi Bike's concentration in Manhattan and surrounding parts of Brooklyn and Queens, and the rollout of this expansion will still be slow. According to the plans, Ridgewood, Queens will be the first to see more stations, with later phases focusing on the South Bronx, Upper Manhattan and deeper into the outer boroughs. There are still no plans to expand into Staten Island, though the borough is set to get its own dockless bike-share program.
The expansion is fueled by a $100 million investment from ride-hailing company Lyft, which owns Citi Bike operator Motivate. In April, the company grounded its pedal-assist electric bikes after riders in New York and other cities experienced braking issues. A Motivate spokesman said Tuesday that the e-bikes are expected to back in service this fall. 
Powered By
NEXT STORY: Ride-hail growth slows under new regulations