New York City
Airbnb closely watching hostel legislation
The tech company hopes the new legislation will lead to the NYC Council reconsidering its stance on home-sharing.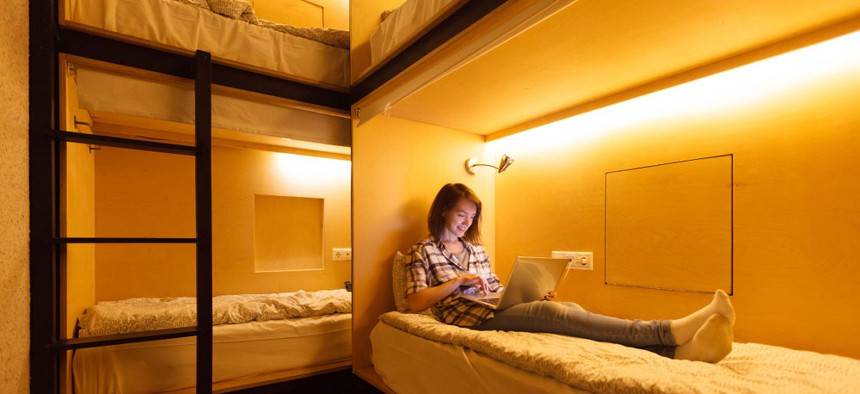 New City Council legislation that would legalize hostels in the city has short-term rental company Airbnb clamoring for changes to how the city regulates home-sharing. New York City's Multiple Dwelling Law restricts short-term rentals like Airbnbs, in part because of the requirement that rentals last at least 30 days. But the multiple dwelling law, which went into effect in 2011, also restricts hostels, which has led to a decline in their availability around the city. 
City Council co-sponsors Mark Gjonaj and Margaret Chin cited the need for affordable alternatives to hotels in seeking to allow more hostels to operate legally. The legislation would set up an independent office at the Department of Consumer Affairs to oversee and regulate licensed hostels. It would also ban existing multi-dwelling residences from being converted into hostels.
Airbnb, which has been lobbying for a new regulatory framework for home-sharing at both the city and state level, hopes that if the city is willing to take another look at hostels, it could do the same for home-sharing. "The Council will rightly receive a new round of questioning as to their motives if they pass a bill to fix old laws only to aid hostels without also modernizing laws to allow for responsible home sharing," Airbnb head of Northeast policy Josh Meltzer said in a statement. "Hopefully, they can do both – and we remain ready to discuss a better way forward."
But Council staff pushed back against the idea that updating regulations for hostels means they'd have to do the same for home-sharing. "The key objective is to provide a budget-friendly alternative for those of modest means who want to spend their time and tourism dollars in our city," Gjonaj's chief of staff, Reginald Johnson, wrote in an email. "The bill has no relation to home-sharing platforms."
For the rest of today's tech news, head over to First Read Tech.
Powered By
NEXT STORY: Verizon sues Rochester over telecom regulations