New York State
What the 2019 session means for your insurance rates
Sweeping state laws are shaking up the industry – and customers may feel the impact.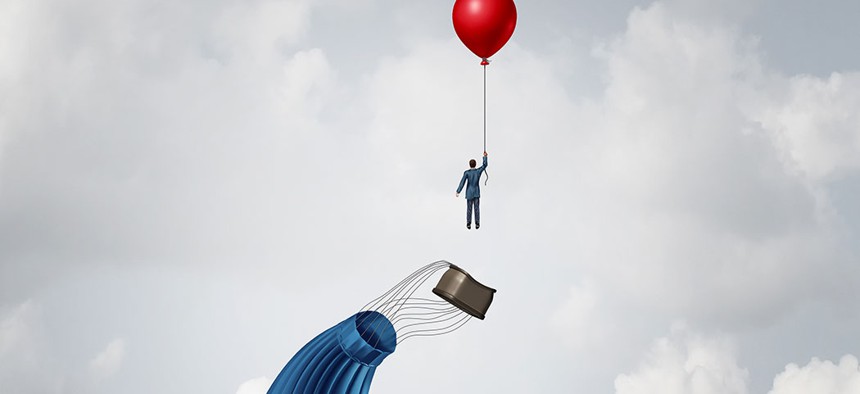 What do the Child Victims Act, allowing undocumented immigrants to obtain driver's licenses and new rules for pharmacy benefit managers have in common?
Yes, all three passed the newly Democratic-controlled state Legislature this session. But all three of them will also have a significant impact on the state's $4.7 trillion insurance industry.
What's more, lawmakers this year passed new health insurance laws aimed at reducing prescription drug prices, boosting reproductive care and making other changes to state health, car and property insurance laws.
And the failure of some bills to get through the state Legislature in 2019 suggests that the 2020 legislative session will feature debate over more far-reaching changes to the industry, such as creating a statewide single-payer health care system.
For now, however, one of the biggest issues facing the insurance industry is the passage of the Child Victims Act. One key provision of the law was a one-year "lookback window" that opens on Aug. 14, which will allow victims of childhood sexual abuse to press charges against their attackers. The new law pits insurers against organizations like the Roman Catholic Archdiocese of New York and the Boy Scouts of America, who want their insurance policies to cover the enormous financial liability that the new law creates for them. "The insurance industry itself is very, very much on its toes and they are going to react to an enhanced risk by evaluating that risk," state Senate Insurance Committee Chairman Neil Breslin said. "They'll spread the risk, but it'll cost more to insure."
New laws tightening state sexual harassment laws will have a negligible effect on the industry, according to state lawmakers. But the Green Light bill allowing undocumented people to get driver's licenses was successful in part because of arguments that it would lead more people to buy car insurance. This boon to the industry could also trickle down to customers, who might get a slight reduction in their rates, according to Assembly Insurance Committee Chairman Kevin Cahill, since that has occurred in other states that have adopted similar measures. "It is roughly a 5% reduction of the liability costs," Cahill said. "When you listen to insurance companies talk about rate reduction, that's pretty close to what they say they would get as a rate reduction, if every single fraud measure that they asked for were approved."
Even with their largest legislative majorities in decades, Democratic lawmakers took a slow and steady approach to one of the most contentious issues: single-payer health care. Proponents held hearings on the issue, but the real action on health care – apart from setting spending levels in the state budget – focused more on expanding consumer protections and reducing prices in the current health care system. This included successful efforts to codify provisions of the Affordable Care Act into state law, while also expanding coverage to vasectomies for men. However, federal law limits how the Legislature can expand Obamacare. "We can't create a new benefit that is not included the benchmark plan without the state incurring the cost," Cahill said. Another measure that passed the Legislature this year aims to keep patient costs down for emergency room visits by making insurers and hospitals negotiate through a process called independent dispute resolution.
Prescription drugs were another area that received attention from legislators this year. One new law requires pharmacies to coordinate prescriptions so that a customer can renew and pick them all up in one visit. Lawmakers – along with Gov. Andrew Cuomo – also confronted the role pharmacy benefit managers in the prescription drug supply chain. Pharmacy benefit managers manage prescription drug programs for insurers and Medicare, serving as middlemen between pharmacies and drug manufacturers. Legislation awaiting Cuomo's signature would require pharmacy benefit managers to register with the state Department of Financial Services and meet new licensing requirements. "If the governor signs the bill, it will be the most comprehensive PBM regulation in the nation," Cahill said. "It will become a national standard, upon which other states will determine how to regulate PBMs."
While Democrats did not opt to overhaul the health care system from top to bottom this year – as creating a single-payer system would – the changes they did enact faced some resistance from the insurance industry. "We got a few things done this year," said Ellen Melchionni, president of the New York Insurance Association. "But we were spending a lot of time on defense this year."
This included gauging the impact of the "lookback window" opened by the Child Victims Act. Like other issues, industry concerns centered less on the main thrust of the proposal and more on how they would increase costs on the industry – a top concern of GOP lawmakers as well. "Great ideas come with a cost," said Republican Assemblyman Andrew Garbarino, who sits on the Insurance Committee.
The inability of both chambers to pass certain bills also brought a mixed blessing to the industry. One proposal that only passed in the Assembly would have shifted some responsibility to remediate lead paint from landlords to insurers who previously had secured policy exclusions on that front. Another effort that stalled was to remove a requirement that prospective building owners fill out an anti-arson application to be eligible for insurance – a bureaucratic artifact from the 1970s. "It doesn't even get sent to (the) state," Garbarino said. "The insurance companies hold on to them. Nobody's ever requested it."
In one important respect, the obscure anti-arson issue is emblematic of the current state of the insurance industry. Insurance laws arose in the 19th century to make sure that when things go wrong for consumers, they have some financial protection. However, many of these laws have become outdated at a time when technological change is sweeping across the industry. Artificial intelligence, for example, is changing how risk is calculated but also presents privacy concerns.
Like many other issues likely to arise in the coming year – from single-payer health care to making it easier for title insurance salesman to schmooze potential clients – whatever lawmakers, regulators and the industry do will affect the people of New York in dramatic ways.
"There are so many issues here that affect consumers directly, whether it is auto insurance, flood insurance and the waves of innovation that are taking place with emerging technologies," said state Department of Financial Services Superintendent Linda Lacewell, the state's top insurance regulator. "The central point really is the opportunity to help consumers."
Powered By
NEXT STORY: Gillibrand's plan to connect rural America