New York State
Gillibrand's plan to connect rural America
The senator from New York wants to spend $60 billion to help bridge the digital divide.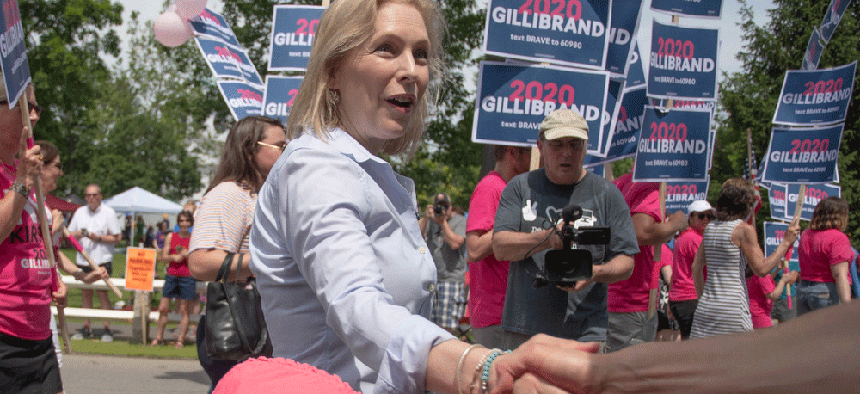 It's not just Elizabeth Warren. Fellow Democratic U.S. Sen. and presidential candidate Kirsten Gillibrand has a plan to spend big on connecting rural America to high-speed, broadband internet. In a policy proposal released this week, the senator from New York said she would spend $60 billion to bridge the digital divide, connecting Americans in rural areas to high-speed internet. Additionally, the plan proposes a $750 million "Rural Tech Skills" initiative that would build out training programs partnering with community colleges, and community and labor organizations.
The price tag for Gillibrand's broadband investment falls somewhat short of Warren's plan, also released this week. The Massachusetts senator would invest $85 billion in broadband grants, turning away from private internet service providers and encouraging the growth of publicly owned and operated networks.
While Gillibrand's proposal includes fewer details than Warren's, introducing a plan for rural broadband access addresses a growing concern about a wide digital divide across the country. Gillibrand's fellow senator, Chuck Schumer, raised the issue in a press conference in June. "While we live in an era of faster and faster, the reality of internet speed across New York is that it may move more like molasses than lightning," Schumer said at the time.
Powered By
NEXT STORY: Where the sidewalk ends for disabled New Yorkers