New York City
MTA solicits signal technology proposals
The MTA is collaborating with the Transit Innovation Partnership on a bidding conference to solicit technology innovations.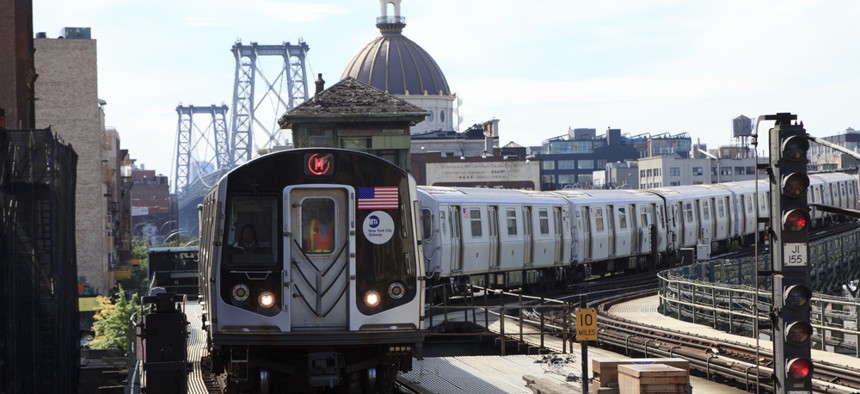 The Metropolitan Transportation Authority's 2020-2024 Capital Plan drew lots of attention when it was released last week, not only for its unprecedented $50 billion-plus price tag but for the $7 billion going to signal modernization on six lines alone. Experts have lauded the plan for focusing on updating the subways' aging signal system, but in order to do that successfully, the MTA is calling in reinforcements. On Friday, the MTA announced it would collaborate with the Transit Innovation Partnership – a public-private initiative between the MTA and the Partnership for New York City – on a bidding conference to solicit technology innovations and proposals for subway signaling. The MTA is already in the process of piloting new technologies for its subways and buses through the Transit Tech Lab, an accelerator co-led by the Transit Innovation Partnership. 
While communications-based train control has long been discussed as the new industry signaling standard that the MTA will turn to – and the one favored by New York City Transit President Andy Byford – the bidding conference seems to leave the door open for another method of signal modernization. "The signaling conference will allow the MTA to tap into innovators who may leapfrog to an entirely new approach to re-signaling the subway system," a press release reads.
Gov. Andrew Cuomo has advocated for the adoption of ultra-wideband radio – a potentially faster and cheaper, though less proven method – in the past, and the Capital Plan mentions that ultra-wideband radio is being tested by the MTA.