New York State
AOC presses Zuckerberg on political ads, disinformation
Ocasio-Cortez questioned the CEO about Facebook's fact-checking practices on political ads and disinformation.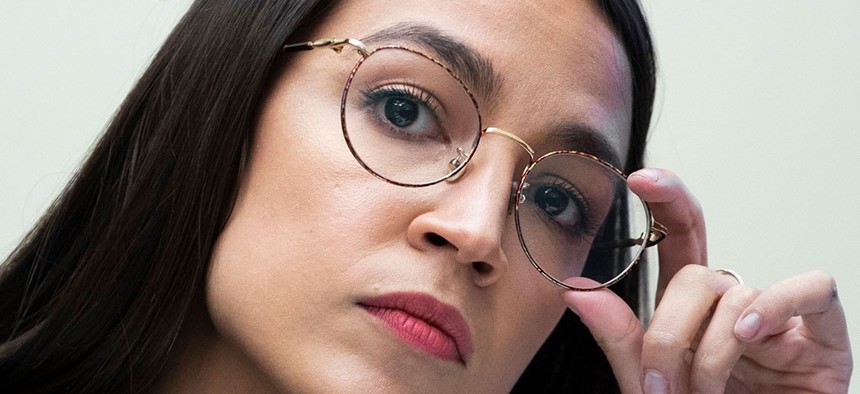 Facebook CEO Mark Zuckerberg thinks "lying is bad," but that's not enough of an assurance for New York's most online congresswoman, Rep. Alexandria Ocasio-Cortez, who joined others in questioning Zuckerberg during Wednesday's wide-ranging congressional hearing on the company's planned cryptocurrency, Libra.
Zuckerberg faced several lines of questioning in front of the House Financial Services Committee that didn't directly address the cryptocurrency project, including hardships faced by moderators of explicit content posted on Facebook, 2018's Cambridge Analytica scandal, and building public trust. But part of Ocasio-Cortez's exchange with the embattled CEO focused on the company's fact-checking practices on political ads and disinformation – a hot topic ahead of the 2020 presidential race. "I think in order to make decisions about Libra, we need to dig in to your past behavior and Facebook's past behavior with respect to our democracy," Ocasio-Cortez said in introduction.
Facebook recently announced updated policies for combatting disinformation, and while the company will flag content that has been deemed false by a team of fact-checkers, it will not do so for political ads. "Would I be able to run advertisements on Facebook targeting Republicans in primaries, saying that they voted for the Green New Deal?" Ocasio-Cortez asked in a pointed hypothetical. "If you're not fact-checking political advertisements, I'm just trying to understand the bounds here." Zuckerberg said he didn't know the answer off the top of his head, but said, "I think probably."
Ocasio-Cortez wasn't the only New Yorker drilling Zuckerberg about his company. Reps. Carolyn Maloney and Nydia Velazquez both questioned plans for Libra, and whether the company would hold off on the launch until Congress created a regulatory framework for it. Zuckerberg said he thought Congress already had oversight of regulators Facebook works with, though as The Wall Street Journal noted, it's not clear who he was referring to.
For the rest of today's tech news, head over to First Read Tech.