New York State
Clearing the way for MWBEs
Lawmakers made it easier to give contracts to businesses owned by women and minorities. Will it work?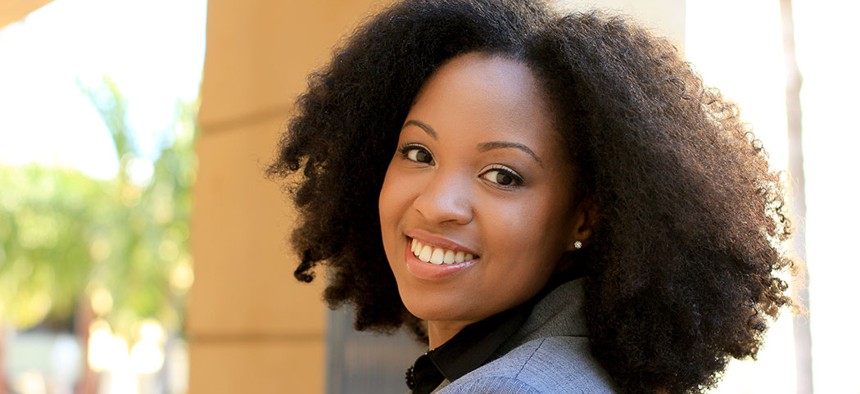 New York City is a majority-minority city. More than half of New York state residents are women. But white men own the vast majority of companies that receive government contracts in the city and in the state. And though legislation to benefit minority- and women-owned business enterprises made huge strides in the past year, MWBE advocates said much remains to be done to even the playing field in government procurement.
In the final days of the state legislative session, lawmakers renewed and expanded New York City and state's MWBE programs, which aim to give businesses owned by women and racial minorities a bigger share of government contracts. The changes signed into law by Gov. Andrew Cuomo in July extended the state MWBE program through 2024, along with broadening eligibility rules, streamlining procurement processes, creating mentorship programs, increasing transparency and tightening exceptions for waivers to MWBE requirements. The new laws represent big changes to the state's MWBE rules, which affect both state and city efforts to meet their MWBE goals. Key officials said they plan to advocate for additional changes once lawmakers return to Albany in early 2020 to a program that proponents said is about much more than government dollars and cents.
"The beauty of what MWBE is is that it speaks to what is America," said state Sen. James Sanders Jr. of Queens, the chairman of the Committee on Banks who led efforts on MWBE legislation in the chamber. "You have an old boys network that basically has had (government contracts) forever and they are using every argument that you can think of to keep it that way."
The city and state are both pursuing goals of having 30% of government contracts go to MWBEs. Cuomo announced on Oct. 2 that the state reached 29.13% – more than $2.93 billion worth – in state contracting. New York City reached 19% as of October 2018 and has not provided more recent numbers. The city only has until 2021 to reach its 30% goal announced in 2016 by Mayor Bill de Blasio, but his administration said in July that certifying 9,000 MWBEs represented substantial progress toward that goal. "We have the firms, we have the available capacity to perform the work," said Jonnel Doris, senior adviser and director of the Mayor's Office of Minority and Women-Owned Businesses. "We're moving in the right direction."
"You have an old boys network that basically has had it forever and they are using every argument that you can think of to keep it that way." – state Sen. James Sanders Jr.
Critics of MWBE requirements have argued that minority and female contractors lack the capacity to take on the largest types of state or city business, such as gigantic public works projects. New changes to state law will allow larger MWBEs to get a piece of the action by raising the cap on the personal net worth of eligible business owners from $3.5 million to $15 million. "That will give these smaller businesses, the MWBEs, an opportunity to get higher revenues," said Assemblywoman Rodneyse Bichotte of Brooklyn and chairwoman of an oversight subcommittee on MWBEs, "which in turn would allow them to do bigger jobs in the future." Another change allows government agencies to have more leeway in allocating contracts to MWBEs by raising the minimum size of contracts that can be awarded in New York state without a formal procurement process from $200,000 to $500,000.
Another bill passed by lawmakers created a pilot mentorship program in the state Dormitory Authority, a public authority that builds facilities throughout the state on behalf of local governments. New legislation allows for up to $20 million of Dormitory Authority revenue to go toward providing technical services and other assistance to MWBEs to make them more competitive. One bill proposed by Bichotte and Sanders and signed into law by Cuomo creates an MWBE mentorship program within the New York City Department of Design and Construction. A second bill sponsored by the same lawmakers increases reporting requirements among public agencies and contractors and requires that the latter show they made a good faith effort to find an MWBE for subcontracting work before a waiver from MWBE requirements would be allowed. "A lot of the big companies say, 'Oh, we don't have enough waivers ... and the MWBEs are saying: 'Well, you guys are issuing too many waivers, so it's not fair,'" Bichotte said. "Now we have a publicized process where, if a waiver is granted, if a waiver is mandatory, it's published – what company, what bid it was, whatever."
Despite progress in recent years made on reaching their respective 30% goals, both the city and state have a long way to go before MWBEs have a share of government contracts that proportionately represents the demographics of New York. Near the top of the city's legislative wishlist in the upcoming year is getting state authorization for the city to use owner-controlled insurance programs and contractor-controlled insurance programs – insurance policies held during construction projects. "It helps spread the insurance costs to the project team, and lower project costs for the agency and for a particular MWBE," Doris said. "Generally speaking, MWBEs have higher premiums because they're smaller businesses, and that's a challenge to profitability and also making them be able to scale their particular business."
With the state budget process set to kick off in January, funding for "a big capacity program across all agencies" to expand procurement for MWBEs is also going to be at the forefront of legislative efforts, Bichotte said. MWBEs could also benefit from additional mentorship programs in other state agencies, including the Health Department, Education Department and the Office of General Services, she said. And Empire State Development, which certifies MWBEs on behalf of the state, could also benefit from additional resources to cut down on the backlog of businesses awaiting certification and technical services, Bichotte added.
Cuomo incorporated the MWBE issue into the state budget proposal he unveiled last year, shortly after promising the "most progressive agenda this state has ever seen, period" in his third inaugural address. Bichotte and Sanders successfully argued, however, that the MWBE proposals Cuomo included in the budget should be taken out. They would have expanded and renewed the state MWBE program, which is based on the state's Article 15-a law, but the lawmakers were hoping to do more to change both the city and state MWBE programs, even if it delayed action on the issue for months. Cuomo and lawmakers were able to strike a deal in the final days of the legislative session that included compromises on issues like loosening eligibility requirements and increasing the cap on personal net worth, more than a year after Cuomo vetoed a bill that would have eliminated the cap altogether.
Now with the state closing in on its 30% MWBE goal, there is a possibility that Cuomo will want to up the ante on the issue, as he did before, when the state met a 20% goal he had set in his first term. What he proposes in his state budget early next year will set the tone on MWBEs and other issues for the rest of the year. Cuomo, perhaps more than any other state official, has never had trouble invoking the state motto "Excelsior" – Latin for "ever upward."
Only time will tell how much that will apply to MWBEs.
Powered By
NEXT STORY: Three questions that define school 'Foundation Aid'