New York City
On-demand helicopters prompt climate concerns
Climate activists thought car emissions were bad but these helicopters are another story.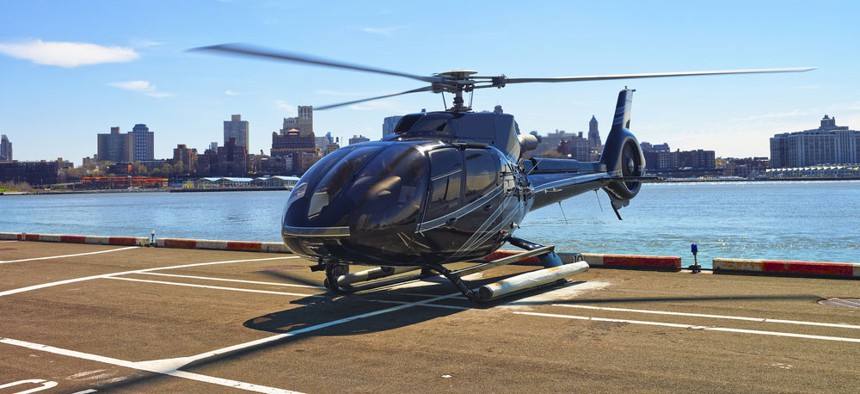 There's a new transportation service in town for the well-to-do, and it's one that's sure to offer a better view than the subway. Uber began its on-demand helicopter service to John F. Kennedy International Airport last week, joining companies like Blade in offering consuming helicopter transportation for short-haul trips – like the ones Blade provides between Manhattan and the Hamptons. 
But with the launch of Uber Copter and Blade has come new scrutiny of a new transportation method catered to the upper class – especially given the environmental impact of these services. If climate activists thought car emissions were bad, these helicopters are another story. Jalopnik reporter Aaron Gordon wrote that despite the ease of use and pleasant views of a recent Blade trip, the helicopter used by the company burns 43 gallons of fuel per hour, while Uber's helicopters burn 88 gallons per hour.
The rise of these services come at an interesting time, as cities like New York attempt to invest in mass transit and cut down on vehicle congestion – in part because of their harmful emissions. But if there's anything for public transit advocates to count as a win in this development, it's that the subways and buses still mightbe able to beat on-demand helicopters in a race.
For the rest of today's tech news, head over to First Read Tech.
Powered By
NEXT STORY: Why is subway accessibility so expensive?